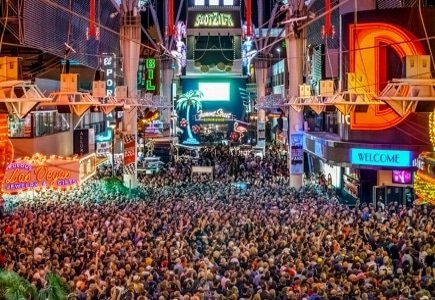 Derek and Greg Stevens, owners of the Downtown Las Vegas Events Center, D Las Vegas and Golden Gate properties, are planning to construct a new casino resort following the acquisition a building next door to the Las Vegas Club.
The building was sold to the guys by the Granite Gaming Group and is currently home to the Mermaids and La Bayou casinos and the Topless Girls of Glitter Gulch club, which will close down on June 27, 2016 as construction on the new casino and hotel along Fremont Street will soon follow.
Employees of both casino properties will be given the opportunity to interview for jobs at the D and Golden Gate.
"When we purchased the Las Vegas Club in August, we knew then we wanted to look at a larger footprint," Derek Stevens said in an interview. "Now that we've done this transaction, it completely changes the scope of what the project could become. I'm going to need a little time with my team to start thinking through what this project will look like."
"To me, this is going to be really exciting," Derek added. "We'll have the entire west side of the block (along Main Street) and the north side. Now, we have the entire east side and all the frontage along Fremont Street."
Visits to all three properties are expected to increase from now until the closing date. Also, the closing of Glitter Gulch club will take the last of the topless entertainment from the downtown area.