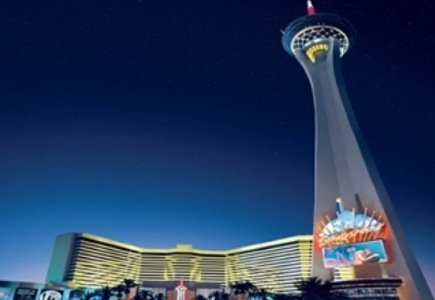 May 1st, 2016 will mark the 20th anniversary for Las Vegas' Stratosphere Casino, Hotel & Tower. Serving as a vision from the late, Bob Stupak, Las Vegas casino owner & entrepreneur, and WSOP poker player, the Stratosphere is well-known as being Sin City's tallest landmark.
Located on the north end of the Strip, the facility boasts a tower rising up to 1,149 feet, providing breathtaking views of the impressive Vegas skyline. Visitors will also have access to award-winning cuisine, and dining options offering 360-degree views, exciting thrill rides, and enticing shows. A rooftop pool can be found on the 25th floor, and the outdoor resort pool was newly remodeled as of April 2016.
Owner of the casino, Ned Martin, stated, "It been a great attraction for people coming to Las Vegas. The Stratosphere Tower is in just about every picture you see of the Las Vegas Strip. … People know it and recognize it and they come here in droves."
Director of the Center for Gaming Research at UNLV, added, "I think it's indistinguishable from the personality of Bob Stupak if you look at the workings of it. He had the Vegas World casino there and in order to make it competitive with the megaresorts that were being built, he wanted to have a huge observation tower. It's part of that wave of casinos in the '90s and showed you could build a resort like that even off the main part of the Strip."
Visitors can participate in celebrating this major milestone, as the casino will host specials and giveaways reserved for Nevada residents, along with free access to the tower, $20 unlimited thrill rides, and a $20 buffet fee per couple, on May 1st.