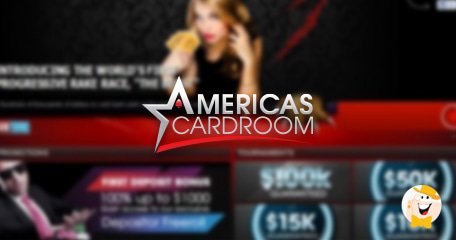 America's Cardroom, member of the Winning Poker Network, a highly trusted name in the online industry, since 2011, has broken records this past weekend. The site hosted its frequent Million Dollar Sundays event. It consists of a $1 million guaranteed poker tournament, which absolutely exploded this weekend with a whopping 2,118 entries, shooting the prize pool up to an impressive $1,059,000, the largest in the site's history.

The big winner of the event was online, poker player, OIDA, walking away with a major prize of $211,800. The event boasts a $200,000 guaranteed jackpot for the top winner, but this past week's prize went far beyond that.

Following in second place, with a win of $115, 961, was player, DrunkSkunk86. Third place awarded a prize of $77,095 to player, Whoarya1.

According to spokesperson for America's Cardroom, Michael Harris, "We've been saying that poker in America is officially back, but this absolutely changes everything. Our $1 million guaranteed tournament was our biggest yet. Yes, we're thrilled to have not overlaid, but this isn't about money. It's about watching our community grow to easily support such a big tourney. Exciting things are ahead."

At this time, an upcoming date for the next Million Dollar Sundays Event has not yet been announced. In the meantime, however, players at America's Cardroom can look forward to a guaranteed prize of $115,000 every weekend, referred to as the Sunday Special. While this is the minimum guaranteed prize, an amount beyond this is often awarded, much like the occurrence this past Sunday.