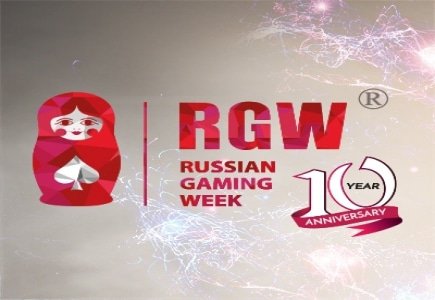 The 10th annual Russian Gaming Week, organized by Smile-Expo, is coming up on June 2 -3, 2016 in Moscow. Comprised of four components, exhibition, RGW Conference, Social & Mobile Conference and Betting Awards, the 2 day event will see representatives from all Russian gaming zones come to discuss a wide range of topics http://rgweek.ru/en/conference.

Day 1: June 2, 2016

Bookmakers will dominate Day 1 of the event and speakers will discuss everything from legislative changes to new features, tools in betting shops and much more. The Betting Awards 2016 will take place on the first day of the event and will recognize various areas of the gambling industry including bookmakers, payment solutions and services providers and specialized media.

Discussions:

· Recap of the industry in 2015, new licensees, taxation and predictions for 2017.

· Positions of two SROs on the betting market.

· Introduction of interactive bets accounting centers and their future in the Russian Federation.

· Current bills for the regulation of the betting industry.

· Daily Fantasy Sports development in the Commonwealth of Independent States (CIS) countries.

· Betting industry trends.

· eSports betting.

· Marketing strategies.

The 3rd edition of the Social & Mobile Gambling Conference is the only one dedicated to industry representatives in the CIS countries. Topics of discussion will include social and mobile gaming trends, regulations, profitable and successful games, strategies, European social gaming trends, advertising and the future of betting on social networks.

Day 2: June 3, 2016

The following issues will be discussed during the second day of the conference:

· Operations, plans etc. for Primorie gaming zone.

· Development and investment plans for Sochi gaming zone.

· Business development in Yantarnaya gaming zone.

· Siberian Coin.

· Expert opinions on the potential of a gambling zone in the Crimea.

· Does Odessa have a chance to become the Ukrainian Batumi?

· Branding in the gambling industry.

· Virtual reality.

· Marketing of gambling on social media.

· Risks associated with payment systems for online gambling.

Organizer

The organizer of RGW is Smile-Expo Exhibition Company, which specializes in gambling related conferences and exhibitions. Last year Smile-Expo put together six gambling activities in Czech Republic, Georgia, Ukraine and the CIS countries.