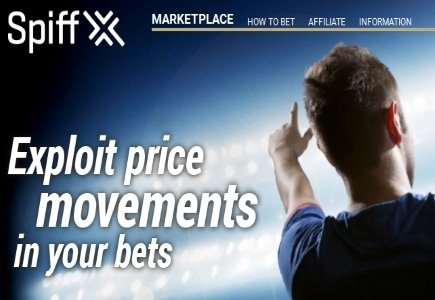 SpiffX, the Swedish betting company, which operates a marketplace for professionals to manage price and risk strategies relating to odds, has just struck a deal with Leander Games.
The betting company receives its licensing from the Malta Gaming Authority, and has earned a spot on the Stockholm Stock Exchange. Among its offered solutions are Spiffindex, and Darkpool, which can be used to hedge both price and risk.
The platform provider, Leander, serves as an independent company delivering fresh, and original gaming content, in a fast-paced manner. Both SpiffX and Leander have teamed up so that its latest live betting product, Take 5, can be more easily distributed across Leander's gaming server, via its LeGa RGS, opening the door to broader spectrum of customers.
The game is themed after the sport, football. Take 5 allows players to select whether or not a goal will made over the course of five minutes during a match, by placing a bet. Odds of winning the bet placed are 5-1.
Chief executive of Leander Games, Steven Matsell, commented, "We are delighted to introduce the first of SpiffX's consumer targeted games to the LeGa offering. It allows us to further broaden our offering to operators, with an in-play football betting product that has large potential for acquisition and conversion."
Lennart Gilberg, founder of SpiffX is thrilled with the recent partnership, adding "The Leander-SpiffX collaboration is a compelling one that offers differentiation in the marketplace. Take 5 is the first of our web and mobile applications and marks the start of our entry into this arena."