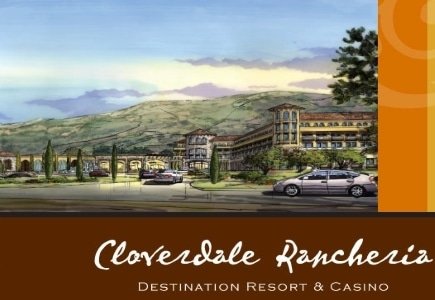 Residents in the northern California area may be looking forward to the opening of a new casino in the near future. The area is already home to the 14-year-old River Rock Casino, and the Graton Resort & Casino, and another one may be on its way, following the approval of 62 acres of land to be acquired in Sonoma County, by Federal officials.
The land will be put into a trust for the Cloverdale Rancheria of Pomo Indians, which is made up of 540 members. With the land, the tribe plans to begin work on a $320 million casino and resort complex, which is estimated to reach 575,600 square feet. Though not yet finalized, there is also talks of incorporating a 5-story, 244-room hotel, in addition to a convention & entertainment center. While this is the most elaborate of the proposed options, the tribe also submitted additional development plans, one dedicated to office and retail units, while another lacked a hotel and convention center. Final development details have yet to be determined.
As reported to The Press Democrat newspaper, Rob Muelrath, of the Cloverdale Rancheria of Pomo Indians, stated, "They want to be part of the community; they want to be good neighbors," in reference to the tribe.
While many be excited for this development, which has been taking form over the last 9 years, others are unhappy, claiming that Sonoma County has enough casinos in the area, as well as in the surrounding areas of Mendocino and Lake County. This may lead to problems in the way of financing.
According to the Chairman for the Sonoma County Board of Supervisors, Efren Carrillo, commented to the local newspaper that he and his group had previously "opposed taking the land into trust for gaming purposes," adding that, they would certainly be "reviewing… legal options to determine the best course of action to ensure the community does not bear the cost of the casino project impacts."
Furthermore, County Supervisor, James Gore, is unhappy with the approval to take the land into trust, claiming that he was "kept in the dark and informed only after the decision was made."