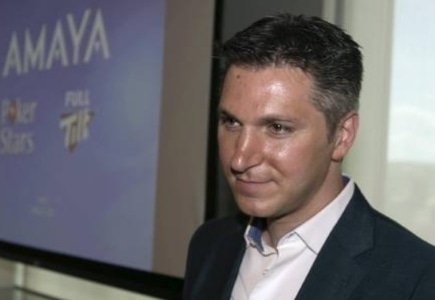 After being under serious scrutiny after charges were filed against he and his business associates, Amaya Gaming Group CEO, David Baazov, continues to maintain his innocence after officially pleading not guilty this past Monday. Quebec securities regulator, Autorité des marchés financiers (AMF) filed the charges back in March.
According to the AMF, files were charges as a result of illegal activity having taken place between December 2013, and June 2014. The latter date marks the time in which Amaya, Canadian gaming and online gambling company, obtained Full Tilt Poker, as well as PokerStars for $4.9 billion from the Rational Group.
Over the last few weeks, Baazov was faced with the matter of submitting 'not guilty' pleas, in order to address 23 separate charges filed against himself, his fellow associates, and three other companies (Diocles Capital Inc., Sababa Consulting Inc. & 2374879 Ontario Inc.), each carrying with it a 5-year sentence, up to $5 million in fines. The case will now be redirected to Quebec court, in order to finalize trial dates, and to select a judge who will be handling the case. This information has been confirmed by AMF spokesperson, Sylvain Theberge, as reported to the Canadian Press.
In response to Baazov pleading his innocence, Amaya released a comment, stating, it "believes they are without merit and expects Mr. Baazov will be fully exonerated."
Furthermore, Amaya has also publicized that Baazov will be voluntarily submitting to "indefinite paid leave of absence" to "focus on preparing an offer to acquire Amaya and to avoid a distraction for the company."