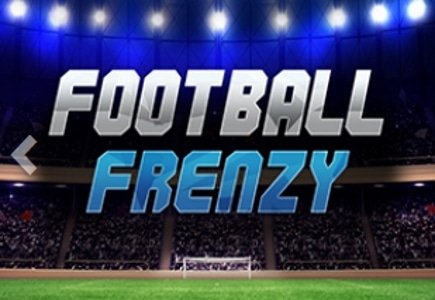 The UK-based, world leader in the development of HTML 5 gambling games, CORE Gaming, has just gone live with its latest instant win title, Football Frenzy. It arrives just in time for the commencement of the UEFA Euro 2016 Football Championship, which is scheduled to take place in France this upcoming June.
This title serves as an instant win game, and it has already gone live on Sky Vegas, allowing players to log on and check it out there. During the game, the player objective is to score a major cash prize by hitting one of three trophies. Free-kick and penalty bonus features enhance the experience.
As the game begins, a ball will be fired onto the field, in order to bounce off players and maneuver to the bottom of the screen toward any of six available zones. The zones consist of three trophy areas, and three misses.
If the ball works its way towards the trophies, players can look forward to one of two outcomes: a definite win or a doorway to additional cash prizes up to £250K.
Chief commercial officer of CORE Gaming, Mark Rehorst-Smith, stated, "With England, Northern Ireland, Wales and the Republic of Ireland all set to take on the continent's elite at the European Championships, Football Frenzy is sure to entice players who just can't get enough of the game."
He further added, "As always with CORE Gaming's releases, Football Frenzy offers great visuals and playability, as well as life-changing cash prizes. This is sure to be as much of a hit as a winning goal from Harry Kane in Paris on July 10."