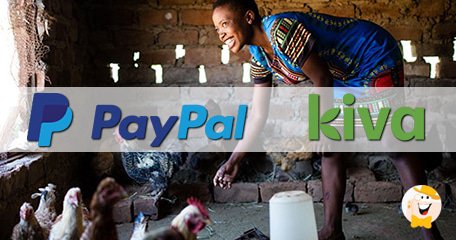 One of the most successful non-profit organizations in the world, Kiva was born out of an ingenious idea to create a system where lending small amounts can make a big difference in the lives of people all around the globe. In order to overcome poverty and the consequences of the global economic crisis in our society today, Kiva sought to reinvent the concepts of crowd-funding and micro-transactions, allowing people from all corners of the world to come together, help each other out and forge connections and relationships.
More then $925.1 has been lent through Kiva so far, with over 1.6 million lenders active in 85 supported countries and an amazing 97.1% repayment rate maintained on average. The reason this system attracts so many and works so well is because each loan creates numerous opportunities for others in return. You can choose who to help, and join forces with others to fund one successful loan - when the loan is repaid, you can start the process anew. This was proven to be one of the most sustainable ways to support economic and social wellbeing - individuals or groups get the opportunity to start businesses, fund their children's schooling, buy necessary provisions or feed the family in the times of need. A wealth of opportunities is being created every day for those who would otherwise find it hard to get by. Lenders are updated on each of their loans and can choose to withdraw repaid amounts, donate or find another borrower to support.
Based in San Francisco, California, Kiva is profit-free and entirely supported by loans and donations from its users, charity organizations and corporations, without any interest collected on the loans it supports. Since the inception in 2005, it has been growing and acquiring field partners and support from the media and the public.
Have you heard of Indosole footwear? The founder and CEO of this San Francisco eco-friendly company Karl Parsons, used Kiva loan to fund and grow his shoe business, providing jobs for 40 people, turning old rubber into shoe soles and preventing discarded tires from polluting the environment. Karl's story is just one of many success stories made possible by Kiva.
Ten years ago, a fruitful partnership was forged between Kiva and PayPal that made this great system function even better than before. Thanks to PayPal who agreed to provide free payment processing for Kiva lenders, transaction fees are no longer charged and a 100% of every dollar you lend goes to funding loans.
We have provided a way for our members to support Kiva and that is through the LCB Shop. Redeem your Shop chips to buy a $25 Kiva gift voucher - that is a minimum amount of a single increment needed to co-fund a loan.
To show that online gaming community also cares and wants to help out, we at LCB have our own Kiva Lending Team which you can join as well! LCB team has 119 members with a track record of 291 loans and counting. You too can help out the cause and change a person's life forever. Make a difference - join our team today!