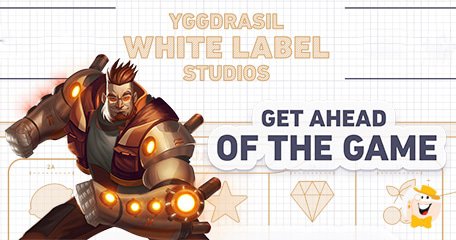 It was just a matter of time before Yggdrasil Gaming's next great idea was announced and the time is now. The provider is now empowering operators with the possibilities of customization. Operators may now present a range of custom games to their players by partnering up with Yggdrasil's White Label Studios.
What makes this so unique is that this white label solution relates to custom games. A team of skilled staff work to build exclusive content created with the provider's technology, platform and promotional tools including BOOST and BRAG, while assisting with porting existing games.
This is a great opportunity for those operators that don't have the slightest idea of what goes into game development as Yggdrasil steps in to handle everything from beginning to end including "the construction of the game client, provision of the remote game servers, performance testing, certification and translation."
To ensure that bespoke development projects are completed within a reasonable time frame, White Label Studios will only accept up to three partners by the second quarter of 2017 with additional partnership opportunities available later in the year. Cost will vary depending on the needs and wants of individual clients.
Speaking about the company's new solution, Yggdrasil CEO Fredrik Elmqvist said, "Yggdrasil White Label Studios allows us to make a strategic commitment with operators where we both focus on what we know best. An operator knows its customer base, brand and strategy better than anyone else, and we can now enable and deliver on that with our industry-leading platform and developmental expertise."
"Exclusive and customised content is a key differentiator for operators, and it is far more cost-efficient for operators to work in partnership with Yggdrasil to develop this type of content."
"White-label solutions have proved extremely popular in this industry when it comes to platform provision, but this is the first time anyone has offered white-label game design. It is going to revolutionise the way slots are developed."
Sources:
'Yggdrasil launches revolutionary white-label development studio', YggdrasilGaming.com, September 14, 2016