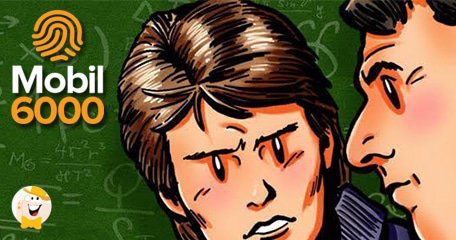 This month Mobil6000 is inviting all players to draw upon their Blackjack and Roulette skills to become the "Rainman of the Month". "The Rainman Race is dedicated to table game wizards of Blackjack, 21 and Roulette. You do the math, we pay the prizes!" Forget about your boxer shorts at K-Mart and get your head in the game!
What do you get if you win? Just your name on a Hollywood star in their Walk of Fame on the Mobil6000 Boulevard plus some pretty fantastic prizes.
This is the moment you've been waiting for; the chance to use all those sharp skills at the gaming tables and show off what you've got. To enter this race of wit, simply make a minimum of 20 real money wagers on any table game or live game to compete against other members for the title.
If you don't know any of the tricks of the trade don't worry. The Rainman Race doesn't really require much more than placing a bet. All race points are accrued by the number of total game rounds and the amount wagered on any the eligible games to level the playing field for everyone.
Now on to the prizes. At the end of September there will be 20 winners who will receive cash prizes free of wagering requirements!
Cash prizes:
1st Place: 250 Euros
2nd Place: 150 Euros
3rd Place: 75 Euros
4th-20th Place: 10 Euros