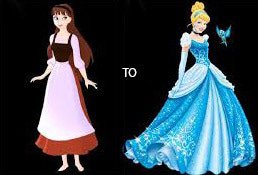 It is said that money isn't everything, and while health and happiness should rank higher on the wish list, there is no denying, wealth surely makes life a bit sweeter. Those with the proverbial "born with a silver spoon in hand" is the envy of most of society who is considered middle class.
Born into Wealth or Achieve It
Which brings to mind the question, what is better, to be born into wealth or achieve it for yourself within your lifetime? If you have never had to do without on a financial level then it is difficult to comprehend how the rest of the world lives or appreciate what you have.
Considering the two options, claiming your fortune on your own would be much more rewarding and uplifting then having it handed to you. There is a deeper admiration for the so called hard worker that lives from pay check to pay check because you have been there. Sometimes it's the hard knocks in life that make us a better person on a compassionate and spiritual level.
Besides inheriting it, the only real way to get rich is the old fashioned way; earning it. An entrepreneur who works his way to the top with some successful endeavor is the role model everyone aspires to be.
How much money is enough to make a person happy? I suppose it depends on who you ask. Some are content to pay their bills and have enough left over go on a yearly vacation and send their children to college.
Others shoot for the moon aspiring to have riches that can afford them the finest things life has to offer. A garage filled with luxury and fancy sports cars, a yacht and a mansion in several locations across the world and living the jetsetter lifestyle is just part of the allure that a multi-millionaire lives up to.
The "get rich quick schemes" ultimately don't work. There is always someone in the shadows promising a life of fortune who basically has one goal in mind, to line their pockets with silver leaving you with nothing but handful of fool's gold.
Gambling
However, there is an exception to every rule and winning your way from rags to riches is the definitive dream of every gambler. Gambling in any form is a quick and easy way to make a nice profit if you are lucky enough.
Gambling has increasingly been on the rise over the years. Initially Las Vegas was the adult playground and gambling paradise. Life changing Jackpots have turned ordinary people into extraordinary winners including:
A 67 year old flight attendant from Las Vegas sat down to play a Slot machine intending to spend only $100 but ended up putting in $300 in the Slot and it was the best decision she ever made winningn$27.5 million on the Megabucks Progressive at Palace Station in 1998. But that isn't the first time lady luck shined down on her; she also hit a $680,000 Jackpot o Wheel of Fortune Slot at the same casino.
Or take the incredible story of Johanna Huendl of Covina, California. She was on her way to breakfast at Bally's Casino but decided to take detour first to play the Megabucks Slots. After putting in $170 she hit an enormous $22.6 million Jackpot.
Then there is the man of Illinois that decided to try his luck on a Progressive Jackpot machine. The 49 year old business consultant put a measly $10 in the Slot and won a staggering $21.3 million on his very first spin.
Casinos
Today Casinos are seen throughout the world as more and more become legalized in states and countries. Players don't have to stray far from home anymore to get their piece of the multi-million dollar pie.
Online Casinos
In the 90's online Casinos paved the way for gamblers to play in the comfort of their homes and flourished with a fever pitch of players wanting more. Besides having the convenience of playing at home, online Casinos offer promotions to compete with their land based Casino neighbors with No Deposit and Deposit Bonuses to boost starting bankrolls.
If you think winning million dollar Jackpots online isn't possible, think again! Take for example the lucky player at InterCasino who won a massive €4 million Jackpot playing the Millionaires Club trilogy. It was just one of the biggest payouts in online Casino history.
Microgaming online Casino software giant is no stranger to producing huge winners either. An instant millionaire was born in 2008 when a player hit the Progressive Jackpot on Mega Moolah Slot machine winning $5.5 million.
June 16th, 2011 is a day that will never be forgotten for a middle aged father who won a $128,734 Jackpot at Slotland online Casino playing Witch's Brew Progressive Slot. The proud father will put the extra cash to good use to pay his daughter's college education.
Mobile Casinos have had their fair share of big winners too. Imagine waiting in the doctor's office and pulling out your mobile phone to play a quick game at your favorite Casino when suddenly the bells and whistles go off and you've won a major Jackpot. Suddenly you feel much better and no longer need to see the doctor!
Huge winners have been reported playing games of chance including Sports betting, Lottery, Bingo, Poker and Table Games.
The Lottery is popular around the world offering accumulative Progressive Jackpots that are beyond comprehension. If you think it can't happen to you ask Holly Lahti of Rathdrum, Idaho. In 2011 the single mother won $380 million in the Mega Millions Lottery. She immediately quit her job as a customer service bank representative and went into hiding.
After winning a sudden fortune the next step is learning to keep your life on track. Having a financial advisor to invest your money is a wise move. Getting financial tips is important to maintaining your newfound wealth.
As hard as it is to believe it's easier than you make think to squander the new money if don't play your cards right and develop smart money habits.
Adapting to Lifestyle Changes
Some of the first things to do if you become rich quick is avoid lifestyle changes for at least six months, saving the big purchases for later when you have settled in on the lifestyle change. See a tax professional and seek legal advice. Protect your assets and live within a new budget plan. Last but not least pay off all your debts before buying big ticket purchase items.
Stories of tragedy have been reported after sudden wealth making winners wonder if it was a blessing or a curse. Perhaps when struck by a tragedy it is divine intervention that stepped in to lend a helping hand.
Like Cynthia Jay-Brennan, 37, a Las Vegas cocktail waitress who won $34.9 million on a Progressive Jackpot Slot at Desert Inn Casino. Six weeks later she was struck by a drunk driver, killing her sister and leaving her paralyzed. Fortunately there are far more success stories of winners living the dream.
If visions of becoming rich in a flash is your ideal wish remember the most thrilling and exciting chance you'll ever have is to win it! Your rags to riches story is only a spin, number, card or throw of the dice away.