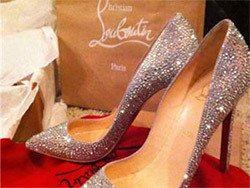 Living in the lap of luxury is a wide and vast perception depending on your own social class in society. The homeless man on the street has the mentality of a person who works, has a one bedroom apartment and food in their refrigerator as living the good life.
The man in the one bedroom apart thinks the man making six figures a year, owns their own modest 4 bedroom home, 2 baths and a swimming pool in the backyard is living the dream.
The man who makes six figures a year is impressed with the millionaire who has a mansion Beverly Hills carved out on a mountain side with oceanfront views is of the elite status.
The millionaire is awestruck by the billionaire who has several estates with 27 bedrooms, 12 baths with solid gold fixtures, a private jet, personal chef, servants, chauffer and a butler that answers the front door.
The Luxury Living as it Evolves Throughout History
An extravagant lifestyle has changed throughout history as modern technology paves the way for the rich and famous.
In Ancient Egypt the rich and powerful lived in spacious brick homes made from mud and straw, poured into molds and were placed in the sun to dry. There were approximately 10 rooms that had painted walls, floors and ceilings. Ornate gardens with pools to swim in hidden by high walls to keep out intruders. Meat was a luxury that only the wealthy could afford to eat. Fine jewels of gold, silver and precious gems were worn by both men and woman signifying the wealthy.
In the Middle Ages kings lived in pyramids at the very top while below him were the barons that assembled the soldiers. This was followed by knights and finally the common people who had to work the land. Houses were built and designed for defense rather than comfort.
16th Century this was an era where the rich built grandiose homes. Chairs were considered upper class and expensive where children and servants sat on stools. Chimneys were a luxury for the wealthy who lived in Tudor homes with oak walls. Four poster beds featured curtains to reduce drafts. Wallpaper was for the very elite including tapestries that were hung on walls. Carpeting was high-end floor covering but so expensive many opted to drape over tables or hang on walls.
17th Century England was when trade became increasing popular and was a main source to attain wealth. Homes were much more refined and decorative. Furniture was made of oak and mahogany and carved out and filled with mother of pearl. The introduction of the grandfather clock, chest of drawers and bookcases were part of modern furniture. Upholstered furniture was reserved for the lavish upper class homeowners. Favorite pastimes of the rich include cards, tennis, shuttlecock, backgammon and yachting.
Gambling Becomes Popular in the 1800's
In the 18th Century there was a small population of wealthy people. Luxury included country style homes and landscaped gardens. Spas, clay pipes, snuff and theatres for plays visited by the rich were the perfect pastime. Other favorite pastimes included Gambling and card games. Horse Racing was acknowledged as a professional sport.
It wasn't until the mid-1800's leading into the 19th century that gambling reached the United States. Mining was about taking a risk and represented a golden opportunity for attaining great wealth. Gambling flourished during the Gold Rush in California introducing new forms of gambling and large increase of interest.
Professional Gamblers
There are two types of gamblers, those who play for recreational fun and those who make a living out of gambling. Sounds like a fun and easy job but the truth is it's a business like any other and unless you are careful and quite skilled you might find yourself waiting in a soup line!
Is it possible to live the life of luxury as a professional gambler? The answer is a resounding yes. Choosing the right game of chance is important. It is impossible to be a professional Slot player considering it requires no skill and is all purely luck.
The tables are where you will find the professional gamblers for games like Poker, Blackjack and Roulette. But attaining a socialite lifestyle requires dedicated skill that few have mastered.
Archie Karas thought he had what it takes when he drove to Vegas with a mere $50 in his wallet. He played Poker and pool and turned that fifty dollar bill into $17 million. It all began in 1992 where he pulled out a chair at the Poker table downtown in Binion's Horseshoe Casino. The Horseshoe was the only Casino that had no maximum wagering thus the sky was the limit. His hot streak left him undefeated to some of the biggest Poker professionals in the business including Doyle Bronson, Johnny Moss and Puggy Pearson. It was only until he went up against Johnny Chan who beat him after losing the first two games winning $900,000 from Karas.
Masters of Blackjack
In the 1960's Edward Thorp was considered the original Godfather of card counting and the man who invented it. As a mathematics professor who had a masters in physics and a doctorate degree in mathematics, he used his highly skilled intelligence at the Blackjack table. But not without studying the game and exploring every aspect of the game. Using the University computer he simulated billions of Blackjack hands learning the mathematics of the game. He mastered the game using his card counting system amassing millions of dollars in the 1960's. He stymied Casino pit bosses during that time before card counting was even heard of, reviewing tapes of his play. Finding there was no cheating he was eventually asked to leave the Casino never understanding how he won. In one weekend alone he won $70,000.
In the 1990's the card counting M.I.T Blackjack team was born earning $5 million in a few years' time. A group of brilliant students from the Massachusetts Institute of Technology formed a team of professional Blackjack players. The biggest single weekend winnings were $400,000.
It's all in the Roll of the Crap Dice
Dominic LoRiggio is aka "The Man with the Golden Arm" learned the art of controlled dice shooting after years of practice. His ingenious method entails mastering the dice to set in a certain way, gripping them precisely, tossing them in the air so they don't separate and carefully land against the back wall of the Craps table. The first time the method was used was on the Vegas Strip. His controlled dice shooting method has won him over $500,000 and counting.
La Vida Loca for Spain's Roulette Player's Success
Spain's Gonzalo Garcia-Pelayo was a record producer when turned his sights to his greatest passion; Roulette. He became the first Roulette Player to successfully master the wheel in the 1990's. The wheel bias is derived from the idea that not every wheel is perfectly random and each one is unique. As a result certain numbers are more likely to win than others. He tried out his method at Casinos in Spain and later in land based Casinos in the United States. He retired after he became too well know with a sweet $1.5 million in his bank account.
But beating the Roulette wheel dates back to 1891 when Charlie Wells went to Monte Carlo and won over a million francs in the Casino which by today's standards is equivalent to a staggering $15 million. His method for winning? Though there was an investigation at that time, it has never been discovered what system Wells used.
Living Life in the Fast Lane of Luxury
A professional gambler lives life in the fast lane with every roll of the dice, card dealt and wheel spun. It's a fast and furious exchange of high stake wagers going out and large sums of money coming in. The nightlife ambience of high rollers include VIP only rooms, pool parties, penthouse suites, use of private Casino jets and rubbing elbows with celebrities and socialites in night clubs reserved for the exclusive elite.
Life away from the thrilling allure of Casino action is to find these gambling wizards soak up the sun on their yacht, planning star studded parties and traveling in first class style. Personal shoppers dress them in the finest designer threads, jewelers lend million dollar necklaces for the lady's special evening out while gentleman check the time on their Rolex watch.
Lounging at home for a quiet evening means having your personal chef cook up a light meal after working out with your personal trainer. As night falls heading to the personal movie theatre down the hall equipped with a massive silver screen, 25 reclining lounge chairs and a few close friends is a quiet evening at home. Life is more than a bowl full of cherries for this crowd, more than three cherries lined up on a Slot machine, more than you or I could imagine in a lifetime.