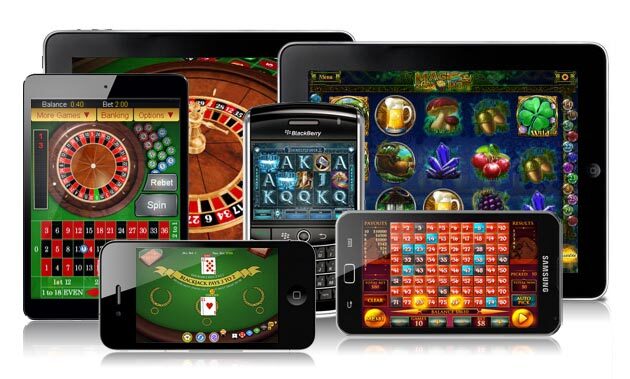 How many times have we looked backed in time and wondered how society ever survived without today's modern technology.
A perfect example of that is the mobile phone. Sitting in my car in front of a sandwich shop one day and taking a glimpse inside the big picture window, it was high noon for this lunch crowd. The clientele varied drastically from the teenager to the senior citizen. But there was one remarkable common denominator between them all……the mobile phone.
There was approximately ten tables or so and each one was occupied with either couples, business associates, friends, solo diners or students. I was floored at my revelation that every single customer was preoccupied with their mobile phone. Maybe it was something I never noticed before because like them, I too am always plugged into my iPhone.
I took special notice the rest of the day as I hit the shopping mall, grocery store and drivers as i stood still in traffic jams only to discover 80% of folks were on their mobile phone! Then the question that every one of us have asked at one time or another popped in my head…..how did society ever survive without them.
The advancement of gaming technology for gamblers has rapidly grown over the last 40 years and the future is an exciting prospect that will take us to new developments we never dreamed could be possible. If the present day is any indication of what the future holds should we really be surprised of the endless possibilities?
The Invention of the Slot
To appreciate the present and future of Casino gaming technology we have step back in time from the early beginnings. The Slot depending on the region is also referred to as the one arm bandit, fruit machine (British) and pokie machine (Australia and New Zealand).
Freedom truly rang in more ways than one particularly for gamblers with the invention of the Liberty Bell Slot. It was the first Slot invented by Charles Fey, a car mechanic in San Francisco, California in 1895. The machine featured three reels with horseshoes, diamonds, spades, hearts and cracked Liberty Bell symbols that were hand painted, imagine that….hand painted! An arm on the side of the machine spun the reels with the anticipation of hitting three Liberty Bell symbols for a Jackpot win of ten nickels – fifty cents. Other Slot manufactures' jumped in on the opportunity and by 1907 they were the Bell machines were available in saloons, cigar stores, barber shops and brothels at a time when Casinos were non-existent.
Next came the electromechanical Slot machine developed by Bally software in 1963. Honey Money Slot was the first to include a cash winning of 500 coins that was hand paid by an attendant. The bottomless hopper machine was on the brink of electronic games that would soon gain high popularity among players.
The Video Slot Concept Developed
The Video Slot revolutionized the machine for performance and graphical appearance. Fortune Coin Company based in Las Vegas oversaw a five man team who worked together in Kearney Mesa, California and masterminded the first Video Slot machine in 1976. The concept was to build a machine with a 19" color TV monitor resulting in a crisper graphic display. Placed in a cabinet it was showroom ready for the Casino floor at Las Vega Hilton Hotel where it was on a trial basis. It didn't take long before it was installed in Casinos up and down the Las Vegas Strip. International Gaming Technology (IGT) saw the potential and acquired Fortune Coin Company and the technology behind the Video Slot in 1978.
Tracking Play History Unveils Rewards Programs
Through computerization, IGT expanded on a concept that Casinos would grab on to and ultimately change the entire dynamics of public relations. By using a computerized system that would track a gamblers play on a Slot or Poker machine it gave the Casino a marketing tool for a frequent player rewards program.
As a result land based and online Casinos are able to offer benefits through a point system that keeps a history of amount of play for each player. Rewards like Free Comp meals, Free hotel stays, Cash, Free Slot play, vacation packages, invitations to special events and gifts launched a promotional campaign of incentives. It also reveals the type of gambler by placing them in a specific status ranking enabling the Casino to distinguish the low, medium and high rollers and the frequency of player visits.
Progressive Jackpots
Better Slots means bigger Jackpots. Progressive Jackpots can climb to enormous cash prizes. A small portion of the wagers placed on a Slot or Video Poker machine goes into the prize pool. The total Progressive Jackpot is highlighted at the top of the machine and continues to grow and is won when a player matches up the required symbols on the Slot reels or hits a Royal Flush hand on Video Poker machine. The Progressive is then set back to the base jackpot prize amount and continues to climb in cash value all over again.
IGT raises the bar for bigger payouts by introducing the first Wide Area Progressive slot in 1986. Nevada Megabucks Slot started at a staggering $1 million and connected to other Casinos that had the system. The Jackpot reached unprecedented cash amounts into the millions offering life changing wins kick starting the Wide Area Progressive games throughout Casinos across the world.
Bonus Games
In 1996 WMS Industries introduces to the American gambler a second screen Bonus Video Slot. Once the Bonus round is triggered players are launched to a second screen displaying a new game for a chance to accumulate more cash winnings. In the first ever American Video Slot of this kind was Reel 'Em. The concept originally appeared at Casinos in Australia with the Three Bags Full game launching in 1994. This drastically changed the entire future of the Video Slots offering more ways to win extra cash prizes.
New innovations continued to expand on the Video Slot with brainstorm concepts to increase winning potential for players with:
Increased number of reels
Up to 100 paylines
Scatter symbols
Free Spins
Wilds
Multipliers
The new features led to the exciting anticipation for players to reach big money payouts.
Video Slots Today
The screen display has graduated to premium graphics including HD and 3D animation offering the most realistic playing experience. Branded themes from popular game shows, TV shows, board games and celebrities enhance the playing pleasure. Cinematic Slots replicate blockbuster hit films showcasing clips and characters from movies like Lord of the Rings Slot created by WMS software.
Video Slots have taken these new features and escalated the winning potential to a brand new level. Today there is an increased number of winning combination paylines with 243, 1024 and 3125 All Ways Slots. For example Dolphin Coast Slot developed by Microgaming software offers 3125 ways to win on a reasonably small starting bet of .50 per spin.
The standard Wild symbol that substitutes for all other symbols except for Scatter, Bonus or Progressive symbols explodes on the reels with an increased variety. The Stacked Wilds place the symbol on top of one another ranging from 2 up to 5 wilds vertically on the reels and depending on the Slot has a 2x or more multiplier when appearing on a winning payline combination. Wolf Run powered by IGT is a 5 reel, 40 payline Slot featuring Stacked Wilds appearing on up to all 5 reels.
Expanding Wilds are stretched symbols that can expand across an entire reel. Zeus Slot developed by WMS software features Expanding Wilds with a potential for big payouts.
Sticky Wilds are symbols that once they appear stay on the reels during a Free Spin Bonus feature. One popular game developed by Aristocrat software is Miss Kitty Slot.
What was once a single Bonus game, now offers multiple Bonus game features. Bonus games range from dueling battles, over 100 Free Spins, pick a box revealing cash prizes to advanced Bonus themes that take players on an adventure.
Future Technology of Video Slots
As we ebb into the future of Video Slots we are already beginning to see a trend that replicates video games that take players on an exciting journey. Bonus games on favorite land based Casino Slots like Willy Wonka & the Chocolate Factory are an adventurous boat ride through the River of Chocolate featuring vibrating chairs and state-of-the-art sound effects.
The Wizard of Oz series of Slots offering multiple bonus games takes players to places that only Dorothy herself has travelled; through the Haunted Forest, Emerald City and straight to the Great Wizard's door. Long awaited Bonus games are now worth the wait with more player interactive challenges with animated characters and big money potential.
Technology is already moving towards a new direction with the sense of smell currently in the testing stage to deliver the scent straight to your computer or mobile device with excitingly positive results. Combine that with the sense of touch and we have moved the gaming arena into a playing field from the impossible to very possible.
As we look back on the one arm bandit and marvel on today's progression, ten years from now we may wonder how gamblers from this era ever enjoyed the pure thrills of Slots without the sense of smell or touch. The Video Slot continually reinvents itself thanks to technological geniuses that create gaming that continues to defy our logic. A Slot revolution is on the cusp of video game adventure concepts that like the popular Super Mario Bros, Tetris and Minecraft have, but one prominent difference……players are rewarded with money, lots of money.