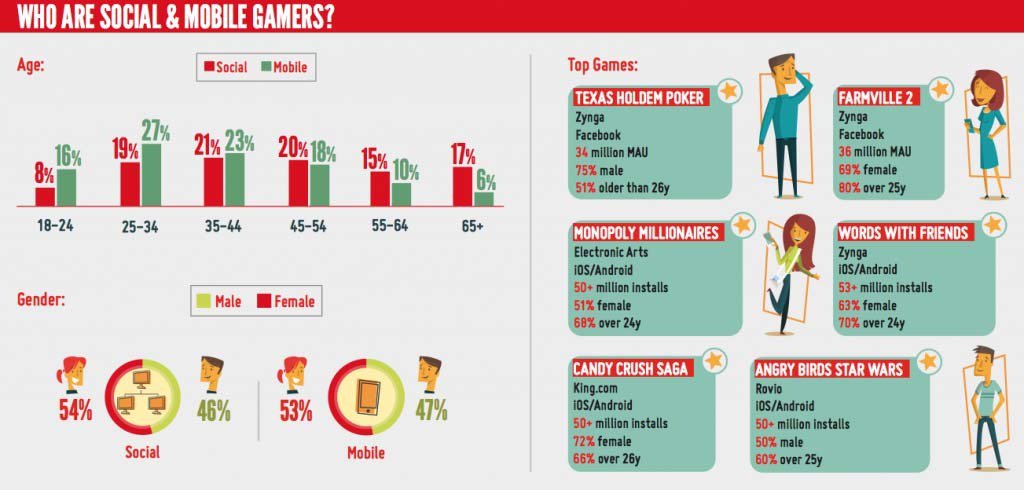 Are gamblers members of some secret society? The reality of it is that you never know if the person next to you enjoys a bit of risky play now and then. The lady next door could enjoy a hand or two of Blackjack while the grocery store cashier prefers to try her luck on the Slots. Gambling has always been a popular form of entertainment and just when you thought it couldn't be possible, it continues to grow in popularity today.
Do you recall when were you introduced to gambling for the first time? Perhaps your parents had a weekly Poker game with friends or maybe your father liked to bet on the horse races. We've all been gamblers in some form since we were children. Don't believe me? Imagine a young boy betting his favorite candy with confidence that he can make it across the playground before his buddy. A little girl may wager her doll in a jump rope contest against her best friend. Oh and you must have bet your lunch at some point during your childhood.
Statistics show gambling is more prevalent among specific demographics. For example, the American Gaming Association's (AGA) 2013 State of the States: The AGA Survey of Casino Entertainment revealed that gamblers aged 21 to 35 had the highest rate of casino visitation with 2 out of 5 within this age group visiting a casino.
How Casinos Attract Players
You often see tour buses filled with gamblers ready to spend the day doing what they love and at one time it was mainly comprised of an older demographic. These days this is not the case.
Think about Las Vegas casino for a moment. They offer a large number and variety of gambling options. In Vegas, players have their choice between thousands of slot machines, tons of tables featuring every casino game under the sun and electronic Roulette, Craps and more. It doesn't stop there though. When planning a trip to the casino, players want to know what forms of entertainment are offered. Is there a pool? How many restaurants are available? Is there any nightlife? Land based casinos are no longer simply about gambling. Casinos in Las Vegas, Atlantic City and many other cities around the United States have taken on a resort-like atmosphere complete with hotels, gourmet restaurants, clubs, shops, spas and more. Casinos are about so much more and the extras tend to attract the younger age group.
Targeting the Elderly
There isn't any proof that casinos ever specifically targeted elderly players but there seem to be a couple of opinions on this demographic.
On one hand it is believed that the older crowd is more stable and able sustain regular gambling activities making them more attractive players to casinos. They've reached a settled place in life and have money to spend.
On the other hand, retired folks may run into trouble leading to problem gambling. While they are established, they now have limited funds and may not have the means to recover losses since their age may not allow them to work.
The National Council on Problem Gambling had previously predicted that somewhere between 6 million and 9 million Americans have the potential to become problem gamblers and that number was expected to increase two fold by 2014 including older folks.
I saw problem gambling overtake the life of a senior citizen firsthand. I was working in the banking industry some years ago and the bank I worked at had a senior living facility just down the street. One day a man escorted a co-worker into the building with a gun at his back. The gunman never hurt anyone but got away with $14,000. A few months later I was getting ready to leave after the bank closed and noticed a man standing outside the doors. Something didn't feel right and I went back. The police were called and it turned out that this was the same man that had robbed the bank months back. He was 67 years old and had gotten into trouble with gambling. He had spent all of his savings and retirement money so in an act of desperation, he robbed the bank and attempted to do it a second time. He lived in the senior center down the street and had been watching the bank for a while. He was unable to work due to his health and was left with no means to recover what he had lost to gambling.
The casino likely sent him freebies or offered senior discounts on meals but does that mean that it targeted or contributed to his gambling addiction?
Gambling in the UK
The UK experienced a loss in gambling activity last year. While many of the gamblers are of the younger demographic, the majority are in an older age bracket.
There have been reports that indicate that urban cities and London boroughs with a high rate of unemployment see more gambling activity on gambling machines than rural areas in Southern England where the unemployment rate is much lower.
One of the major concerns in the UK is the availability of Fixed Betting Odds Terminals (FOBT's) placed in betting shops. It is believed that these machines contribute to problem gambling in the UK with several groups fighting against them. Groups fought for limitations on betting limits referring to FOBT's as the "crack cocaine" of gambling. One of the most commonly played games is Roulette.
It's not just the men who are gambling. Women gamblers are also on the rise and Bingo is among the popular forms of gambling in the country. Bingo is big business with clubs attracting players of various ages. Land based casinos are seen throughout the UK but on a much smaller scale than those found in the US. UK casinos generally feature fewer Slots and casino games; however betting shops are more prevalent.
Online Gambling Demographics
Let's go back to the US for a moment. After Black Friday, online gambling was banned completely for American players. They had no choice, legally, but to go back to land based casinos. These days there are several states that have legalized online Poker and, in some cases, other forms of gambling such as Slots. In general, if you make something more widely available people are going to make the most of it so why would gambling be any different?
Online gambling uses the internet and to some, may require a certain amount of computer savviness. Online gambling related adverts feature young people and some are even so tongue in cheek that they are taken off the air as we've seen with some of the Paddy Power commercials in Europe.
One study based on online gambling was conducted in recent years and revealed that men were much more likely to become problem or at-risk gamblers than women. Men were also more likely to play games requiring skill such as Poker, sports betting, and horse racing than the ladies who were more inclined to play Bingo and Slots. Men had longer gambling sessions than women although women started gambling at a younger age. It was also noted that women had more negative opinions toward online gambling than men.
Mobile Gambling and Social Gaming
Gambling activities became available in casinos and encompassed a larger market with the introduction of online gambling. An even wider net was cast with mobile gambling applications and social gaming.
SponsorPay released a report in 2013 regarding the demographics of social and mobile gambling. Women are playing mobile and social games more often than men. Women aged 25 to 34 are using mobile gambling apps while social games are played by both 35 to 44-year-olds and 45 to 54-year-olds equally. While women seem to enjoy interactive social games and tending their farms, men prefer social games such as Zynga Poker. The report indicates that the majority Zynga's Texas Hold'em players are men.
Are the Rich Gambling?
The topic of gambling among the rich is an interesting one. It seems that the rich are rich because they don't gamble and if you think about it, most of those who do have earned their wealth as a result of gambling. It's not every day that you see Bill Gates walk into a casino. Some of the world's millionaires are Poker players. Annie Duke, Phil Ivey, Daniel Negreanu, Andrew Feldman and Chris Ferguson, all millionaires from showing their stuff at the Poker tables.
Sure gamblers enjoy the risk but the majority has hopes of winning. The desire revolves around the desire to hit it big and live a comfortable life with all the things you want. If you've already got every material things you could ever want then you may not be as inclined to gamble.
Just as famous gamblers have been able to risk and amass a fortune, they could just as easily lose it. It's certainly possible to continue down the path with lady luck at your side but then again Poker is a matter of skill not luck, right? That's definitely a topic for another day!