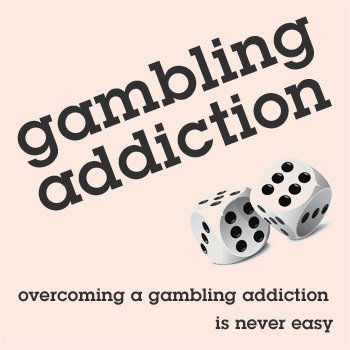 Protecting players from the dangers of gambling addiction is a major source of contention these days as the online gambling market continues to grow. It seems that every jurisdiction has its own set of guidelines in place to prevent harm to players. There is quite a bit of research being conducted regarding problem gambling which has resulted in new procedures around the world but responsible gaming not only encompasses problem gambling but also minors, identity verification and money laundering.
RG Check-Internet
One region stepping up player protection policies is Canada as Canada's Responsible Gaming Council has recently rolled out RG Check-Internet.
This follows the launch of the RG Check - Venue system, which has been successful since its introduction in 2011.
So what is RG Check-Internet? Is basically gives operators the opportunity to assess their current procedures to ensure they are in line with the current responsible gaming standards. It's a tool used by online gambling operators to reduce risk by providing market specific information. If gambling services are to be offered to Canadian online punters RG Check-Internet is a must.
European Commission Says Operate Responsibly
The European Commission has been discussing the issue of problem gambling for four years and it seems that there may finally be some progress.
The Commission has adopted the player protection recommendations from several EU countries that have already established procedures to protect players in terms of internet gambling services. It's actually more of an "operate responsibly" stance.
Members of the EU will have a responsibility to inform people of the risks involved in online gambling and operators must present a responsible gaming message.
Online punters must also be provided with information regarding those operators that offer safe gambling services with regard to age, identity verification and registration safeguards.
Risk assessment must be conducted within each member state and anti-money laundering procedures must be in place.
Bwin.Party Commissions Harvard Medical School to Conduct Online Gambling Study
Online gambling operator Bwin.Party is funding an ongoing study concerning the effects of online gambling in terms of problem gamblers. Thus far, research shows that there is no greater cause for concern regarding addiction to online gambling versus any other type of gambling. In fact, the study shows that online gamblers bet smaller and only gamble every two weeks.
Hopefully this among other research will put an end to one excuse for the United States not to open up the online gambling market wider than just six legalized states.
Everyone Must be Responsible
Responsible gambling practices are truly designed to protect players. Let's face it, when gambling online you may not know who you're dealing with and the casino operator doesn't know anything about you. Not only must players gamble responsibly but operators have an obligation to be responsible. It's no different than selling cigarettes or serving a drink to a minor. The idea is to verify the eligibility of the customer for the product.
The casino operator has to know its customer to a certain degree by ensuring that you're not a minor, you're not using the site as a means to launder money and that you are who you say you are. This is done through identification procedures and even extends a bit further in the US with the use of geolocation technology. For example, if a player is attempting access online gambling services within the New Jersey market, there is technology in place to ensure that the player is within states lines.
Protection cannot be effective without a few guidelines in place. We see this as more and more sites are being placed on blacklists around the world. If an operator is accessing a market without the authority to do so then players can't be protected so it seems that online gambling is moving in a promising direction.