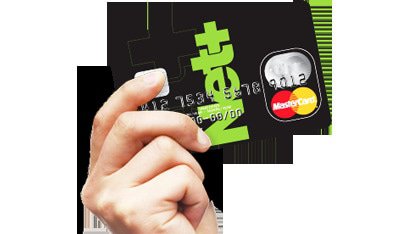 1. NETELLER provides global payment solutions in more than 200 countries world-wide. What country(s) are your largest market?
The payment company continues to be the market leaders in Japan and Brazil with the UK and many parts of Europe continuing to grow. We recognize the importance of continuous growth and integration of our services across the globe and is proud to support so many countries worldwide offering such a broad spectrum of services. New countries, languages and currencies are added regularly to the NETELLER portfolio with the newly launched mobile application allowing members worldwide to pay on the go. The company will continue to support innovative payment solutions which are tailored to suit all our members, operators and affiliate partners.
2. The service is used for online gambling transactions for both depositing and withdrawing funds quickly and securely. Is there any other purpose other than online gambling a customer would use your service?
We do have a strong presence in the iGaming industry with the majority of online operators offering NETELLER as a recommended payment option to their members, however, with access to our award winning Net+ Prepaid MasterCard ® it also allows all NETELLER members to shop anywhere that MasterCard® is accepted, as well as access their money when travelling abroad using our attractive FX rates. The other key benefit of using us is our FREE money transfer service, where you can send money to friends and family abroad with the click of a button. In conjunction with having these key services attached to your member account, you earn additional loyalty and cash back incentives as well as additional personalized services when you become a NETELLER VIP member.
3. With online gambling now legal in three states in the US, in an announcement by NETELLER states it will return to the American market. Has that process begun already?
NETELLER offers a customized service to US based citizens that are domiciled in states that have been opened up for transactions, our service there is currently limited to allow basic account functionality as transactions are only approved in these legal states. Watch this space for further information on how this will change in future.
4. How does NETELLER determine the location of players particularly along state borders?
Our member verification policy referred to as the KYC (know your customer) process ensures that all members who qualify for a NETELLER account are verified with valid identity checked documentation by our security and risk teams. When you apply for a NETELLER Account, we will ask for your name, address, date of birth, social security number and other information that will allow us to identify you. Proof of address as well as additional documents such as bank statements or rental leases showing proof of address are sometimes required to get customers verified to use our services. We also use IP targeting to determine location and access of our member accounts.
5. VIP customers receive exclusive benefits. How does a customer become a VIP and what are the rewards?
Our VIP program is based upon the transfer activity in a member's account with four VIP levels available to suit all members. Our bronze VIP package is available to members when they transfer to merchant a value of $10,000 USD per calendar year, Silver level status requires the transfer to merchant value to be $50,000 USD per year. These are the entry level services in our VIP program, in addition to the higher status tiers such as Gold, Platinum and Diamond which offer extensive VIP services including: FREE deposits and withdrawals, cash back, enhanced loyalty points that can be exchanged for Cash as well as Higher limits and personalized VIP relationships manager support and our exclusive VIP fraud guarantee. For more information about the VIP program feel free to visit our VIP site.
6. What currently is NETELLER expanding on and how will that affect the global online gambler?
We are constantly seeking to streamline NETELLER's product to assist operators and affiliates alike to convert customers in hard to reach regions. We are highly focused on conversion and retention which impacts both our affiliate partners and merchants alike. The recent launch of the NETELLER Joint Affiliate program which has seen 6 great casino and sports brands launch -proves that there is a synergy in our business alongside gaming operators, and it's this innovation that we seek to grow for the benefit of affiliates and operators alike. For our customers, another key focus is our recently redesigned mobile service, which allows customers to pay on the go, especially at sporting events using simplified credentials to login securely and place their bet whilst watching a game. We continue to expand globally with KO and EL (Greek) recently being rolled out as a supporting language which has aided conversion significantly in these regions. We are constantly focused on increasing product enhancements such as deposit and withdrawal methods that are appealing to local markets as well as offering plenty of customer promotions such as our recent Watch the World Football event where we gave away $60 000 in real cash prizes.
7. Tell us more about your new sponsorship of Crystal palace Football Club. Why this team and what does it entail to become an official sponsor for such a prominent sport in the UK.
We are thrilled to be the new sponsors of Crystal Palace FC and as soon as we met the team we felt that they were the right partner for us. Both Crystal Palace and Optimal Payments have experienced tremendous growth over the last few years and we feel confident we can help each other continue down that path of success. The sponsorship will support customer and merchant objectives delivering rapid multi-market brand awareness and brand credibility in order to drive sign up and conversion rates in the company's key growth markets. Securing a deal of this nature has taken months of preparation and negotiation, and we are confident that this collaboration will bring great success!
Liked what you read? Open a Neteller account now for easy and fast transactions online.