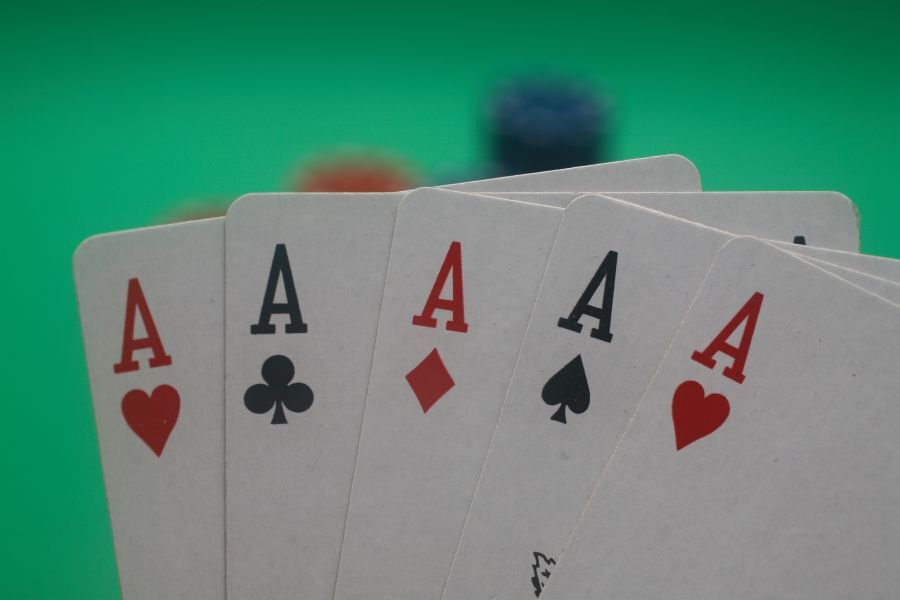 They drank raw bourbon, smoked big cigars, consorted with women who were not their wives, traded horses, shot an occasional person who needed shooting, and sometimes got shot themselves when they underestimated a foe or overestimated their chances in a gambling house.
They included many varieties of men -- lumberjacks, railroaders, cowboys, bankers, physicians who had imbibed too much whiskey, gunfighters and errant lawmen. The gamblers of the old West represented a breed that may never be seen again, although when you look at people like Amarillo Slim, Texas Dolly Brunson, Johnny Chan and Johnny Moss, you sometimes wonder.
It has been my privilege and pleasure as a wandering journalist and poker player to have known some of these gentlemen. I use the term loosely, of course. Any time you are talking about a professional gambler, the word 'gentleman' may have many shades.
During the 1800s, thanks to the presence of individuals like Ned Buntline, Wyatt Earp, Diamond Jim Brady and a scrawny young backshooter named William Bonney who went by the nickname of 'Billy the Kid', gambling was as major an event in the Southwestern United States as churches and dust storms.
Gamblers had preyed on Indians and vice versa. The games were sometimes honest, but more often not. And after a game of cards, dice or peas under a shell, the winner often found himself in possession of an Indian pony, a newly won wife or a pile of cash that he could squander to his heart's pleasure.
Pay no attention to the moralists. The Annals of San Francisco, which happened to be that city's first recorded history, reported that in the 1850s, 'Everybody gambled. It was the amusement that prevailed over everything, the grand amusement of many classes.
'Judges and clergymen, physicians and lawyers, merchants and clerks, tradesmen, mechanics, laborers, miners and farmers, all adventurers in their kind, everyone elbowed his way to the gambling table and unblushingly threw down his golden or silver stake.'
If I am in Reno, the action place is Virginia Street, and if it's Atlantic City, all I have to do is head for the Boardwalk and I will bump into any game I want to play from limit to no-limit.
The best thing about today's gambling is that it is legal and government-regulated. This means the games for the most part are honest. Now I wouldn't swear that's the case on the Indian reservations which are basically self-regulated. I am referring, of course, to the table games -- dice, blackjack, roulette and poker -- and not the slot machines which can be set to pay off or not pay off as the management decides.
Gambling games of the old West were decidedly different than the games of today, and much more risky. The plain fact is that if you gambled in a saloon or trading post from the 1850s to the early 1900s, your chances of being swindled were high whether the game was faro, poker or the famous sleight-of-hand shell game which was more entertainment than gambling.
Professional cheaters studied hard to be the best at their game. They used loaded dice, marked cards and clever devices to conceal an extra card to complete an unbeatable poker hand. Of course if you were caught cheating, whether in a saloon, gambling hall or on a riverboat, the outcome was predictable -- and couldbe deadly.
One cardsharp said after he retired, 'I knew if I was found cheating, my life would be forfeited muy haste. That was predictable and expected.'
Professional card cheats loved working the steamboats and riverboats along the Mississippi or one of the other commercial waterways that crossed the American landscape. While the majority of the gamblers were legitimate and relatively honest, they quickly learned to spot and protect themselves against a cheat.
Down Tombstone way in the Arizona desert, a gambler named Dick Clark always wore a huge diamond ring that he turned over into the palm of his hand to mirror the bottom card on the deck of cards he was manipulating. He added to his skills tricky shuffling and double-dealing to take advantage of the other players. The fact that he was never shot was proof that his skills as a cheat were superior to his fellow players.
Marked cards included punctured surfaces, aces that were trimmed and other chicanery that gave the cheats x-ray vision into the deck. Blue-tinted spectacles let a scoundrel 'see' marks made with phosphorescent ink on the back of cards. The marks were invisible to his opponents, of course, and made such a cheat virtually unbeatable in a showdown.
One manufacturer of playing cards, E.N. Grandine of New York actually advertised marked cards at $1.25 a pack or $10 a dozen, promising that the cards were 'an exact imitation of playing cards in use for poker, euchre, cribbage or 21.'
Then there were 'strippers,' cards that had their ends and sides trimmed with razor blades. Less than a 32nd of an inch was peeled off, but it was enough for a professional gambler to be able to cut to desired cards in a deck and trim his opponents of their cash.
One saloon in Dodge City, Kansas had a sign on the wall that read, 'THESE DICE GUARANTEED TO BE SQUARE.' That, of course, was small assurance to a man who had just been beaten out of his bankroll, but at least it was a semblance of honesty.
A tribe of Arizona Indians got tired of losing their wampum, ponies and wives to the white gamblers and Mexicans, so they came up with a scheme. They sent one of their members into town to visit the local hardware store where they purchased decks of playing cards. The Indian bought all the decks that were available and loaded them on a pack horse.
Tribal leaders then opened up all the decks and cleverly marked the aces. A week later, they sent the man back to the store. He told them a cock-and-bull story to the effect that he and the other Indians had found religion and no longer wished to gamble. He told the store owner he would sell the cards back to him for just 25 percent of what he had paid. The delighted owner paid the man what he had asked and then put the decks on display to be resold.
The Indians bided their time, and then came back to town to play poker. They waited for the marked decks to show up and, according to a journalist from that era, 'made quite a killing without anyone else being aware of what they had done.'
Of course cheating, whether with cards, dice or some other gambling device, could cause major problems when it was detected. Gamblers concealed weapons in vests, sleeves, boots and hats and they were not hesitant to use them, whether they were knives, push daggers, Deringer or a revolver.
Some of the knives preferred by the more stylish gamblers were especially lethal. They ranged from broad-bladed bowie knives to dirks. The pistols included short .44-caliber Remingtons with a sawed-off barrel to Smith & Wessons with unguarded triggers. One gambler was caught with an unusual revolver with a knife blade. The weapon was eight inches in length and, as the sheriff's deputy who confiscated it admitted, 'could sure get the job done.'
Pistols, sawed-off shotguns and bowie knives were equalizers at a poker or dice table, even against the most feared gunslingers of that era. Few men wanted to argue with John Wesley Hardin, for example, who was famous for signing cards with a bullet to promote a casino of which he was part-owner.
But even Hardin, who made a habit of recovering his poker losses with a drawn gun, overplayed his hand one evening. He was rolling dice for drinks, antagonized a cowboy who had had one drink too many, and was shot to death in his own saloon.
Few western towns were more famous for gambling than Dodge City, which had such a reputation for gambling that cowboys, lumberjacks, railroaders and others would save up their money for a year for one big fling at the tables.
One business owner in Dodge City noted, 'They woould save up anywhere from five hundred to two thousand dollars, come to Dodge, and spend it all. Strange to say, when it was all gone, these men would peacefully go back to their different avocations, perfectly satisfied.
'They had started out for a good time, had had it, and went back home contented.'
'I m a roving gambler, I've gambled all around, whenever I get my money there, I lay my money down...I lay my money down...'