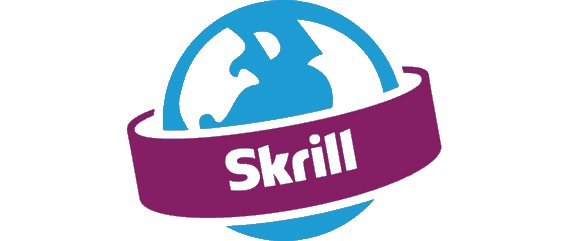 Skrill is one of the most popular e-wallets in the European market and is now being used by New Jersey online gamblers. Fortunately I had the chance to have a chat with Rossen at the BAC. A big thank you to him for all this great information to pass on to our members.
1. What developments have been made with regard to Skrill services in the American market?
Skrill entered the US market in 2013 as the first company to provide a Digital Wallet and payment platform to legally process online gambling payments in New Jersey. Our merchant adoption rates have grown, leading us to implement new on-boarding processes for US merchants, scaling up our local sales, marketing, risk and compliance operations in New York. In regards to end-customer adoption to the Skrill brand in the US, we see thousands of end-customers opening up Skrill Wallets on a monthly basis and expect this only to grow. In the gambling vertical specifically we continue to make great strides, launching Borgata Poker and Casino recently to add to our growing merchant and customer base. As gambling is in our DNA we will continue to innovate in the space, providing more ways for customers to pay operators.
2. With Skrill's availability in 200 countries, which region is your largest market?
Europe is our core market where we have a particularly strong presence in the UK, Germany and Poland. We have experienced strong growth in Scandinavia in recent years but overall we have good penetration all across Europe.
3. Does your largest market come from online gamblers?
Most of our customers do not use Skrill for gambling but we do tend to see higher volumes coming from customers that are using Skrill to pay and get paid for gambling purposes. In terms of overall contribution to our bottom line, gambling still generates most revenue for Skrill but not in terms of numbers of customers.
4. Why should customers choose Skrill?
There are various reasons. For one player it might be the security and privacy, for another – the convenience and speed, with real-time access to money via the Skrill MasterCard. For more active players, a big attraction is bankroll management – using Skrill for all their online payments in the space. Skrill really helps people move money around easily and quickly, pay for goods and services or deposit to online gambling operators and it is really secure. It is the only payment system in that sector that also has an RSA device which is called a security token. Simplicity, ease of use and security.
5. What incentives are available to your customers?
It varies throughout the different sectors in which we operate. For example, for online gambling and Latest Casino Bonuses, we are offering a first deposit bonus promotion. Anyone that opens an account with us receives a fixed bonus on their first deposit with an online gambling operator or ecommerce merchant. We will soon be launching our Christmas Promotion for all new customers and we have already planned several campaigns for next year which will keep our customers very happy!
6. How do you keep your fees low?
Skrill offers competitive rates and a lot of our services are free to customers, such as withdrawing or depositing funds to online merchants. Our goal is to minimize cost for the consumer, so we aim to only pass on fees for the services for which we incur costs.
7. What procedures are in place to combat money laundering?
Skrill is an FCA regulated company. We have an experienced anti-fraud team which monitors transactions in real time and they have access to a wide range of anti-fraud tools that automatically check transactions.
8. Is there anything that you'd like to take this opportunity to say to LCB members?
For online gamblers, having an e-wallet provides many benefits such as security, convenience & privacy. Latest Casino Bonuses members that intend to deposit money to online casinos, bookmakers or poker rooms should strongly consider using a service such as Skrill which makes transactions easier, faster and safer than card payments.