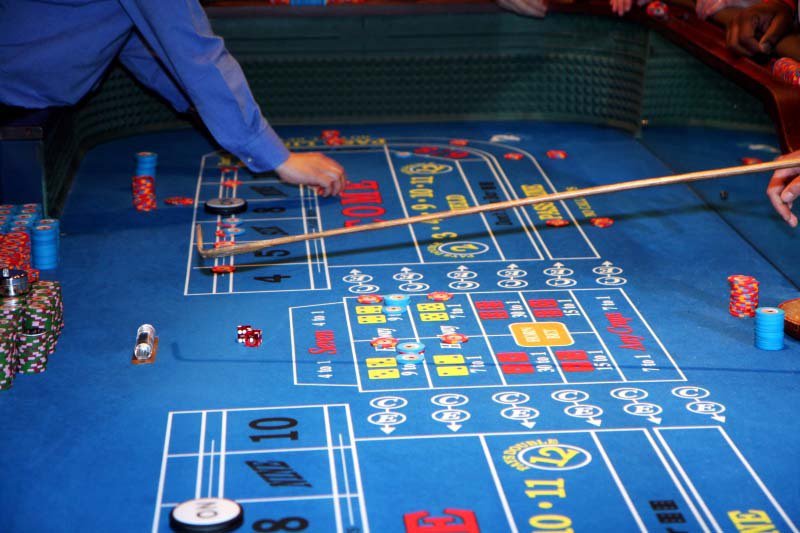 While some people believe Confucius was the wisest man who ever lived, I'm not so sure I go along with that. I think my Uncle Ott was the smartest man who ever walked the earth. When I finish telling you his story, I think a lot of you will agree with me.
For one thing, my uncle met Ty Cobb. Any baseball fan knows Cobb was a driven baseball player who would use a file to hone his spikes razor-sharp in the view of opposing players. Cobb stole a lot of bases and stole many runs because infielders didn't want to get in his way when he was tearing around the bases.
Uncle Ott loved numbers. He and my mother played the daily number game in our small town in Western Pennsylvania. Once while we were watching a Pittsburgh Pirate baseball game, he removed the pipe from his mouth and said, 'Any person who can control numbers can rule the world.'
Wow, I thought. Really? Anybody who controls numbers can rule the world? This was something I had to pursue.
Fast forward 20 years. I am in Las Vegas staying at Binion's Horshoe on Fremont Street. A few blocks away is the most famous street in the world, Las Vegas Boulevard, more commonly known as The Strip. That night I was scheduled to play in a Draw for the Gold Tournament at The Sahara Resort.
The poker tournament was being held by a promoter named Stan Reeks. I was writing for a gambling magazine called Gambling Times. It was owned by a horse player who was generous with his money -- when he wasn't broke. Sometimes he would be late with his checks because a sure thing had finished fourth. This was one of those days.
'Sorry, people,' he told his small editorial staff. 'I can't pay you today. The money just didn't come in. You'll have your checks Monday morning.'
I only had $30 in my pocket. The buy-in for Reeks' tournament was $200. In a miserable mood, I approached one of the other staffers, Mark, and said, 'What are we gonna do to get through the weekend? Hold up a liquor store?'
Mark shrugged. 'We could hock a typewriter. The pawnshop might give us $20 for one of those old Remingtons.'
The publisher had overheard our conversation and kept a wary eye on us. We finally left and he locked the door to the publishing office.
Mark suddenly beamed.
'You want to buy into the poker tournament. The entry fee is $200 and you only have $25. Why not try dice?'
'Dice? I never shot dice in my life. I have no knowledge of the odds or the game. Absolutely not.'
Mark grabbed me by the arm. 'Buddy, I can shoot dice. They have a great table at The New Orleans. Have you ever heard of a controlled roll? No, of course you never heard of it. A controlled roll is something a dice player can do to control the dice so the winning numbers show up.'
Now it was my eyes that were starting to gleam. 'You...mean...a person can actually control the numbers?,' I said incredulously.
Mark smiled. 'That is exactly what I mean. Here is how I do it. I grab the dice in my right hand and set the inverted 3's on top off each other. Like this.' He showed me a pair of dice he had just happened to be carrying in his pocket. He positioned the 3's so they were not pointed in the same direction.
'Then what?'
'You throw the dice ever so gently against the far end of the table. Toss them like a dying sparrow. You don't want them bouncing around a lot. If you practice the roll, like this...' He threw a limp-wristed toss of the dice on the grass...should throw a lot fewer 7s than you would normal throw if it was just a random toss.'
'Why 3s,' I persisted. 'Why not two other numbers?"
He shrugged. 'I just like 3's. If you feel more comfortable using 5's, you can put them on top of each other and see what happens.'
I glared at Mark. ''You are an idiot and a dimwit,' I said. 'You just want me to lose my $30.' Then I smiled and shrugged. 'Let's go give it a try.'
He pulled $15 out of his pocket. 'I'll go partners with you,' he said. 'That way you'll still have $15 to buy breakfast and have a few beers t tide you through the weekend.'
We rode over to The New Orleans Resort in my white Impala convertible with the red leather interior. Three girls in the bed of a pickup truck waved at us as they passed in the opposite direction. Mark yelled at them to meet us at the New Orleans poker room later. They shouted back, 'We'll be there!'
As we entered the casino, Mark said, 'Let's flip a coin to see who rolls the dice.' We did. I won.
The dice table had only three players. I arrived just when the third man sevened out.
'New shooter,' the stickman sang. 'Would you like the dice?'
Mark whispered. 'It's now or never. Go for it, Buddy.'
Nervously, I nodded and threw our $30 onto the green felt table. The stickman pushed four dice at me. Two dice had 5s staring at me. I bet $5 on the pass line, picked them up, positioned them between my thumb and forefinger and three an eight. I backed it up with a bet behind the line and placed bets on the 6, 5 and 9.
I have never been a quarterback on a football team. But once while working as a freelance writer for a sports magazine, I interviewed Joe Namath, the former quarterback great for the New York Jets. Asked to describe what it felt like when he was in the 'zone' after the ball had been snapped to him, Broadway Joe smiled.
'It's like being in your own little world,' he said. 'You're not award of the crowd or the bedlam around you. All you know is your space, your blockers, the opposing players and the receivers you are trying to hit. The rest is just garbage.'
That was the way I felt. I rolled a 5, 6, 9 and pressed my bets each time at Mark's insistence. I let him handle the betting and the chips. All I did was roll the dice. I made my point, started all over, did the same, made my point again. And again. And again.
A crowd gathered. The stickman was replaced by another face. My tray filled with red and green chips. A couple of them were black $100 chips. Mark kept pounding me on the shoulder, the crowd roared. I kept shooting and wining money. And then I picked up the dice and threw a 4-3.
The crowd applauded. One of the floormen came over to me.
'Do you know how long you held the dice?' Without waiting for an answer, he said 'I kept time. Fifty-five minutes. Incredible. Nice roll.'
Mark and I counted up the money: $1,425. I gave him $700 and pocketed the other $700.
'You keep the $25,' he said. 'You deserve it for that roll.'
And, yes, I played in the Draw for the Gold Tournament that night. I'll tell you how that came out in another post.