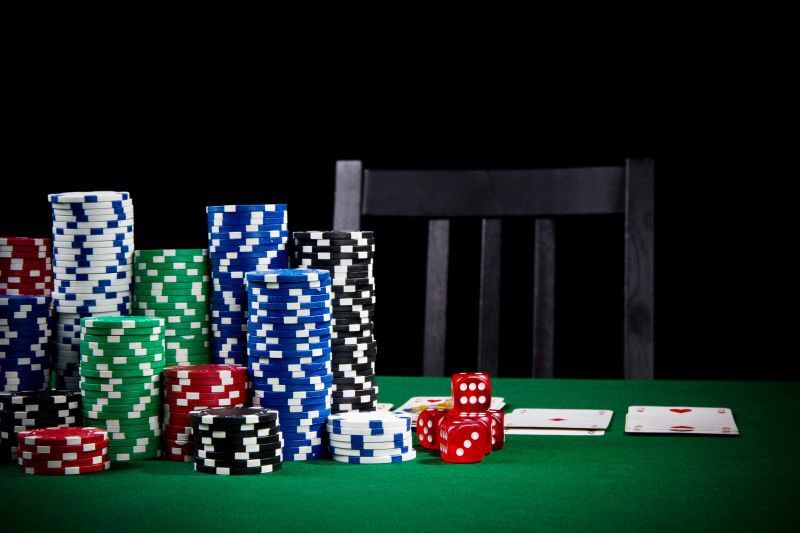 Nearly everybody who gambles has a system.
'If I had a dollar for every system that people brought into Las Vegas to try to beat the odds, I would be a rich man,' said my friend Rodney, who deals poker and blackjack at a Strip casino. His supervisor nodded with a thin smile.
'We send limousines to the airport to pick up people with systems,' the supervisor added. 'That is how much they frighten us.'
Not that some systems haven't hurt the gambling establishment and even forced them to change the rules. When a math professor named Ed Thorpe used his computerized findings to write 'Beat The Dealer' in the 1950s, a book that showed people how to overcome the House advantage and win at blackjack or 21, the casino executives sneered at him.
Thorpe was a professor at UCLA who used one of the first computers ever invented to figure out a winning strategy for blackjack. He simulated the playing of over 100,000 hands on the university's massive computer -- it was so large it filled an entire room -- using a single deck of 52 cards. After he was confident that he could use his new knowledge to beat the House odds by splitting pairs, doubling down on certain cards when the dealer showed a 'bust' card and increasing his bets, Thorpe traveled to Las Vegas and tore the blackjack tables into smithereens with his strategy.
The book was a best-seller. I had been a regular loser in Las Vegas before I read it. After memorizing Thorpe's strategy and learning to count cards, I drove to Glitter Gulch and had my first winning session. It was heady stuff for a young newspaper reporter who was earning $350 a week to write stories.
After suffering significant losses in their blackjack games -- apparently a lot of other people read Thorpe's book and adapted his card-counting strategy -- casino executives came up with a counter-strategy of their own. They increased the number of decks from two to six, ordered their dealers to shuffle more often and even banned some proficient players from playing in their casinos.
Because of a reshuffling of the odds, I have not played a lot of blackjack in Las Vegas or any of the other gambling meccas that dot the United States, Caribbean or other countries for years. Oh, I do it occasionally just for a break from poker or the horses. Sometimes I win, sometimes I lose. But even when I just break even, I feel like I have the edge on the House, which is what gambling is all about.
No, it's hard for a gambler to come up with a winning system. Notice, I said hard -- not impossible.
I have actually created a system that has helped me make money in a casino. It doesn't require mental gymnastics like card counting to make it work. I am happy to share it with you.
The system came into being one night at The New Orleans Resort, where I often play. Their room rates are terrific, the food is great and the casino has a great poker room, sports betting, exciting dice tables and an Olympic-sized swimming pool that attracts bikini-clad beauties from the four corners of the earth.
On this particular evening, I was playing $4-8 Omaha High-Low with a kill. It's one of my favorite games, filled with excitement. The 'kill' factor builds big pots and, unlike no-limit or pot-limit Omaha, doesn't pose a major risk to a player's bankroll.
While I normally do well at Omaha, that night was terrible. The cards simply were not coming to me. I was in seat three and for hours the dealer dealt me garbage. It got so bad I began playing bad hands hoping for a miracle flop. That produced even worst results.
Down over $300, I ambled over to the bar for a drink. An attractive cocktail waitress I knew named Jenni came over.
'Poor Baby,' she said. 'Why the long face? Let me fix you up with a glass of champagne.'
I told her what had happened. Jenni is a gambler and a good one who wins her share of cash whether the game is 21 or poker.
'Why don't you change seats?,' she suggested. 'It works for me. It gives you a different perspective on the game and changes the way the other players react to you.'
I thanked her for the advice, left a tip and took my drink back to the table. The player at seat seven was picking up his chips when I arrived. I requested permission to make a seat change.
'Be my guest,' said the dealer with a shrug.
The seat change did the trick. Within 15 minutes, I had recouped all my losses and was showing a profit. Jenni came by to see how I was doing, and I slipped her a redbird.
'What's this for?,' she said, feigning innocence.
'For being beautiful,' I said, winking.
Changing seats not only can put you on the winning track in poker, it can do the same in blackjack or even the slots. It alters the sequence of cards in 21 and instead of getting 'bust' hands like 8-7 or 9-4, you start coming up with blackjacks or 20 against the dealer's 19.
I mentioned this to a friend and he laughed at it.
'That's not a system,' he said. 'That's simply psychological. You'll see. It won't last.'
Well, I beg to differ. It has lasted and produced some wonderful results. If the seat change doesn't work, take it a step farther and change tables. Or if you are playing the slots, why not wander through the casino until you find a slot machine that has just rewarded someone with a big payoff? If the machine is paying somebody else, it may continue paying you. And isn't that what gambling is all about?