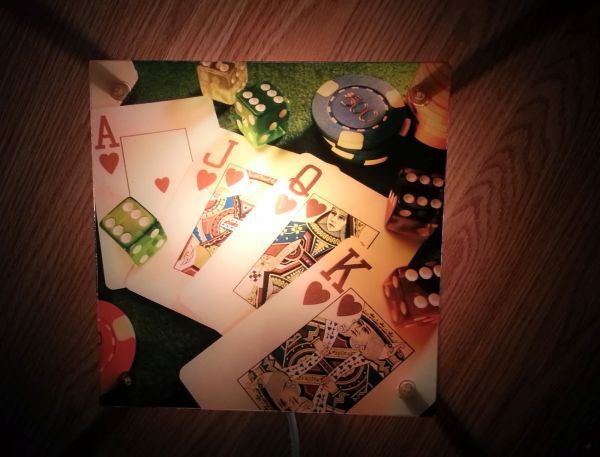 Don't blame me for the title. I stole it from Harold Smith Jr., a man I never met whose father Pappy Smith and the rest of the clan built Harold's Club in Reno, Nevada.
Harold was a chip off the old block -- a gambler and a drinker who helped the family operate the casino that sat near the banks of the Truckee River in downtown Reno, a casino that gained an international slogan, HAROLD'S CLUB OR BUST.
Pappy Smith and his sons somehow managed to talk people, especially members of the U.S. Armed Services, into spreading the name of Harold's Club around the world. Signs stating, 'Harold's Club or Bust' have been found in the Antarctic, South Pacific, Alaska and the Caribbean.
Toward the end of his life, Harold Smith did what all gamblers eventually do if they live long enough -- he took stock of his life, his failures as well as his successes, and wrote them into an autobiography with the captivating title, 'I Want To Quit Winners.'
Who among us does not want to quit a winner?
Harold Smith's book is a great read if you can find a copy through the Internet or in a used books store. He tells about his renegade life as a cowboy gambler who would, intoxicated, ride his horse into the saloon adjoining the family casino, hop off the horse and feed the animal beer out of his hat while the patrons roared with delight.
All the Smith family became millionaires from Harold's Club. All of them.
Harold had a beautiful wife whom he not only loved -- he adored her. Unfortunately, his lifestyle of drinking and gamblingg, and carousing the bars on the back of his horse eventually got old, and she sued for divorce. That broke the heart of Harold Smith and turned him into an alcoholic with no memory who wandered from Reno bar to bar in the early morning and late evening hours until he died.
I would say, and I hate to admit this about a fellow gambler, Harold Smith Jr. ended up a loser.
So it is agreed that everyone wants to end up a winner. Nick the Greek, by the way, didn't agree with that philosophy. He thought some gamblers got as big a thrill out of losing as they did winning. Sorry, Nick: that isn't the way I think, but to each his own.
As 2014 nears an end, I have a couple of wishes that would make this a perfect year for me.
Around a decade ago while on my way to a new writing job in South Florida, I stopped over at The Horseshoe, a casino in Tunica, MS. owned by Jack Binion, an old friend of mine whose family built the original Binion's Horseshoe in downtown Las Vegas.
Jack persuaded me to enter a one-table satellite, the winner of which would receive a free $540 buy-in into the World Poker Open Omaha High-Low tournament that evening. I paid my $60 entry fee, beat the table and stunned myself and everyone in the casino when I beat some of the best Omaha High-Low players in the world and won over $42,000.
My final wishes to end 2014 is to win another poker tournament, so I can pay off my debts. And I want to make my daughter, son, grandchildren and other family members and friends proud of having known me. If that happens, I will definitely feel like a winner.