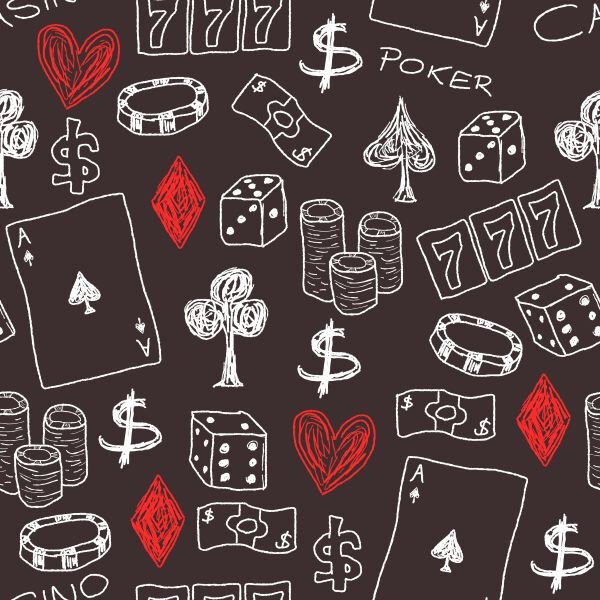 George was a casino executive at Binion's Horseshoe when I first met him. I don't know what he did for Jack and Benny Binion, but it had to pretty important to justify those $1,500 suits George wore as he strolled around the casino.
I was a resident at the Horseshoe, renting room 202 by the week. Because of my extensive poker play, I practically got the room for nothing.
Now George wasn't much of a gambler. But he and his lovely wife, Phyllis, loved the nickel Deuces Wild poker slots.
I kidded him about his play.
'George, here you are, a $200,000-a-year guy in a suit working in a Las Vegas casino. When you gamble, you choose nickel slots. Why?'
Phyllis answered for him. 'George used to be a big-time gambler before he met me. I told him it was the tables or me, and he chose me. We both enjoy using our knowledge of poker to try to beat this damn little machine. And you know what? We generally win.'
George laughed. He had an amazing profile with a perfect haircut. He reminded me of Christopher Reeves, the actor who played 'Superman.'
'Phyllis,' he said gently, rubbing her hand, 'we win because we love each other. Remember that.'
He reminisced with me one afternoon about his days as a big time cash player.
'All the old time poker legends played in the game here at the Horseshoe,' he said. 'Bobby Baldwin, Stu Ungar, Johnny Moss, Puggy Pearson, Amarillo Slim and all the rest of them.'
'Sometime a tourist from Phoenix or Los Angeles would get involved -- usually just so he could go back home and tell his business partners who won all his money. But the games were great, they were big and the table was loaded down with stacks of $100 bills.'
I asked him for the best tip he could give me on winning at poker.
George shrugged. 'Depends on the game. Since Texas Hold'em is the game everybody seems to be playing these days, here's a powerful tip that can win you money. Most people don't do a good job of playing the button. Button play can win you more money than any other single poker move I can think of.
'I used to play the button and close my eyes when the cards were dealt. I'd pretend to peek at them, but I didn't really care what I saw. I would raise. There would be two or more callers. Then depending on their action after the flop, I would either bet or if someone made a bet, I would raise.
'As long as I didn't overdo it, that play won about 90 percent of the time.'
He would mix the raise up with just calling and pretending to look at his cards. Then when the other players checked after the flop, he would come out betting.
'The bet was usually enough to win right there,' said George. 'If someone bet from early position, that was the only time I had to look at my hand.'
I haven't seen George and his wife since leaving Las Vegas. If he is reading this, I have a message: George, old buddy, I tried playing the nickel Deuces Wild slots. So far, I am a loser, but it's a nice way to relax my mind with little risk of serious loss. I thank you and Phyllis for suggesting it to me. As for your Button Power play, all I can say is thanks. It has helped win me a bundle.