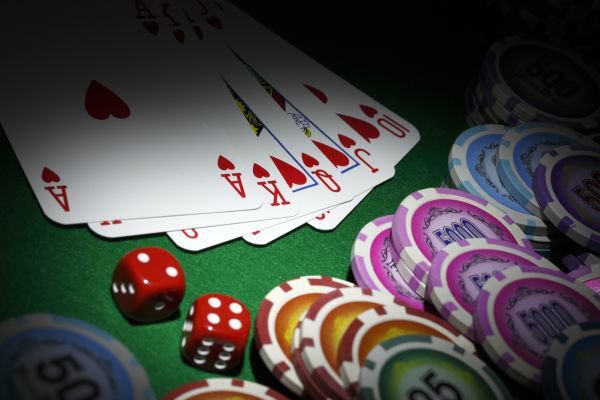 I miss my old buddy John C. He published a newspaper on Florida's West Coast. It was a pretty good newspaper, a weekly. I even wrote a couple of features and an editorial or two for it because John was my friend.
He loved shooting dice. We made a few trips together to Paradise Island in the Bahamas. The casino owner was a friend of John's and always comped us with a suite on the ocean. Nothing too good for a Gringo newspaper publisher, he would tell John, winking.
I went to Paradise Island for a number of reasons. Girls, of course, ranked first. Then the dazzling white sand beaches and coconut palms that surrounded the resort. Deep sea fishing and the homemade conch salad fought for third place.
John flew there on Chalk Airlines, the fine seaplane service out of Miami, for just one reason: dice.
Oh, John loved those craps. He practiced a controlled roll that he claimed won for him 80 percent of the time.
'Eighty percent?,' I said, giving him a questioning. 'Are you telling me you had rolls without sevening out and won 80 percent of the time?'
John smiled, knowing he had been caught. 'Well, maybe 70 percent,' he said. 'But sometimes it'd get close to 80.'
One of the rules in becoming a winning poker player is to get rid of the leaks. Most gamblers, by the way, have leaks. They win at poker, and lose at the horses. Or they are a winner at blackjack or 21, but they give away all their winnings on sports betting.
I work hard to rid myself of my leaks. Being a lifelong horseback rider, I have a passion for horses, both betting on them and just watching them run. We have even owned race horses in my family. My younger brother, John, bought a young colt named Victoria March that one of our high school friends, Kenny Miller, trained.
When Kenny thought the pretty black filly was ready to run, he entered her into a race at The Meadows, a harness track and casino in Washington, PA. Victoria March gave a good account of herself and returned my brother's $750 investment by piling up over $12,000 in winnings before she was claimed for $14,000.
John tried to teach me how to throw a controlled roll.
;Everybody does it a little different, but the principle is the same. You put two numbers on top that match, hold the dice between your thumb and pinkie, and toss them gently against the wall of the dice table. Not hard, gently. You don't want the dice turning over too many times. That's a no-no. That's when you seven-out.'
We flew to Paradise Island three times during the year I lived in West Palm Beach. Each time, John set a goal of winning $20,000 shooting dice. The first time he won $4,500, the second time $7,000 and the third time just over $19,000. He was very lucky at dice.
I decided to try to emulate him.
On the last weekend I spent with him in The Bahamas, I played in a poker tournament and managed to come in third, winning around $4,000. After an executive in a suit paid me off in the cashier's cage and offfered me his congratulations, I walked through the crowded casino.
You could see through the open-air casino to the beach, the surf and the cruise ships and yachts at anchor. The money felt good in my pocket -- it's always a high winning in a casino -- and I smiled at a couple of bikini-clad beauties relaxing on lounge chairs next to the bar. They returned my smile.
The dice table was empty except for the croupiers. I nodded and threw a $100 bill on the green felt. They replaced the money with a stack of red chips.
Placing a bet behind the line, I lined up a pair of three's like John had instructed and threw a six.
I made my point and a couple of dice players joined me at the table. I kept throwing the dice, hitting sixes, eights and nines, and always making my points. It was amazing. I seemed to have the dice totally under my control.
Pressing my bets, I had all the numbers covered. A woman player next to me said, 'You have a lot of money out there. Don't you think you should play it a little safe?'
I smiled. 'Later maybe. Not now.' I threw an eight and three rolls later made my point.
Around 11 p.m. I found John. He was at the tiki bar on the beach, sharing a drink with a Caribbean beauty in an island dress that left little to the imagination.
'Where have you been, Buddy?,' he said. 'I've been looking all over for you. I thought maybe you drowned or a manta ray took you out to sea.'
I reached into my pocket and pulled out a stack of hundred dollar bills.
'If I counted correctly,' I said, 'there's $1,425. I ran that up from a starting bankroll of $100. I would say your controlled roll has merit.'
(NOTE TO READERS: While a controlled roll can win for the player, nobody can predict the roll of the dice. I have lost more times than I have won with a controlled roll, but a little bit of luck and a soft roll can accomplish some amazing results).