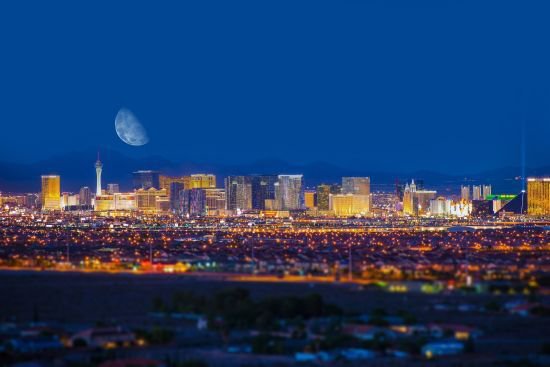 Hey, gang, I've got news for you. Las Vegas is one of the world's most romantic towns.
I call it a town because it feels that way every time I come into Las Vegas. It doesn't matter if I'm flying on Delta or American Airlines, driving in a blue convertible with the top down, or racing down the Strip on the back of a horse, I'm in Las Vegas, my kind of town, and it's time for romance, adventure, gambling and FUNNNNNNNNNNNNNNNNNNNNNN!
I know. Serious columnists aren't supposed to get silly or out of control. Dear me, I have offended some of you.
But seriously speaking, Las Vegas is a romantic city. I lived in Las Vegas two years after my divorce. I have driven there hundreds of times from places as far away as Pittsburgh, PA., Ft. Lauderdale, FL. and Mandeville, LA.
If you are thinking of relocating to Las Vegas for a weekend, a week, a year or longer, here is some good advice for you. Try to book your place of lodging on-line before you leave. You can save on price and the room will be there waiting for you.
If you're a single person looking for romance, just listen in and let me tell you a true story of one night in Las Vegas.
Here I am at Binion's Horseshoe in downtown Glitter Gulch. Neon lights are blinking all around me. I have just checked into my room, given the bellman my suitcase with a tip, and am heading for the wonderful 24-hour bus service that will take you wherever you want to go.
My bus is a double-decker and soon we are whisking down Las Vegas, passing resort after resort. As we near Caesar's Palace with its gushing fountains and nude statues, I prepare to get off the bus. As I do, I accidentally collide with a woman who is also exiting at the stop.
'Pardon me,' we say to each other, our words colliding. She laughs. I join her.
I immediately realize she is too young for a man of my age, but she quickly shushes that aside. Smiling, she confesses why she is in Las Vegas.
'I just divorced my husband after a 22-year marriage that was too abusive for words,' she says. 'Today for the first time in 22 years, I am free.'
'To gamble and enjoy life?,' I said, smiling.
'All that and more,' she said, laughing.
I bowed. 'Then, Madam, if I may be so bold, let me be your guide for the evening. Where would you like to go first?'
'Take me to the moon,' she said, slipping her hand into mine.
We walked down the Strip a block and went into an elevator that took us onto a walkway that crossed the wide Strip boulevard. As we walked through the crowd, my companion, whose name was April, said, 'Look. That's Nicky Minaji!'
And it was. The popular singer and actress was taking a photo of two women who turned out to be her mother and grandmother. When she learned I was a columnist who also wrote for People Magazine, she said, 'Say something sweet about my Mom and Grandmother. This is their first time to see Las Vegas.'
April and I went into a casino bar where I ordered champagne for both of us.
As we clinked the glasses, she said, 'I've never played dice. Could we go by a dice table?'
'Only if you promise to throw the dice,' I said.
We found a dice table in the Monte Carlo. I placed a bet and the croupier handed April the dice. She rolled a seven. I collected and made another bet. She tossed an eleven. I collected again.
'This is fun,' said April.
She threw numbers and made her points. We pressed our bets and by the time she had sevened out, we were more than $600 ahead.
'Las Vegas, I love you,' April shouted as we left the casino. We crossed the Strip by the same overhead passageway that had got us to the Monte Carlo. A bus was ready to leave and we jumped aboard.
'Where now, Prince Charming?'
'To the Casbah -- in this case, the New Orleans.'
The New Orleans Resort and Casino is one of my favorite places to play poker and the horses. The poker room is very well managed and gives players a choice that goes far the usual fare of most casinos, which is no-limit Texas Hold'em. We got there just as the horses were going into the Chute at Delta Downs. It was a seven-furlong race and because I like the outside position in seven furlongs, I bet outside horse to win and place.
The horse won.
'You brought me luck,' I said, collecting my winnings. 'That calls for more champagne.'
That night I played in a poker tournament at The New Orleans. I would like to say I made the final table, but I didn't even though I thought I had played well.
I hailed a cab to take us back to our hotels. She was staying at the Four Queens just down the street from Binion's Horseshoe.
'Will I see you again?,' I said as she left the cab.
'Will you take me to the moon?'
'Yes.'
'Then why don't I invite you up for a night cap,' she said. offering me her hand.