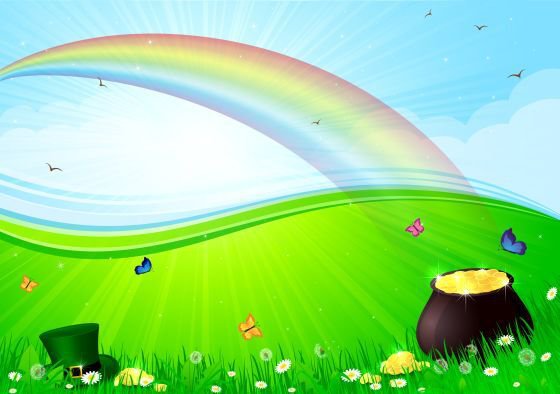 What is paradise?
Where is paradise and how do you know when you have arrived?
Everyone has a different answer for those questions. Thor Heyerdahl, one of my favorite writers and adventurers, made readers smile when he wrote about a verbal exchange between three travelers. They were seated around a outdoor table on a beach in Tahiti. A beautiful native girl in a wraparound sarong served them their drinks and added a soft 'Merci' when one of them tipped her.
One of the men was a hard-crusted sailor who had experienced his share of bad liquor, waterfront brawls and conniving women. When the youngest member of the trio said, 'This is paradise!,' the old salt snorted.
'Paradise? Paradise? Laddy, this gawdforsaken hot little island with its green monkeys is not paradise. What is paradise is London at midnight outside a tavern on a cold and foggy street!'
While I smile at Heyerdahl's writing, I cannot agree with the sailor's conclusion. I would never accept anything cold or foggy as paradise.
A gambler's paradise as I envision it has many attractions and very few minuses.
Let us start with Las Vegas, a city I plan to visit in a couple of weeks. There is no question in my mind that Las Vegas represents paradise to anyone with a gambling spirit.
Even from 50 miles distance, Las Vegas can excite you. I remember the many times I made the drive from Phoenix or Los Angeles for a weekend in Las Vegas. All the way from the dynamic hydraulics of gigantic Hoover Dam to Henderson, a small bedroom community a few miles from Las Vegas, the evening sky lights up from the neon glitz of Las Vegas.
The light is golden, with a promise of things to come. It is a perfect draw to the gambling paradise that never sleeps.
Even driving down the famed Las Vegas Strip can be a heart-skipping experience. You pass sky high casinos with glittering signs that seem bigger than the resort. You pass fountains, clowns on stilts, live shows, metro buses, miniature horses, and all the sights one would hope to see in a Fellini spectacular.
Another gambling paradise is the island of Aruba. How could one tire of a tropical island with miles of perfect beaches and coconut palms, divi-divi trees, and monkeys with silver coats scampering through the vegetation?
The Dutch-owned island of Aruba has everything you need -- luxurious accommodations at reasonable prices, the pounding surf just outside your room, a 24-hour gambling palace with all-night restaurants and bars, and all the action you could ever desire.
Aruba was where Caribbean Stud Poker was invented. I stayed there for nine unforgettable days. The poker was fantastic, the crap tables stayed hot when I let a lovely Aruba girl toss the dice for me and even a dollar slot machine paid off.
While you will never tire of Aruba's perfect white sand beaches, if you get restless and crave more excitement, no problem. Just hop onto a ferry or a small commercial plane and head for Caracas, Venezuela, 30 miles away. I have not visited Caracas, but I understand that the people are very friendly to visitors and offer bargains in leather goods, jewelry (especially gold since both Venezuela and Aruba are major producers of gold), liquor and other luxuries.
Hawaii is the definition of paradise. When Samuel Clements traveled there writing under the pen-name of Mark Twain just before the turn of the century, he was so impressed with the beauty of the place that he suggested changing their name to the Rainbow Islands.
It's true that you will discover more rainbows in Hawaii than any other place. In waterfalls, above the ocean, in a grotto next to a river or stream, and in crystal clear blue lagoons. Orchids grow wild in Hawaii, and the fragrance of wild and cultivated flowers is overwhelming.
Hawaii has not legalized gambling -- yet. Some legislators have pushed for legalized casinos in order to increase the number of tourists visiting and spending money in the islands. But it hasn't happened yet. There is plenty of gambling in Honolulu, Hilo and along the Kona coast, but the games are private and you need to spread the word you are looking for action before someone will 'accidentally' find you and lead you to the gathering place.
My fourth and final place that I will recommend for gamblers who are seeking paradise are the islands of St. Kitts and St. Maarten.
The islands are about 60 miles from each other. Both have gambling casinos -- St. Kitts has Jack Tar Village where the Marriott Hotel operates a luxurious casino with a live poker room. St. Maarten, which is half French and half Dutch, has legalized casinos on the Dutch side of the island.
Room accommodations in St. Kitts and St. Maarten can be ridiculously cheap or ridiculously expensive. If saving money is important, stroll through the colorful narrow streets and alleyways of the town where you wish to stay. You'll find something that will accommodate you, often with dining privileges as well as a furnished room.
My friend Marie in Reno has offered to show me another place she claims is paradise -- Lake Tahoe. I will write more about Reno, Lake Tahoe and some of my other favorite casinos when I get to where I am going.