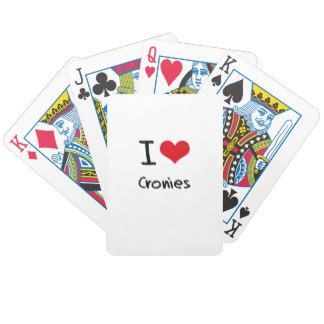 I never got a complete story of how Chico and Mike died. Only that they were in Mike's helicopter flying a mercy mission between Dutch St. Maarten and Curacao when the chopper went down and crashed in the sea.
It was an emergency flight, I understand. A patient was in critical condition and Mike, the maverick Gringo helicopter pilot from America, and Chico, his best friend and one of the most feared black police inspectors on St. Maarten, were going to the patient's rescue.
I don't know if money was involved. If so, it probably wasn't much. Chico and Mike were poker-playing cronies of mine when I worked as a reporter for a newspaper in St. Maarten. They were frequent visitors to the island's major gambling houses -- the Atlantis, the Rouge et Noir and the others spread across the Dutch side of the tropical paradise.
Mike was your typical happy-go-lucky American living in self-imposed exile. He liked to drink, gamble, chase girls, snorkel, surfboard and fly.
Chico wasn't the police inspector's real name. His real name was much longer...something like Ricardo Estancia Guadalupe Estobel Martinez or something like that. I never caught it completely because Chico would shout it out each time he sprang to his feet after winning a big pot in a no-limit Texas Hold'em game at The Atlantis or one of the other casinos we frequented.
An impeccable dresser, Chico had high connections in government that went beyond his police powers. He was well entrenched in politics and his friends would tell me to 'be a good friend to Chico. He can help you. He is a man who will go far on this island.'
I worked in St. Maarten for two years. Chico was one of my important contacts when it came to covering stories about crime or the police department. He and Mike were partners in the helicopter service. They even bought a nightclub in a casino near the French side of St. Maarten.
I attended the grand opening. It was fabulous. Women from both the French and Dutch sides of the island were there in abundance, dressed in island fashions that displayed their beauty and ethnicity. Chico and Mike both wore tuxedos and carried around bottles of expensive champagne to share with political leaders, tourists, and invited guests.
As he passed me, Chico said, 'We're having a poker game later at The Atlantis. You're invited.'
'How late?'
Chico smiled. 'What's the matter? Are you feeling old? I'm older than you are. It'll start around midnight. Make sure you show up. It'll be fun.'
I did show up after an evening of champagne and dancing at the club. The poker game was exciting even though it ended up costing me around $300. No matter. I was with friends that I liked and respected, and the price of the evening was worth it.
Just before my work permit expired, I covered a political campaign. Chico was one of the candidates his party had nominated for positions of authority. The party did well in the election, and Chico's status was elevated.
I never knew the extent of Chico's temper and political power until the final week of my stay in St. Maarten. All of the regulars had gathered at The Atlantis for a poker game. At the last moment a tourist joined the table. He was in st. Maarten on vacation with his wife and had been drinking rum, which can be a lethal drink in the Caribbean.
The tourist was from back East -- New York I think -- and didn't try to hide his brashness. He began berating Chico. Not knowing who Chico was, he began deriding his play. After beating Chico on a hand, the tourist, who was puffing a Cuban cigar, made a snide remark as he raked in the chips.
Chico exploded.
He shot to his feet and thundered, 'I AM THE CHIEF POLICE INSPECTOR OF ST. MAARTEN AND YOU ARE NOTHING BUT A DAMNED VISITOR TO MY COUNTRY, A VISITOR WHO HAS NO RESPECT FOR ANYTHING OR ANYONE EXCEPT YOUR OWN ARROGANCE. IF YOU SAY ANOTHER WORD TO ME -- ONE MORE WORD -- I WILL NOT ONLY PUT YOU IN MY JAIL. I WILL BURY YOU UNDER MY JAIL!'
Chico stood there glaring at the man, who had turned pale. The tourist picked up his chips and left the table.
I waited until the man had gone. We sat there a moment in silence. Then I said, 'Now Chico, if you had really been upset, what would you have said to that man?'
The police inspector looked at me and grinned. Then he roared with laughter and we continued playing poker.
I am going back to St. Maarten one of these days. Hopefully it will be on a cruise ship that will stop at some of my favorite islands. Dominica, which I nicknamed 'Little Tahiti' because of its many rivers, waterfalls and wild tropical flowers. Or maybe Aruba or Berry Island.
Somewhere on the journey, I plan to drop a garland of flowers into the ocean with a silent wave to two poker playing buddies who left their permanent imprint on me and the Caribbean.