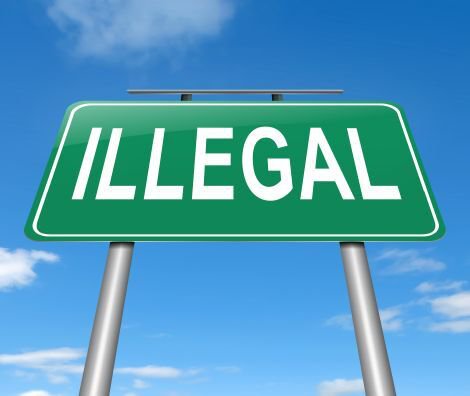 Macau has been known as the only place in China where gambling is legal and has surpassed Las Vegas in terms of revenue. In fact, the region brought in $38 billion during 2012 alone but times are changing for the major Macau casino operators, who have dominated the industry, and the local gambling scene as a whole.
SJM executive Alan Ho, nephew of casino mogul, Stanley Ho Hung-sun, was arrested for operating a prostitution ring out of a casino in the area a while back. With the support of President Xi Jinping, local police followed the yellow brick road made up of HK$400 million in payments tied to the prostitution scheme running which led them straight to Ho and the Lisboa Hotel. Taking down Ho was a sign of changes to come.
The president is committed to sniffing out illegal activity in Macau. The region is a gambling mecca that generates billions but there are suspicions of shenanigans involving money laundering and other crimes.
The operators that have monopolized the market for years draw in big spenders, many of which have stopped gambling in Macau casinos.
"The Macau environment is becoming more difficult for various reasons, most obviously because the Chinese corruption investigations have dissuaded some from high-stakes gambling," said Jason Wright, managing director of Kroll.
"We have also seen an increase in clients wanting to know whether possible partners are gambling large sums in Macau, and seeing that as a potential red flag. At the same time, the FBI is also taking more of an interest in what's going on in Macau, and has been investigating overlapping interests between the junkets, sports-betting groups and high-stakes poker."
Chinese authorities went to casinos requesting information regarding their customers.
"Over the last few years, VIP junkets have been cooperating closely with the Chinese government. The Chinese government has been pressurising them. This has intensified because of the corruption crackdown," said an undisclosed analyst in Macau.
The government targeted Macau in November and December investigating illegal cash entering the market from the mainland. The president has set his sights on cleaning up the gambling business and is requiring tighter controls on activity specifically the VIP-room operations, which have historically generated the highest revenue and are subsequently shutting down as a result of recent busts.
According to John Bruce, Macau director of Hill & Associates, Macau's high rollers have opted to avoid gambling in Macau.
"This corruption crackdown is the biggest ever in China's history," he said. "Macau is suffering collateral damage. No matter how honest you are, nobody wants to subject themselves to scrutiny."
Bill Majcher, a Hong Kong-based investment banker, said that many of the VIP players were actually members from the mainland government. A lot of money was going over the border into Macau and remained unreported. There were operators that didn't report all revenue earned from casinos.
Another undisclosed analyst said, "The Macau government is supposed to consider good character, honesty and integrity as part of the suitability assessment for any gaming concessionaire.
"I am not sure that has been a major consideration previously, or that it is likely to be so in future."
As early as January 2, 2015, Melco Crown Entertainment revealed plans to remove its listing from the Hong Kong stock exchange partially due to "additional ongoing regulatory compliance" involving "significant additional costs and administrative burden".
"Hong Kong has never been a harder regulatory environment for companies to list," said Stephen Peepels at DLA Piper.
With that, Melco Crown Entertainment also announced the opening of a new casino, its 5th in Macau, fit for a superhero.
Growth in Macau
Studio City is themed after Gotham City and will be home to the largest ferris wheel in Asia. At 425 feet tall, guests may just see Batman flying by during the ride. The casino took $3.2 billion to build and will also feature Wonder Woman go-karts.
Studio City will be fun for the whole family when it opens later in the year. The grown folks may enjoy a night out at Pacha, an international nightclub that originated in Spain and will now have a second home in Macau. Other amenities will include shops, dining, bars and much more.
The only information available on the Melco Crown Entertainment website is the following blurb:
Studio City
"Located at the Lotus Bridge immigration point connecting Hengqin Island, China, Studio City is designed as a cinematically-themed entertainment, retail, and gaming resort in Cotai, Macau,
"The property's theme and demographic focus will be designed to be clearly differentiated from our Company's existing portfolio of assets, as well as from its competitors' facilities in the market. It will be another of our Company's initiatives to support the government's direction of diversifying the local economy, propelling Macau forward in its evolution of becoming the region's premier leisure travel destination.
"Studio City enjoys the strategic advantage of being located on one of the proposed light rail stations in Cotai, which provides convenient access and high traffic flow from key transportation gateways. The property is perfectly positioned to capitalize on the inevitable shift of the center of gravity of Macau's leisure and tourism industry to Cotai and the increasingly important mass market segment.
"The integrated resort is expected to captivate our target market and significantly expand Macau's appeal as a multifaceted tourism destination. The addition of Studio City to our Company's portfolio provides a substantial development pipeline that will meaningfully increase its presence on Cotai, further driving long-term growth for our Company."
Leonardo DiCaprio and Robert Deniro were paid $13 million each to appear in an advert directed by Martin Scorsese for the new property. The two are competing for what they believe is a movie role and are surprised when they come face to face and find out that they are competing for an investment.