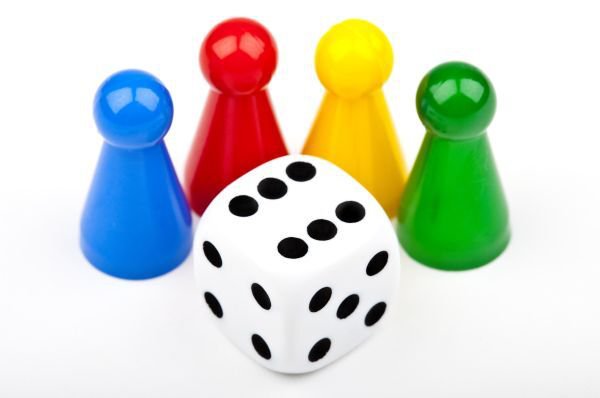 Don't you just love that 'Family Feud'?
The way family members pull together and fight together in a 'one for all and all for one' attitude is amazing. It makes you laugh, want to pull along with them, and shout out loud along with them when they win the big prize.
Maybe it's a fantasy, but it seems to me that a family which fights for its gain will stay together. I think the same is true of families that gamble, especially when they are pulling for the same cause.
The Binion family is a classic example of a gambling family that made good. Almost everybody in Benny Binion's family gambled. To be sure, his son Jack, who ended up owning his own casino in Tunica, MS., went after even higher stakes than Benny did, but all the members of the family had their hand in a pot or two.
Pappy Smith and his sons Raymond and Harold Jr. also represented a gambling family. A former carnival operator in Long Beach, CA., Pappy traveled to Reno, NV. and opened up a small casino that he called 'Harold's Club.' At first it was just a carnival operation. Pappy even operated a penny roulette wheel, using a mouse to run around the wheel until he stopped on the winning number.
Out of that small beginning, the Smith family built Harold's Club with the 'Harolds Club or Bust' signs that appeared all over the world. Today the family no longer owns the casino, having sold out to a corporation, but during their reign, they made Harolds Club one of the most famous casinos in Nevada.
I became a gambler at least in part because my parents were card players, especially my Mom. How she loved to play Euchre, her favorite card game. She also became a big fan of Canasta after it became popular. And when I came home for a family visit from my newspaper reporting jobs in New Mexico, Arizona and California, she wouldn't let me go to sleep until I had played that final hand of Euchre or Canasta with her, my Dad, my sister Debbie, brothers Dennis or Legs, and anybody else who was in the household.
When my mother became ill and needed major surgery on her abdomen, those games became even more important. They helped her forget her constant pain, for one thing. When she was trying to make tricks against me or my Dad or whoever was her opponent, Mom went after them like a tiger! How she loved to lay down a winning hand and rake in all the chips. She and I never played each other soft, even though the stakes were never more than a quarter or fifty cents.
My mother was a generous winner. She was a brilliant card player and usually won. After winning a pile of change, she would always try to give me my money back
'No, Mom,' I would say firmly, 'you won it, you keep it.'
I know she wasn't always thrilled with my gambling. She was proud of me when I won, of course, as most mothers would be of their sons. But if I spent too much time at the tables and not enough time writing, she would get on my case and usually win.
Like it or not, gambling is a part of the American culture. It is international, really, as nearly all the most popular tourist destinations offer some sort of legalized gambling. When you live in a world of gamblers, you must either become a bit of a gambler or learn to protect yourself from the other gamblers -- especially the cheats.
My grandson, Jonah, just turned 18 a week ago. Since an 18-year-old can legally gamble in the state of Oklahoma, he asked me to take him to a casino to celebrate his birthday. I plan to honor his request. I'll tell him about the games of chance, the odds against him and anything else a grandfather could think of that will help him see the picture clearly. I'll give him as much guidance at the casino.
After that, he's on his own.