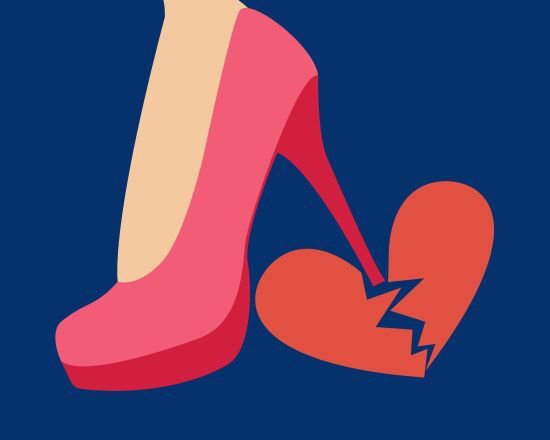 When you read this story, some of you will think I am a cad. Some will call me a hero of sorts. No matter. I don't care what you think. A man is what he is, and in the end, it's always best to tell the truth.
That seemed to be the policy of Leo Tolstoy and some of the other great Russian authors when they wrote about the three subjects that fascinated their readers. i refer, of course, to love, gambling and danger.
We are all actors. The good gamblers know that and often use it to their advantage. I act like a winning poker (or dice, blackjack, roulette or horse) player and therefore I am a winning player.
One thing I admired about John Carroll. He was a publisher of a weekly newspaper in Palm Beach County, FL. and he acted like a publisher. I worked for him as a reporter off and on for more than 10 years. Any time I was broke and needed a job, I would call or email John. His answer was always the same: I have work for you. Come on down to Lake Park, Florida and get a little sand in your shoes.
John and I have a couple of things in common. We both gamble and we both love women. He even taught a square dancing class in Lake Park just so he could meet women who enjoyed dancing.
The last time I worked for him, he invited me to join him for a weekend at Paradise Island in the Bahamas.
'Have you ever tried conch salad?,' John asked. I admitted I hadn't. 'It's spicy and very rich in protein. The native islanders think it's an aphrodisiac.'
'What do the women say?'
'They just laugh and keep quiet.'
He booked us passage on Chalk Airlines out of Miami. Friday after the printing presses shut down, we headed down I-95.
The Florida sunset was amazing. The sky was speckled with all the colors of the rainbow and I even thought for a split second I saw the blue flash. That is something Floridians know about and look for in a sunset just as the sun dips below the horizon.
In Miami, we boarded one of Chalk Airline's seaplanes for the short flight to Paradise Island. We landed in a spray of blue Caribbean sea and taxied up to the dock.
'I'll make the room reservations,' he said. 'Why don't you wander around the beach area and meet me at the dice table in an hour?'
'No problem. I'll see if I can find a couple of flight attendants on holiday.'
John had told me about a phenomenon that was located just behind the casino. While swimming one day, he discovered a small cove that had once been used by the German Navy to house Nazi U-boats. I found a casino employee and he took me to the area.
The cove was about 400 feet deep from the ocean mouth to the sandy beach. Overhead hanging from the coconut palm trees were ropes that the employee said were used by the submarine crews for exercise.
'They would hide their submarines here,' he said, pointing at the cove, 'and when they had rested up would head out to sea to torpedo the allied ships sailing out of Miami. The cove was discovered after the war ended.'
I sat down on a lounge chair beneath a coconut palm. That was when I saw her.
'She must be an actress,' I thought. 'No woman who is not an actress can be that beautiful.'
Sometimes you don't have to see wealth to know it is there. This young beauty reeked of wealth. She had an accent -- French. She spoke passable English. She wore a bikini that revealed more than it concealed. And she was angry.
I tried to understand why. She told me it was her husband. A high-ranking official in the French government. They had come to the Bahamas on a second honeymoon.
'I thought we would make it beautiful and romantic,' she said bitterly. 'All he wishes to do is gamble. He refuses to leave the tables. I am bored.'
Okay. A beautiful young woman on white sand beach. Her husband is in a casino and refuses to leave to join his wife. What should a man do? Be a hero and walk away, minding his business. Or be a cad?
I made my choice.
'May I buy you a drink?', I said.
When I met John three hours later, he looked up from the dice table with a bemused look on his face.
'How did you get all that sand on you?,' he said. 'Did you go swimming?'
'Not really.' I glanced around the room. 'You haven't seen a Frenchman around here, have you?,' I said. 'I think he's a Count of sorts. Government official. Big-time.'
John shook his head. 'Can't say I have,' he said. 'This is paradise. You never know where people like that will end up.'
I watched while John played played at craps. When the dice came around to him, I placed a bet.
'You have faith in me?'
'Of course. You're my boss. You write the checks.'
He laughed and three craps. The stick man took our money. I put down another bet. John rattled the dice and rolled a seven. We collected our winnings. For the next 30 minutes he rolled nothing but 6s, 8s and 9s, making the point each time.
As I stuffed my chips into my pocket, I saw a couple walking through the casino. He was laughing, gesturing his arms and talking in rapid French. The woman with him was exquisite, a brunette version of Brigitte Bardot. She smiled at me as they passed.