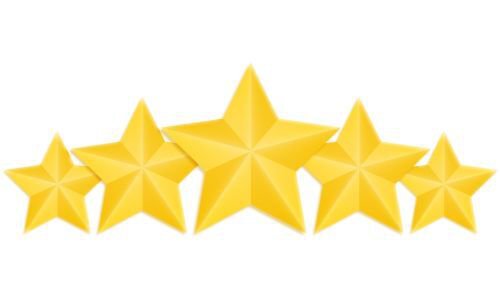 Pearl divers search for the perfect pearl. Steak lovers roam from restaurant to restaurant looking for the perfect steak, while flower enthusiasts and poets look for the perfect rose.
Federico Fellini, the legendary Italian filmmaker, was a bit more ambitious. He created the first feminist film in the 1960s and called it 'City of Women.' Produced in Rome and starring Marcello Mastroianni, the movie's plot focused on Marcello as an amoral womanizer who was searching for the perfect woman. Being Italian and able to relate to Mastroianni's innermost desires, I still consider it one of my favorite movies of all time.
And then there is the perfect gambling casino. What makes a gambling establishment perfect, and why?
Before giving you my selection, let me name a few casinos I have discovered over the years that are anything but perfect and my reasons for downgrading them. Because of libel concerns, I cannot name them. But if you use a little common sense, you may be able to identify them yourself. More importantly, you can avoid such casinos when you come across them.
Any casino or card room that overcharges a player for drinks is imperfect. Gamblers are a captive audience when they enter a casino. So why should they be subjected to pay $4 or more for a beer or $7 or more for an glass of ordinary wine -- I am not talking about a quality champagne or chardonnay here -- when the gambling should pay for everything?
I recently visited a casino in St. Louis. I admire St. Louis because of the magnificent steel arch that represents the gateway to the West. My late father worked in a steel mill that supplied some of the steel that went into the construction of the arch.
But when a casino charges me $4 for a glass of domestic beer and then serve me soup that caused me food poisoning, I draw the line. I will never return to that particular casino, although there are certainly other casinos in the Greater St. Louis area that I will visit in the future.
Arizona and Missouri have some good casinos that know how to treat their customers. However, there are casinos in both states where security is given too much liberty. If you have a problem with a security officer who seems to be overstepping his authority, don't argue with the officer. Ask to see management and register a complaint.
For years, Floridians had to fight for a good place to gamble. The Florida State Legislature was far behind the curve when it came to giving people what they wanted. You could go to the casinos on the Seminole Indian reservations, for example, and when you sat down at a poker game, the most you could win was $10. That was very frustrating. The only winner in such a game, unfortunately, is the House.
However, Florida today is a good place to gamble. Casinos don't get much better than the Hard Rock Resort in Hollywood. The Hard Rock's sit-and-go tournaments are legendary (For a relatively small buy-in, you can walk away with $1,400 in an hour or two. One day I won two such tournaments and pocketed $2,800. The Hard Rock gets a high mark for its poker, high-paying slots, horse room and the fact that the beaches are only a couple of miles distance.
I lived in Las Vegas two years. During that time I had the opportunity to play at some of Nevada's best casinos. On a scale of one to 10, I would rate the following very highly -- Sam's Town, Palace Station, Bellagio, Caesar's Palace, New York New York, and my favorite, The Orleans. I left out Binion's Horseshoe. At one time, it was number one, but since Benny Binion died and his son, Jack, retired, the Horseshoe has fallen into disarray, especially in the poker room which seems to have a problem keeping two tables going.
Now I have gambled very little at New York New York, but you have to love their lounge shows, the big band and the Frank Sinatra and Sammy Davis Jr. look-alikes who entertain the customers.
Sam's Town has a country western atmosphere that helps everybody relax and have fun. The poker room also spreads a great seven-card stud game several times a week. The waitresses are cut, the food is good, and if you're in a cowboy frame of mind, as I usually am, you can visit their western wear store and come out looking like a Rhinestone Cowboy, complete with jeans, satin shirt, Stetson and leather high-heeled boots.
Caesar's Palace, of course, is magnificent. The darkened interior, the gorgeous cocktail waitresses in their goddess attire, the wealth, the atmosphere and the smell of wealth can carry you to another dimension.
The Orleans is my favorite. Until a better casino and card room come along, I will place it at the head of my list. It comes as close to a perfect casino as you can get.
Here is why The Orleans is number one.
At last count when I checked the poker tournaments available in Las Vegas, all of them spread only one game -- no limit Texas Hold'em. These casinos include the Aria, Golden Nugget, MGM Grand, Planet Hollywood which has a great outdoor cafe that serves excellent food, Red Rock, Stratosphere and the Venetian.
But look at The Orleans. The Monday noon tournament features an Omaha High-Low tournament, eight or better, with a $50 buy-in and a $20 add-on.
The Thursday tournament has an Omaha High-ow tourney with an $80 buy-in. On Friday at noon, you can pay in a H.O.R.S.E tournament for a $50 buy-in and a $20 add-n. The Sunday 7 p.m. H.O.R.S.E tournament will cost you $100 to enter, no add-on permitted.
Being a horse player, I also appreciate the fact that the sports betting room with all its monitors and perks is just a short walking distance from the poker room. And there are several restaurants, including one that features Mexican food, that are next to the the sports betting.
The Orleans has some excellent lounge shows that feature the Big Band sound for your listening pleasure and dancing. And if you decide to stay at the resort hotel, the swimming pool is large, heated and a perfect spot to enjoy that pure Nevada sunshine. Enjoy yourself and good gambling.