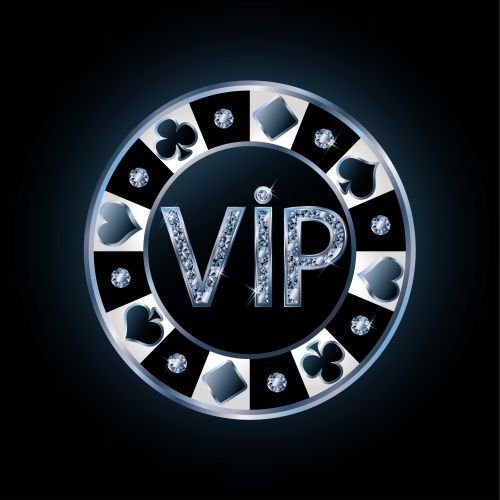 You never know who you are going to meet when you visit a place where the world comes to gamble.
Picture this. I am walking across a tramway over the famed Las Vegas Strip in Las Vegas, NV. It's midnight and the city is alive with people, traffic, and neon lights. An attractive woman is taking a photo of two older women who turn out to be her mother and grandmother.
Being a gentleman, I wait until she snaps the shops. Then I offer to take a photo of the three of them together so they can have something for the family album.
'That would be wonderful,' the slim beauty says, smiling. She hands me the camera and steps between the two women and I take shot after shot.
When I am finished, the grandmother says, 'May I ask who you are?'
I give her my name and add that I worked for People Magazine as a writer.
'Then you must know my granddaughter,' she says, pointing to the girl. 'She's Nicki Minaji.'
If the catwalk had not been beneath my feet, I would have fallen to the street below. You never know who you are going to meet when you are in a city famous for its casinos.
I once played poker at Binion's Horseshoe in downtown Las Vegas and met a tall brown-skinned gentleman in a brown suit who turned out to own a 50,000 acre ranch near Hilo, HI. He graciously invited me to his ranch and i promised him that someday I would get there. It hasn't happened yet, but it will. I hope.
If you keep your eyes open when you visit Las Vegas, Reno, Atlantic City or Ft. Lauderdale, which has the Hard Rock Casino, one of my favorites, you may (as I did) run into people who are famous television or movie personalities. Why not? They are the highest paid performers in the world and most celebrities like to gamble. People like Willie Nelson, Hank Williams Jr., the late Redd Fox, or one of the hot new stars that you can see nightly on the tube.
If you decide to have some fun in the sun and go to Florida, you may rub shoulders with Jimmy Buffet or Ziggy Marley, Bob Marley's son. Or try Reno, Costa Rica or St. Maarten. The Dutch side of St. Maarten, known as 'The Friendly Island, ' has hosted actors from 'The Sopranos' and several other hit television shows.
Casinos are not just about gambling. They are also about great food, fabulous beaches, good drinks including non-alcoholic concoctions made of mango, kiwi, banana, strawberry or passion fruit).
Several years ago, I spent a memorable weekend on Paradise Island in the Bahamas. Telly Savalas and Players Club International were hosting a poker tournament. I met Savalas who was a very gracious man, cavorted on the dazzling white sand beaches with island beauties from Puerto Rico, Dominica and St. Kitts, and chased green monkeys through the rain foressts with an island beauty running along trying to keep up with me.
Casinos are life, excitement and action.
While gambling is the force that draws you into a casino, you can have much more. Just be friendly, talk to people, ask questions and you will find adventures you just thought existed in dreams.
On a Windjammer Poker Cruise through the Caribbean, we docked for the day at Isle de Saints, a small tropical island near Grand Cayman. While the other passengers enjoyed a party on the beach, I took a book and wandered beneath tropical coconut palm trees to the French side of the island. There I settled myself beneath a palm tree and started reading 'The Bridges of Madison County.'
Sitting just a few coconut palms away from me was a stunningly attractive woman wearing sunglasses and the bottom part of her bikini. She was also reading a book. Asleep next to her with a newspaper over his face was her husband.
His name was Carlo Ponti.
Her name was Sophia Loren.
I finally laid my book down and spoke to her. She did likewise and spoke to me. She was charming. Her English was delightfully accented. I asked if she was Sophia Loren.
'Oh, no, no,' she said, laughing. 'Everybody misstakes me for her. I am simply a poor school teacher from Rome.'
I pointed to the man sleeping next to her. 'Sure you are, Miss Loren,' I said. 'And I suppose the man with the newspaper on his face is your principal.'
Squealing with delight, she said, 'How did you know? Carlo, wake up. This man is a genius.'
Ponti mumbled something and stayed supine.
Sophia wiped the tears of laughter from her eyes and begged me not to reveal the fact that they were on the island until after they left.
'It is hard being a celebrity,' she said. 'Carlo and I love people, but we also enjoy our privacy. Please respect my wishes.'
'Miss Loren,' I said, 'if you think I would share this moment with anyone else in the world, you are sadly mistaken. Please enjoy your privacy and thank you for this day.' She blew me a kiss. I picked up my book and walked slowly back to the ship.
After we had hoisted anchor and were out at sea, I casually called the captain aside and told him what had happened.
Captain Dave pretended to be outraged.
'You met Sophia Loren and Carlo Ponti and you never told us about it? That, Sir, is an outrage. I should have you flogged.'
Issac, a Jamaican who was his First Mate, smiled and said, 'That would be too good for him. I think we should make him walk the plank.'