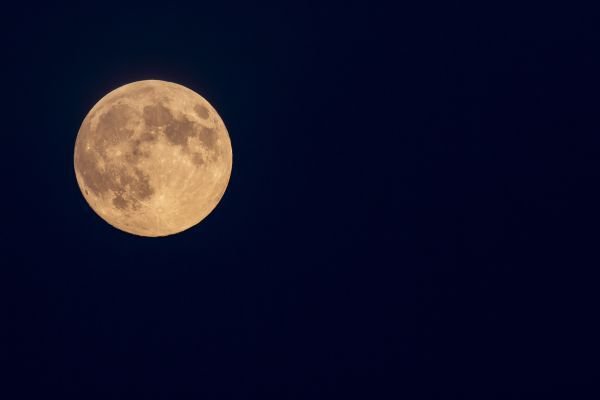 Lightning doesn't strike twice in the same spot. Or does it?
Richard Mendez, a pipe fitter and a military veteran, is hoping it will hit him again. Here is his incredible true story.
A native of Glendale, NY -- that's just outside Queens -- Mendez seemed to have everything going for himself when he moved to Phoenix, AZ. in 1995 and met an attractive redhead named Laura. Sparks flew, they fell in love and they began a relationship that led to their buying a house. On July 4, 1997, a memorable day in their lives, Laura had twins. It seemed as though Richard and Laura were on a roll.
Two months later, his employer said he was sorry but he didn't have any work for him because an expected contract did not materialize and Mendez was laid off.
'I was left with a mortgage that had to be paid, a wife and two infants to feed, and the job prospects were bad,' he said. 'I felt pretty devastated. I'd go to the union hall on a daily basis, where they would parcel out up to a dozen jobs, but they all seemed to go to somebody else. There were 150 other pipefitters who were looking for work and I was the one on the bottom of the barrel.'
Being German and Hungarian with a touch of Irish, Richard is not a quitter. He served honorably in the U.S. Army during the Vietnam Conflict and had the same determination to be a good soldier as he had to be a good father and husband. But in this case, the odds were definitely stacked against him and he found himself fighting for survival.
He was forced to sign up for unemployment benefits. They were not enough to take care of his family and the bills mounted. Within a relatively short period of time, he found himself two car payments behind. His checking account had just enough funds to make one more house payment. He was desperate.
On March 17, 1998, he went to the union hall to see if any work was available. There were no jobs. A friend and he decided to drive around the streets of Phoenix and share their miseries.
Phoenix is a sprawled out metropolis in the desert, an oasis surrounded by Indian reservations and casinos. Numb with worry, Richard brightened up when they were tooling down the Interstate and saw a large billboard advertising the Gila River Casino just southwest of Phoenix.
'Why don't we go there and try our luck?,' Mentz suggested. 'We don't have much else left to lose.'
His friend agreed and they drove into the casino parking lot. His wallet contained just over $40.
Richard isn't a gambler. His hobbies were writing, going to yard sales and watching golf tournaments on television. Inside the air-conditioned casino, he walked around the casino and found a slot machine that had three seats and no players. The slot was Quartermania and its limit was two quarters. He sat down, took out his wallet and quickly lost $20.
He shrugged and removed a photo of his twins.
'I placed it on the machine for luck. Lord knows I sure needed it, and I put my last $20 bill into the slot.'
This time Richard was luckier. He ran the $20 up into $200. Feeling a little better, he started to get up to take his winnings home. But first he decided to try a couple more spins just to see what would happen. He inserted two coins into the machine and when the reels stopped, his world had changed.
'The machine went bananas,' he said. 'Lights and a loud buzzer nearly deafened him.'
'I was excited, of course,' he said. ' I thought I had won the main jackpot which was $4,800. It absolutely thrilled.'
One of the floor walkers hurried up to him and offered his congratulations. I asked him if I would get my $5,000 by check or by cash.
The floor walker, who was a female, smiled.
'Honey, you didn't win $5,000,' she said. You just hit the really big one -- and that pays around $400,000!.'
You would think that after winning a jackpot of that size, the unemployment pipe fitter would be on easy street and his problems would vanish, at least for a while. Wrong.
'The casino would not give me a lump sum payment,' he said. 'They offered me an annual payment of under $20,000 a year for 30 years. For a guy without a job, that didn't sound half bad. But the money went to Laura's head and she started spending more than I had won. She spent a lot of the money in a six-month period. We eventually split and she took the twins. She did me wrong, but I guess that's life.'
Today Richard is living with a friend in Phoenix. His money is long because of actions by the Arizona Division of Child Support and the large chunk the Department of Revenue seized from his winnings.
'When you win a jackpot like that, it isn't really your money,' he said. 'You need to split it with the federal government getting about half and the State of Arizona getting its chunk of flesh. If any of your members ever hit it big, whether it's a jackpot or a tournament, get a good investments counselor. I had a good investments counselor, but when 9-1-1 struck, my investments took a 75 percent hit and I was left holding the bag.'
Arizona is famous for its dust storms and mirages when the temperatures soar. Now if only a good storm would roll in from the desert, maybe another lightning bolt would strike and this decent guy would find himself once more in the chips. Hey, it happened once and it might happen again.