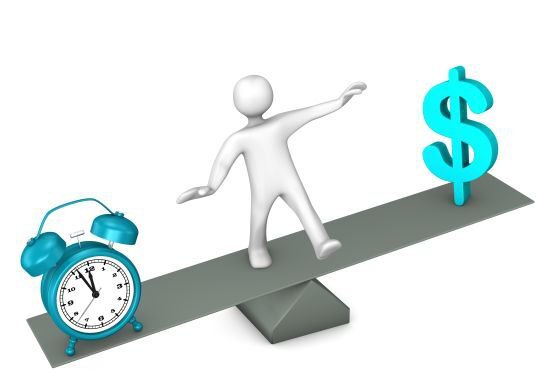 Every gambler goes on tilt at one time or another. Like sunrise and sunset, it is inevitable.
Going on tilt is not necessarily a bad thing unless it lasts and you cannot get rid of it. When I speak of tilt, I am talking about an inability to win no matter what you do.
While professional gamblers and even psychiatrists may disagree on what causes tilt or what to do about it, let me offer a few thoughts to you after more than 40 years of tilting with windmills or facing dragons while armed only with a lance and a shield.
Tilt is like burnout. People who love their work, whether they be journalists, doctors, lawyers, commercial airline pilots, police officers or even members of the clergy, all suffer from it from time to time. As my friend, Bernie, who is a heart physician, told me recently, 'It goes with the territory.'
Now to me, there are fewer things more satisfying to the soul than sitting down at a friendly poker game and playing for meaningful stakes. Notice, I said 'meaningful.' If the game is too small for your taste, you probably won't play well. You will also probably lose a lot more money than the game is worth as you try to dominate the other players who are simply there to enjoy the social aspects of the contest within their limited budget for gambling. I once lost $300 in a $3-6 limit TexasHold'em game. Nobody should lose that much playing at such low stakes.
Why do people go on tilt? Here are a few reasons that you should consider.
BEING TOO TIRED TO PLAY.
Vince Lombardi, late coach of the Green Bay Packers, had a rule that he strictly enforced over his players. Jerry Kramer, Bart Star, Paul Hornung and the other powerful talented men who won for Lombardi knew they had to be in their beds under an early curfew the night before a game. If they failed to make bedcheck, there was hell to pay. Lombardi was a no-nonsense taskmaster who sternly told his players, 'Fatigue makes cowards of us all.' This is as true for professional football as it is for a gambler, who must keep his wits sharp at all times.
In my younger years, I thought I was indestructable. My daughter would probably tell you I feel and sometimes act the same way today, even though I think I have mellowed with age. But when I was a reporter for the Los Angeles Herald-Examiner and would head for Gardena, Lake Elsinore, CA. or Las Vegas for a weekend of poker, blackjack or playing the horses, I had no plans for sleeping. There were times I would fall asleep at the poker or 21 table and the dealer had to shake me awake to make a bet. It was usually during those martathon sessions that I suffered my biggest losses. If you gamble when you are weary, you will probably go on tilt and lose.
DRINKING TOO MUCH ALCOHOL.
Bill Smith, who was one of the early winners of the World Series of Poker after Benny Binion started the classic tournament at Binion's Horseshoe in downtown Las Vegas, loved to drink. He not only loved his Budweister Beer, he enjoyed drinking while gambling. A couple of beers made Bill almost invincible at the poker table, but Smith never stopped at just a couple. He would go over the top and begin to make mistakes that only too much alcohol could cause. He was a wonderful talent when it came to winning at cards, but he self-destructed because of his drinking.
I have known quite a few Las Vegas players who have gone on serious tilt because of alcohol or the delusional powers they think they have due to drugs. For years, I was one of those players. Like Bill Smith, I could handle a couple of drinks and even play better when I was drinking -- up to a point. But when I passed that point, it was like somebody had removed a barricade that kept me and my car from plunging into a raging river. If you are out for a social good time, be my guest. Drink or smoke anything you please. But if you are in a serious game or a tournament, stick to something that does not alter your mood.
BEING UPSET OR ANGRY.
You should never play poker or gamble when you are in an angry mood. It won't help you win.
A gambler's mind functions on a very high level. It operates like a jet engine powering a commercial jetliner through the stratosphere. If you overload that mind with other issues -- an argument with a loved one or a friend -- your brain loses its ability to concentrate. That is when tilt can cause you to make major errors in judgement, regardless of the game you are playing. My advice: settle the issue before you walk out the door. If you don't, your opponents will love your condition and will seize on the opportunity to take advantage of it.
Finally, a quiet disposition, a sense of humor, and a good feeling about life will do wonders in helping keep you from going on tilt. Not only is it good for your own health and physical well-being, it will do wonders for your bankroll. Good luck and good gambling.