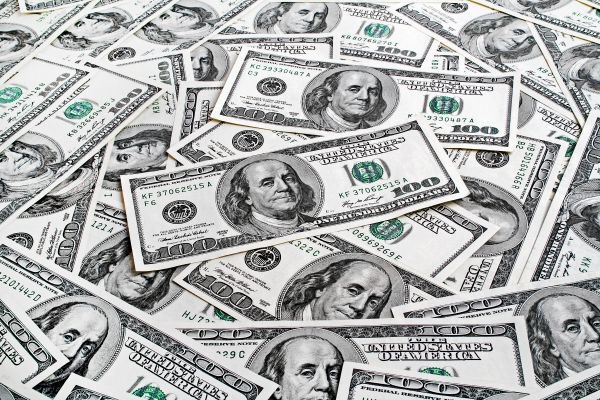 How would you like to earn $1,000 a night for every evening you play at your favorite casino?
While this is by no means simple - if it was that easy, everyone would be doing it - it can be accomplished through the use of three tools that nearly everyone has at his or her disposal.
Those tools are discipline, knowledge and motivation.
There are other weapons, of course, that you can load into your arsenal before you enter the casino of your choice on a hoped-for thousand dollar night. Trust me. I will include them in this column before you reach '30,' the official sign-off that signifies a newspaperman has reached the end of his story.
But first let me share a true story about a friend of mine who is one of the most successful gamblers the world has ever produced.
I have written about Doyle 'Texas Dolly' Brunson in previous columns for Latest Casino Bonuses and LatestPokerBonuses.com. Brunson is a native Texan who was forced to give up a promising career as an NBA basketball player or an Olympic mile runner after a pile of sheetrock he was unloading shifted and crushed his right leg.
It was a bummer of immense proportions, but Doyle, a student at Hardin-Simmons University, refused to throw in the towel. He knew he was an above-average poker player and decided to turn his lemon into lemonade. He began playing poker games for cash in small towns in Texas and New Mexico, where ranchers and cowboys loved poker.
After marrying his childhood sweetheart, Brunson tired of being busted by police and armed robbers who occasionally busted into their games. He and his bride moved to Las Vegas where poker was legal and a lot safer.
One morning he found a knot on his neck. It turned out to be cancer, or at least what his physicians believed was cancer. His doctors claimed the tumors were so widespread they could do nothing for him and that he would be dead within six months.
They scheduled him for major surgery. But when the surgeons made their incisions, they were stunned to find no trace of the cancer. It had vanished. They sewed Doyle back up, declared a miracle had just happened, mumbled their apologies and no doubt prayed a medical malpractice suit was not in their future.
Given a new lease on life, Doyle was so overjoyed that he tackled his newfound profession with such enthusiasm that he went on a tear and won 54 straight sessions at the poker tables. That's right -- I said 54. And not one of them was for less than $1,000!
According to Doyle, which was the title of one of the columns he later wrote for a gambling magazine, he won enough money during those sessions to cover all his medical expenses and to pay for his growing family's living expenses for the next two years.
Brunson's tools for his incredible winning streak could be argued by gambling experts from now until the rooster crows. But I believe they can be summed up by the three words I used at the beginning of this article -- discipline, knowledge, and motivation.
First, discipline. You cannot win consistently at any gambling game that involves skill if you lack discipline. This is tied into having a positive mental attitude, to be at peace with your loved ones and strangers, and to feel generally good about life and its promises. And certainly if anyone had the right to feel good about life after beating a death sentence, it was Doyle Brunson.
Discipline also means taking the gamble out of gambling. You cannot push your luck or try to manipulate or change the cards. As the old saying goes, you can't make a 'silk purse out of a pig's ear.' You need to play the cards as they are dealt and accept the consequences, be they good or bad.
The second factor that enters having a winning $1,000 night is knowledge. You must know the game you are playing. This requires you to have a good knowledge of the odds against your success.
If the game is backjack, there is a built-in House advantage against you that must be overcome before you can take any money home. Ed Thorpe, the University of Southern California math professor who invented a system for winning at blackjack or 21, developed a strategy for splitting pairs, doubling down and increasing his bets that was so powerful it forced casinos to change their rules. Today it is a rare casino that deals blackjack from a single deck. That policy change was caused by Thorpe and his best-selling book, 'Beat The Dealer.'
Whether your game of choice is horses, dice, baccarat, poker or even the slots, you must know the rules and the odds against you. Forearmed with this knowledge, you can improve your game and give you a chance to achieve your goal of a $1,000 night.
The third tool is motivation. I include inspiration as part of motivation. Both have certainly inspired me to enjoy many $1,000 nights at casinos in Las Vegas, Phoenix, Albuquerque, Tucson, Gardena, CA., the Caribbean and other places where gambling is legal.
You want to take your wife, husband or significant other on a Hawaiian cruise. That's motivation.
You are interested in starting a trust fund for a grandchild or a stranger you met and feel deserves a second chance in life -- perhaps a college education. That's motivation.
You want to help your church or fraternal organization build a youth center or a building to help the elderly. Motivation.
Tonight I am going to one of my favorite casinos to have a $1,000 night. I have already programmed myself to win that $1,000. I even know how I am going to spend it. I am taking with me the tools of discipline, knowledge and motivation.
Let the games begin.