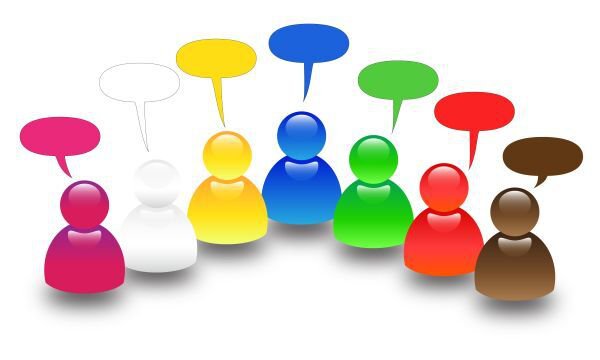 All writers appreciate good readers, and I am certainly no exception to that rule.
If you have ever appeared on television for any reason, you know how intimidating that camera can be when it focuses in on you. Suddenly you realize that many people, hundreds of thousands, perhaps even millions, are looking at you and listening to every word you say.
Having been on TV news shows and public forums in the past, I realize how intimidating this can be. You find yourself wondering how your message is being accepted. You wonder if the people out there in television's vast wasteland agree, disagree, like or don't like you. And believe me, those worries are real, even to the professionals who make a living out of being on the tube.
Serving as Content Guru of LatestCasinoBonuses and LatestPokerBonuses.com has been both an exciting and humbling experience for me.
Joshua Chan's network extends to the far corners of the earth. By using the power of the Internet, he reaches land-based and Internet casinos
The stories, bonuses and data supplied by our websites can be invaluable in helping you improve your odds of winning at any game a casino offers.
Being a former staff writer for gambling magazines like Card Player and Gambling Times, I am naturally interested in how my readers react to my articles. I am especially intrigued by their comments and read every word they write, whether their comment is positive or negative.
Jade is a good example of a critic whose words mean a lot to me.
She is a regular follower of LatestCasinoBonuses.com and her insight into the making of a gambler never ceases to amaze me. Sometimes I think her comments are even more incisive and revealing than my columns.
People who gamble are connected to one another in many ways. I call it the silver or gold umbilical cord that links our minds, hearts and emotions with one another. That is why I can never get upset with someone who outdraws me at a poker table, or who bets a winning 10-1 longshot at the race track while my 9/5 favorite runs out of the money.
He is me, I am him. We're all in this game together whether for profit, loss or glory.
I don't know anything about Jade or Antonio from Argentina, or one of the other members of our international network who sign themselves off with those interesting Internet nicknames that tickle the imagination except what they tell me. I don't know their ages, where they live, their hobbies or anything personal.
Several readers on this site have shared their experiences with me in a meaningful way that has helped me write stories that can benefit other readers. For that, i am thankful and take my hat off to them.
They are sharing with me the spirit of adventure and discovery that gamblers have always shared, whether their name is Mario Puzo, Frank Sinatra, Telly Savalas or Leo Tolstoy. And that, dear reader, is sufficient for me. Keep those comments coming in. I care.