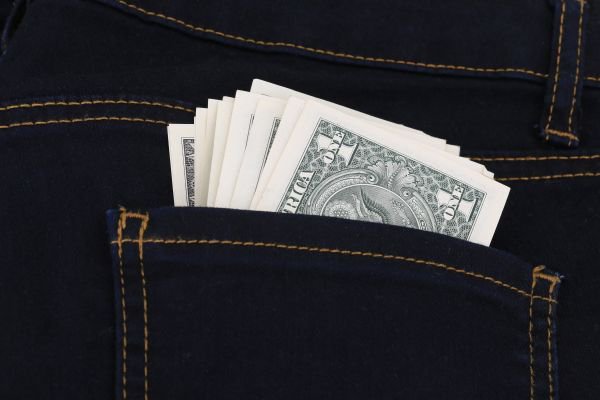 When Nevada produced Benny Binion and Pappy Smith, it threw away the mold.
Steve Wynn, Donald Trump, Howard Hughes and Bugsy Siegel all made their mark as casino moguls. Their sky-high enterprises earned billions of dollars, hired thousands of employees, and featured some of the world's top entertainers. But when it came down to giving a sucker an even break, as comedian W.C. Fields phrased one of his books, you had a hard time matching the accomplishments of Binion and Smith.
While Benny's club the Horseshoe was located in downtown Las Vegas on Fremont Street just a couple of blocks from the famous strip, and Pappy ran Harold's Club on Virginia Street in Reno, the men had much more in common than met the eye.
They were shrewd gamblers who knew the odds on any game they showcased in their glittering casinos. But unlike many of the other casino owners who operated their establishments to take as much money from the public as they could, Benny and Pappy followed an ancient Greek motto that translated to 'something for something.'
I first gambled at Binion's Horseshoe in the 1960s. I was living and working for a newspaper in Phoenix, and loved making that four hour drive from the Valley of the Sun to the city that never sleeps. While my Impala convertible could cover the journey in four hours, it could stretch into five if I made my usual stop at an all-night diner in Wikieup where the waitresses were cute and sometimes available for a little romance.
Unlike the 'suits' like Wynn and Trump, Benny and his son, Jack Binion, enjoyed mixing with the people who frequented the place. Pappy Smith and his sons, Harold Jr. and Raymond, did the same.
They genuinely enjoyed rubbing elbows with the players. It didn't matter if you were a $2 bettor or a high roller, Benny, Jack, Pappy and Harold Jr. would exchange a friendly word or a joke with you. If you hit a jackpot, they loved it. They would have their photos taken with you as you received your cash.
I think Benny enjoyed giving money away almost as much as he liked counting his profits at the end of the day. How else could you explain a friend of mine from England hitting two $1,600 jackpots on a dollar machine within four hours of each other? Jill was thrilled and the money covered our expenses for the week-long trip from Bonita Springs, FL.
Benny and Pappy had something else in common that you just don't see these days in the Indian-owned casinos. They never let a player leave their places totally broke.
I remember one night when a school teacher and his wife from Phoenix approached Benny. Shamefacedly, the young teacher admitted he had overspent their budget and they didn't have enough money left to pay for gasoline to get them back to Phoenix.
'Shucks, Son,' said Benny in his soft Texas twang. 'That ain't a problem. Why don't you and your pretty wife go downstairs and have a steak dinner on me? I'll rustle up some money to get you back to Phoenix. Just remember that Binion's is the place where you get a good gamble.' He winked. 'And next time, Son, watch your money more carefully.'
Sorry, folks. The people who operate those Indian casinos like Downstream, Indigo Sky, Talking Stick and some of the others just don't think the way Benny and Pappy Smith did.
Pappy followed a similar policy at Harold's Club, a legendary casino that was sold to Howard Hughes after Pappy died of cancer at the age of 80. If you came to him with a straight story that you had lost your money in his casino, and he could verify it with his dealers, you walked out of Harold's Club with your stomach full and money in your pocket.
While I never had the pleasure of meeting Pappy Smith, I have talked to some of his former players. They had nothing but kind words to say about the former Yankee carnival operator who was born in Vermont and who operated a carnival in Long Beach, CA. before moving to Reno and building Harold's Club.
'Old Pappy would go around the casino and stop at a blackjack table,' said one old timer. 'He'd greet the players and then for the next few minutes, why he'd have the dealers turn up their hole cards so the blackjack players could see what they had to beat.'
'Can you imagine that? He just gave free money to the payers. He was one of the straightest shooters when it came to operating a casino than I ever met. God rest his soul. Pappy Smith was one of a kind.'
And so was Benny Binion. May both of them rest in peace. They might bust you, but you never left their establishment broke.