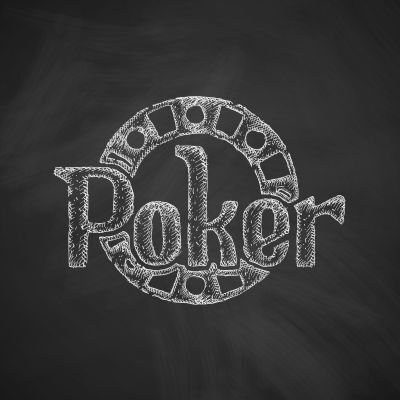 I have a poker-playing friend named Adriana. She is attractive, single, works in a bank and loves to play $3-6 limit poker at one of the casinos ringing the Phoenix area.
Notice I said $3-6. Not $4-8 or $5-10. And heaven forbid that anyone would suggest she play in a limit game with a kill. While that could double her winnings, it could also increase her losses. Adriana earns a good salary as assistant manager of her bank, but she hates to lose and would never think of risking more than one or two $30 buy-ins at her regular limit game.
I am a provocateur. I said mildly, 'Why not play in a poker tournament, Adriana? it only costs $60 or $100. For your buy-in, you'll receive 10,000 chips. That can surely give you a much better chance of winning than just $30 or $40.'
Although my friend found the prospect intriguing -- she hadn't realized she would start with 10,000 chips in a poker tournament -- she is still reluctant to try her luck in a tournament. But it's something I think all people who enjoy playing poker should consider.
I played my first poker tournament in Lake Elsinore, CA. more years ago than I care to remember. The game was five-card lowball with a joker. The buy-in as I recall was $30 with a $5 add-on that went to tip the dealers.
The difference between a cash game and a poker tournament is electrical.
As the blinds and antes increased, I felt like I had plugged myself into a light socket. If you have never competed in a tournament, I am sure you will have no concept on the excitement that such an event can create in the players. Suffice it to say that when we came to the break, I was drained emotionally and physically -- but I craved more.
I made the final table, much to my amazement as well as the amazement of Nick Notos, owner of the Sahara Dunes Casino and Card Room. He just shook his head in disbelief. I finished second to an attractive Beverly Hills woman who owned a boutique on one of the most fashionable boulevards in California. That night we celebrated with a bottle of champagne next to the swimming pool as Lake Elsinore shimmered in the distance and the pure desert air tickled our senses.
Aside from the fact that my tournament victory gave me enough funds to treat my then wife and her parents to a Hawaiian vacation, the experience hooked me on tournaments. Since that day, I have played in hundreds of poker tournaments in the Caribbean, Costa Rica, the Philippines and the United States. While I have generally finished out of the money I have made the final table in approximately 10 percent of the tournaments and I can assure you the experience has been worthwhile.
If a tournament is well structured with a reasonable buy-in, you have the best of all worlds going for you. Your buy-in assures you that your losses are limited to what it costs you to enter the competition. Payoffs are structured according to the number of players who enter, with 10 percent of the entrants finishing in the money. The winner can be paid anything from 40 to 50 percent of the total prize pool.
When I first began playing in tournaments in California and Nevada, the buy-ins were small, generally ranging from $10 to $35. Players generally received 4100 in chips. If they got knocked out during the first hour, they could make re-buys with a final add-on.
The re-buys, of course, added to the prize pool. In one memorable tournament at the Union Plaza, I remember that I invested in a total of 10 re-buys. It cost me over $100, but I won the tournament and pocketed $1,200, which says something for persistence and determination.
Most of the tournaments being staged today do not permit re-buys or add-ons. While some are structured different, for your buy-in you receive a certain number of chips and a good luck from the sponsor. After that, it's up to you.
I believe all poker players should enter at least one tournament. The excitement alone is well worth your investment. And if you are lucky enough to make the final tabe, you'll say to yourself, 'Where has this been all my life?' Good luck. If you do compete in a tournament because of this column, make those 10,000 chips work for you. Send me an email about your experiences, whether you win or lose. This is your gambling website and we care.