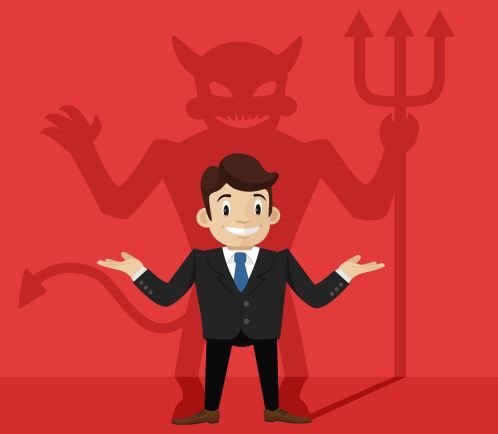 When I lived in Lake Elsinore, CA., I had a great little sports car with a bumper sticker that read, 'Never Drive Faster Than Your Angels Can Fly.'
I found the bumper sticker in a used book store owned by an elderly Jewish man who regaled and sometimes horrified me with his tales of growing up in Russia. He was an avid reader of the Classics and provided me with a keen insight into real literature -- books by Leo Tolstoy, Charles Dickens and other authors whose experiences with life created stories that will never die.
'In Russia, I went to places where angels would fear to tread,' he said in a heavily accented voice. 'There are stories I would share with nobody except God, and maybe even He would not want to hear them.'
Twenty -- or is it 30? -- years later I find myself with a much greater understanding of what my friend Peter was talking about.
Today's crop of gamblers are young, aggressive, intelligent and feel they are invincible. They have big bankrolls, deep pockets and gonads of re-enforced steel. Their success and bravado run so deep, they feel nobody can beat them.
Well, I am a former rodeo cowboy. We went around boasting to the pretty girls in Phoenix, Tucson, Albuquerque and small towns in Texas and New Mexico that there wasn't a saddle bronco around that could throw us. HAH! I swallowed that line when Meano, an appropriately-named green broke horse from Mexico decided to teach me a lesson.
A bunch of cowboys were fooling around, drinking beer and sweet-talking the attractive barrel racers at a corral called Bud Brown's Barn when I over-stepped my limited abilities as a bronc rider. I told Bud to saddle the runty brown bucker he had just purchased for $200 from a one-eyed Mexican with a gold tooth and a sly grin.
'Let's see what he can do, Bud,' I said, finishing my Coors and bending the can before I tossed it into a trash heap.
I saw.
That horse was so skinny, its ribs were showing. But gawd, how it could buck. It threw me so high in the Arizona sky that Bud later told me he feared I would never come down.
Chewing on a toothpick, the barrel-chested horse owner said,' Hell, son, you looked like you had gone celestial.' From that point on, I was known to Bud and his friends as 'The Celestial Cowboy.' I landed on my right arm, broke it next to the elbow and decided to give up my weekend hobby of riding broncs.
Gamblers run into a similar problem when they gamble at games they should avoid or even play in casinos that keep beating them up like they're a tin drum.
Almost every gambler, including the pros, have a leak. They can be a big winner at their money game, say poker or blackjack, but lose it all back at a game they shouldn't play like sports betting, horses, baccarat or roulette.
One of my Las Vegas friends who had amassed a fortune playing poker at two casinos -- one on the Strip and one in downtown Glitter Gulch -- swore
He would never darken the door of a Strip casino which I will not name. First, although it has a past reputation of having Mob ties, I personally could not prove it and I won't be a party to bad-mouthing anyone or anything until I know it to be true.
But my friend said, 'Every time I went into that place, I felt like I was entering Satan's castle. Even the smiles of the dealers and cocktail waitresses looked sinister. I shudder just thinking about it. No Sir, you'll never catch me in that place again, dead or alive!'
You'd think with all this knowledge, I could avoid such pitfalls. Alas, such is not always the case. Just like a father tells his child, 'Do as I say, not as I do,' I entered an Arizona casino operated by a friendly Indian tribe (remember, those 'friendly' Indians scalped Custer and his men at the battle of the Little Big Horn) the other day. In five hours, I managed to wipe out most of the profits I had made at another casino that is much more to my liking.
'Never Drive Faster Than Your Angels Can Fly' and never play in a casino or at a gambling game that has done you dirty. Your bankroll will be healthier and it just may save your carcass from being eaten by a buzzard.