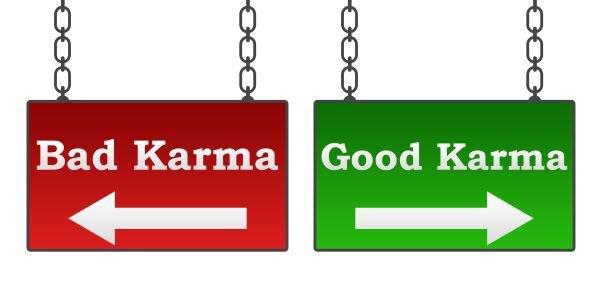 Tom Fulbright was a small town attorney who lived in Florence, AZ., a community 30 miles south of Phoenix. His law practice consisted of defending clients against drunk driving and disorderly conduct charges, or drawing up wills or contracts. He handled a murder case or two and toward the twilight of his career wrote a wonderfully humorous and insightful book called 'Cow Country Counselor' which, in my mind, is a classic.
Back in the 1940s when Fulbright practiced law, the towns south of Phoenix were mostly made up of farm workers. They would come from south of the border to labor in citrus and cotton fields. Ranchers and farmers who hired them would provide housing and the local business owners would see to their needs.
Gambling establishments were wide open in Florence, Eloy, Casa Grande and Sacaton, where hundreds of Blackfoot Indians lived on a reservation. Once a reporter from the Arizona Republic in Phoenix visited Florence to write a story about the community's progress. He interviewed the mayor, and the following exchange took place.
REPORTER: 'You have a very nice town here, Mr. Mayor. Not much crime, friendly people, good water and clean air. What is your prognosis for the future of Florence, Eloy and this entire area?'
MAYOR: (thoughtfully) 'Well, Son, you got that pretty right. We do have a nice community. 'Course, it would be a whole lot nicer if we could shoot about half of the sons-a-bitches that live here.'
Fulbright, in his delightful Southwestern sense of humor, made that observation about Florence. He failed to say whether the reporter used the mayor's quote in its entirety. But when you come to think of it, that quote would probably work well in many of the gambling casinos that cater to the public.
Let's face it. There are some pretty rough individuals who frequent a gambling casino. I've known some of them. During my 40 years of playing poker, trying my luck at blackjack, and handicapping horses, I have come across many Hopis, hopheads, lost weekenders and people who should be wearing ankle bracelets instead of sitting at a green-felt table with their back against the wall.
While some of their behavior is excusable -- it isn't easy being friendly when you're on a lengthy losing streak and the rent or car payment is due -- some of the players, like the mayor of Florence suggested, should probably be lined up against the wall and....well, I'm sure you get the picture.
Now I understand human nature pretty well. And being Italian and Yugoslavian, I know about tempers. People have them, some worse than others. I have had my share of blowups in a casino setting and I am ashamed of some of the things I have said or thought about poker players I didn't even know after they beat me out of a big pot that should have been mine.
But does it really help to be mean-spirited when you're gambling? Wouldn't good karma go a lot farther in helping you win by maintaining a more positive frame of mind? I think so, and here's way.
A raging bull charges into a China closet or a restaurant and people run for cover. The bull sees red and destroys everything in sight. It isn't a pretty thing to see.
That, unfortunately, is exactly what can happen at a poker, blackjack or dice table when a person loses control. An individual who has set his maximum losses at a certain figure exceeds that amount. He delivers a scathing look at the person who beat him out of that pot, makes a bee-line to the nearest ATM machine, and returns with murder on his mind. From that point on, he plays, not to win, but to make that individual pay for what he did.
That kind of gambling spirit is neither smart nor productive and it won't help you win.
The next time you visit a casino, here's a bit of advice. When you valet park your car, joke with the attendant. Tell him to 'keep it under 80' and even tip him in advance.
Inside the casino, smile at everybody as you find your way through the crowd to your favorite poker or blackjack table. You might even stop at a friendly-looking slot machine and invest a coupe of dollars, just for luck. If you win and pass one of those hard-working casino employees carrying a mop, broom or dust cloth, bow, wink and slip her a dollar.
That is how to build a winning karma. Let the games begin.