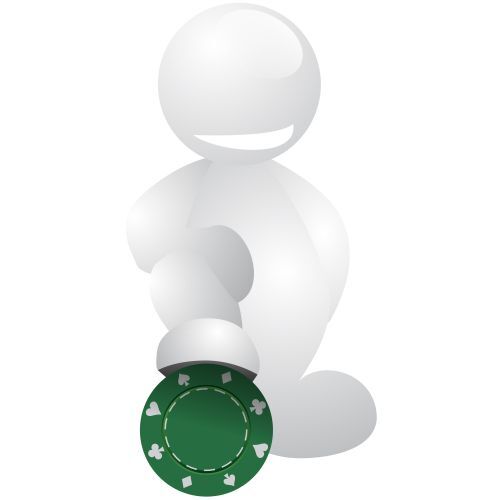 One of the best lessons I learned about gambling was taught to me by my daughter when she was six years old.
Rossana was a precocious youngster who was fascinated by every aspect of life. She knew, for example, that Daddy would usually be late on Friday nights. That was the evening the American Legion Post to which I belonged held its weekly poker game.
I would usually get home around midnight. Since the kids didn't have school the next day, they would often be waiting up for me, eager to know what I had done that day and ready to hear my endless supply of sometimes made-up stories.
Then one day Rossana and my son, Dale, who was four years her senior, asked me to teach them how to play poker. Naturally my then wife frowned on the request. But being the liberal-minded parent I was becoming, I complied with their request.
We spent the next couple of Saturday mornings in my den. There I would trot out a jar of pennies and pass them around as a means of keeping score. I taught them the value of cards, what constituted a good hand, and how to bluff. I also warned them about the pitfalls of gambling, and made sure they did their homework before Monday morning and school came around.
About a month after I gave them their poker lessons, I was working on a story in my den. The kids were in the living room paying poker. They had each taken 25 pennies for score-keeping and the following dialogue took place;
DALE: (smugly after getting his cards) I RAISE.
ROSSANA: (uncertainly) I CALL, I GUESS.
She turned over a pair of deuces. Dale threw his cards away in disgust.
'How could you call me with a pair of twos? That's the lowest pair in the deck, idiot.'
ROSSANA; (sweetly as she raked in the pennies) HOW COULD YOU BET WITH NOTHING, IDIOT?
How, indeed, can poker players bet when all they hold is a busted flush or broken straight? And yet they do it all the time.
Sometimes it pays to be an idiot. Chris Moneymaker was a strict amateur from Tennessee when he parlayed a small on-line investment into winning the World Series of Poker. His legendary poker career is what legends are made of.
Today Moneymaker is following his unique name by earning money on the international poker circuit. He is a sample proof that you don't have to be a professional in order to enjoy and profit from the world's most popular card game.
Amateurs don't only do well in poker, they have proven themselves at many other gambling games, including horse racing and craps.
During my early career as a journalist, I often went to Turf Paradise Race Track in Phoenix, AZ. to bet on the thoroughbreds. I was dating a redhead whose younger sister, Linda, was a barrel racer who competed regularly at a riding arena in Chandler that was operated by a former Miss Rodeo USA.
Linda knew horses and it amused her that I would spend so much time poring over the Daily Racing Form in order to make my selections. Her method of picking a horse was simple: she would watch the horses walk up to the starting gate and bet on the one that had the best appearance and looked like it was ready to run.
Her system made me smile. I would try to argue her out of her choice as I put my big bet on the nose of the horse I thought was going to win. Linda never bet more than $2 -- she worked at a Dairy Queen and watched her money very carefully.
Her horses almost always outperformed mine.
My third example of how amateurs can outperform the supposed professionals occurred one night at a dice table at The Orleans Casino and Resort in Las Vegas. I was taking a break from a poker game and decided to try my luck at craps.
Two attractive flight attendants from American Airlines were in line ahead of me. One admitted this was their first trip to Las Vegas.
'We're from San Francisco,' she cheerfully said, 'and we don't know anything about gambling.'
I smiled indulgently and kept my money in my pocket as one of the flight attendants picked up the dice, shook them and rolled a seven.
For the next 37 minutes, they held the dice and rolled sevens, 11s and point after point. I did not win a dime on their incredible roll. When they finally ended their run and collected their winnings, it was my turn.
I quickly crapped out and went back to the poker table.
It's sure fun being an amateur, isn't it?