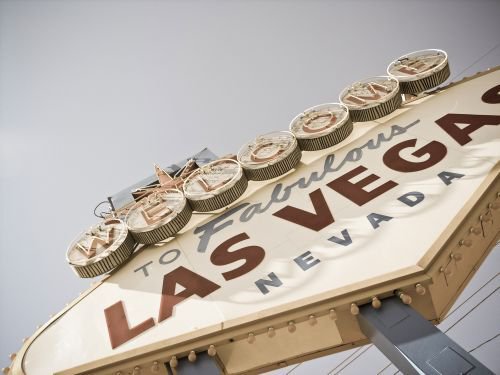 Remember Rose Marie?
She was the frumpy funny blond on the Dick Van Dyke Show that was so popular a few years back. Her wise-talking antics served as a perfect backdrop for Van Dyke's funny and sometimes dumb observations about life.
She gave me a terrific interview a couple of decades ago when I was a staff writer with the Phoenix Gazette in Phoenix, AZ. Rosemarie was traveling with a group called Four Girls Four that included some of the legendary vocalists of our time --- Rosemary Clooney, Helen O'Connell and Margaret Whiting.
All four women were celebrity show-stoppers in Las Vegas, Atlantic City, Reno and wherever else they performed. Each had something special to offer the public that would motivate people to pay top dollar to spend an evening with them. Clooney singing 'Come-Ona-My House,' Helen O'Connell mesmerizing the crowd with 'Tangerine' and Whiting emoting the kind of romantic ballads that have lost their popularity in today's world.
And then there was Rose Marie. Here are a few excerpts of the interview she gave me that I published in magazine and newspaper articles.
'I wasn't always fat, frumpy and fifty,' she said, laughing, as we sipped coffee in the Phoenix resort where she was staying. 'When I began my career, I was a cute singer that the guys would really look at.'
'I opened with the Xavier Cugat Orchestra at the Flamingo in Las Vegas. That was the casino Benjamin Siegel built for the Mob. Nobody ever called him Bugsy, by the way. If you called him Bugsy, you could be in deep trouble.'
'Anyhow, there I was for the opening of this brand new casino. It was incredible. I was in my 20s, nervous as a cat. As I walked past a table where Siegel was sitting with four of his associates, he called me over.'
The show was scheduled to start in four hours and I was on my way to the final rehearsal. Siegel said, 'You look nervous, Kid. Relax. It'll be fine. Here go play a little baccarat.' He tossed me a wad of cash.
'The bankroll contained $10,000!.'
I just smiled, shrugged and said, 'I'll be back.' Well, I was so scared of losing Bugsy Siegel's cash that I played just three hands before returning to his table and handing the money back to him. I apologized and thanked him, adding, 'I really have to get ready for the show.' He winked and put the money back in his pocket. I had passed his test for honesty, and from that day on, Bugsy was my protector and nobody dared to mess with me.
Rose Marie said she loved Las Vegas during that era.
'When the Mob ran Las Vegas, gambling paid for everything,' she said. 'They treated the public and especially performers like me very well. It was so glamorous -- champagne, caviar, lounge shows, hotel rooms, limos. Everything was free except the gambling. When the corporations took over the city, things changed and it just isn't the same any more.'
How true.
The New Las Vegas is still exciting as I discovered during my recent weekend in Glitter Gulch. But today there are restrictions that never existed during Rose Marie's introduction to Las Vegas.
In the old days, drinks were free. Today while some casinos still offer free drinks to gamblers, many of them have restrictions to assure that only people who are gambling will enjoy those free perks.
Those hotel rooms that once cost a pittance are now pricey. During the week, you can still book a room on-line in many places for under $40. But on weekends, the price of a room skyrockets to three figures depending on the casino and the location. The prices of the shows have also zoomed into the stratosphere.
One casino executive who preferred not to release his name shrugged.
'Today our casino policy is that every department has to pay its own way and make a profit,' he said. 'Otherwise, we phase it out.'
Before our interview ended, Rose Marie shared an experience with me that I will share with you. Although she was under contract to perform with the Cugat orchestra at the Flamingo, Siegel generously allowed her to sing at other casinos after the show ended.
'Bugsy and the Mob wanted you to succeed,' she said. 'There was another casino a short distance away where I was booked to do a midnight show. I remember running across this field in the desert carrying an open bottle of champagne and my shoes beneath that starry night and big Nevada moon. Another girl, a dancer in the chorus, ran with me.'
'We were laughing and shouting at the sky because we were so happy and thrilled to be alive and working in the greatest gambling city in the world. That's something I will remember as long as I live.'