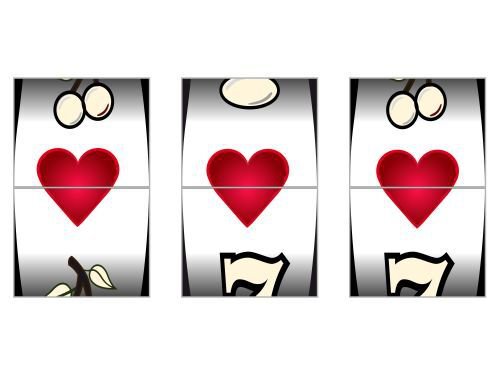 Clark Gable, Matt Damon, Mark Wahlberg, James Garner, Jimmy Cagney, Mel Gibson and many other leading men from Hollywood's Silver Screen have portrayed a multitude of roles during their careers. But none of their leading parts endeared them more to the public than their roles as gamblers.
Who can forget Gable as a Mississippi riverboat gambler, or Garner as Bret Maverick with Gibson as his improbable son with Jody Foster as the girl they both pursued in the movie version of 'Maverick?' They brought all the emotions of of humankind to the screen in ways that will long remain as long as films exist.
Being a bit of a gambler myself as well as a writer of fiction and non-fiction, I thought about these provocative roles. The question arose; Is the romantic gambler fact or fiction? Can romance and gambling co-exist in today's world?
While the jury is still out on this question, let me relate a couple of true stories about gamblers I have known (myself included) and let you be the judge.
When I lived in Las Vegas, I met a cute showgirl at the Tropicana. Pam was a beauty who came from Phoenix. A professional dancer with million-dollar legs, she could turn heads simply by walking into a supermarket.
Being curious, I asked her about her love life.
'Because of my job at the Tropicana, I meet a lot of men,' she said. 'They send notes to me backstage or tip a waiter to slip me an invitation to meet them for a drink. They come from all walks of life, from computer technicians to police officers. One was a multi-millionaire who owned a software company.'
'And?'
Pam giggled. 'And nothing! With most of the guys a girl meets in a casino setting, that bulge in their pocket is their bankroll waiting to be burned. They don't have any time or patience for romance.'
I realize there are some romances in casino settings that do work. Usually these couplings involve two casino employees who have the same interests, like the poker dealer and her husband who works as a pit boss. They work the same hours and can plan their lives around their schedule in order to make the relationship work.
When I lived in the Caribbean, I spent my weekends at the beach. The dazzling white sand beaches in St. Kitts, Nevis and Aruba will take your breath away.
I would seek out a secluded tropical setting with coconut palms and green monkeys frolicking in the trees, usually in the company of an island girl who tolerated my stories about Las Vegas, Reno and Atlantic City.
Sometimes several girls who worked at the casinos or restaurants would accompany me. They would bring along wonderful jerk chicken, plantains, rice and beers, and Ting, a delightful Caribbean drink made from grapefruit. We would spread a blanket beneath a palm tree and the conversation would go something like this.
'Geno, are you a gambler?'
'Well, I guess you could call me that. I'm a poker player which I consider a skill game. But I am more of a writer who enjoys playing poker, than a poker player who likes to write.'
Lisa, an island beauty who worked as a waitress in her mother's restaurant and who modeled part-time, pouted. 'I would never marry a gambler,' she said.
'Why not?'
'Because they lie. Bluffing is a part of poker, right? When a poker player is bluffing, he is lying. How could I ever believe such a man when he tells me he loves me? He might be saying the same thing to all the other girls on the island.'
The girls howled with laughter and I had to join them.
It's true that maintaining a healthy relationship with a member of the opposite sex can be a challenge in a place like Las Vegas or Reno. Sometimes it's a matter of economics (a gambler can be flush one day, broke the next).
But more often I think it is a matter of priorities. No woman wants to rank second in a man's life. And the lure of the Gambling Mistress can be pretty powerful as many girl friends and spouses have discovered.
My advice to a gambler who wants to find romance is this: get away from your favorite poker room, dice game or sports room for a few days. Take a singles cruise to the Caribbean or South Pacific. Visit DisneyWorld r Knottsberry Farm. Go surfing in Hawaii. And maybe...just maybe...romance will discover you.