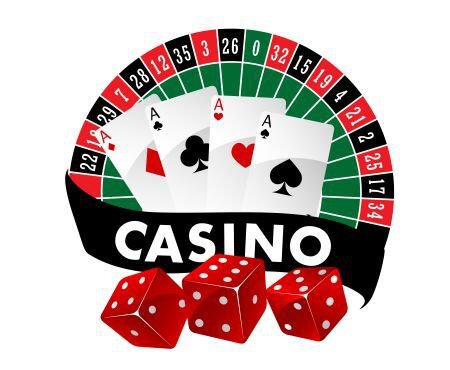 Gamblers are made, not born.
Although some of us come from a gambling background -- our father was a bookie, ran a pool hall, trained thoroughbred race horses or worked in a casino -- most emerge from small towns or middle-class families that never accepted gambling as a way to earn a living.
Amazingly, there are some casino games that are games of skill rather than chance. If you are a regular reader of my column, you know I emphasize poker and blackjack as the two casino games where you have the best chance of winning.
Bud Adair was a friend of mine who operated a truck stop, restaurant and motel in Circle City, AZ. The small community lies halfway between Phoenix and Wickenburg.
Bud died of heart failure some years ago. Today the truck stop and motel no longer exist, having become part of the old rock, as cowboys say, and being reclaimed by the desert.
When his business was operating, I would often drive the 30 miles to Circle City to indulge in a meatloaf and steak dinner prepared by Bud's cook, a cute blond from Malibu, CA. Wendy was a castaway, a former drug addict who had stumbled into the truck stop one night. She had been traveling with a trucker who tried to attack her in the cab after they pulled into the parking lot.
While Bud tried to calm down the hysterical young girl, his son, Junior, who weighed 250 pounds of country muscle, ran through the door, hell-bent to teach the truck driver a much deserved lesson. Unfortunately the trucker had made his getaway with the semi's tail lights blinking in the arid desert night.
Bud hired Wendy on the spot as a waitress. He gave her a room at the motel. She became a loyal, hard-working employee and he promoted her to chief cook. Last I heard Wendy and Junior had become a couple and were living a happy life somewhere north of Phoenix.
I enjoyed being around Bud and discussing politics, life, religion and gambling with him. He had some sage advice to offer me which I gladly share with the members of this site.
'I never bet on a game I can't control,' he said. 'Back in my younger wilder days, I was a front man for the Dixie Mafia during the jukebox wars in Texas. Our organization leased jukeboxes and vending machines to bars and restaurants within a 300-mile radius and sometimes beyond that.'
'If you signed up with us and leased our machines, no problem. But if you turned us down and went with another company, some careless SOB would leave a half stick of dynamite on your back porch. A couple of incidents like that made a pretty convincing argument that you should do business with us.' He winked and took a bite of his steak.
I signaled to the waitress for more coffee. 'Okay, Dixie,' I said. 'So what's your advice for turning a person into a complete gambler.'
Chewing the steak, Bud said, 'Stick with the games you can control, not the games the House controls. Poker is the best game because you can control it by the hands you choose and by raising to get out the competition. The House doesn't care who wins, like it does in most of the other casino games. They just take a cut, the winner takes the pot, and everybody is happy.'
'Blackjack or 21 is another good game to play. Try to find a game where the dealer is using only one or two decks. Learn to count cards and make bigger bets when there are a lot of aces and face cards remaining in the deck. You also want to have a lot of fives left. Why? Because the five represents a bust card for the dealer. If he busts, you win.'
Being a horse player, I asked him about horse racing.
Bud smiled. 'If the owners and trainers let the horses run the way they are capable, that game would be a lot easier. Unfortunately, many of them don't. They'll instruct the jockeys to hold the horse back in order to get better odds in a future race. Or they'll juice up a horse that has been running poorly and for that particular race, the horse feels so good he thinks he's SeaBiscuit. Nope, you can't control the horse races. I'd stay away from them unless you are just out for entertainment.'
He emphasized knowing the odds as a key factor in being a complete gambler.
'A good example is dice,' he said. 'You're going to throw a lot more sevens than any other number combination. If you can figure out how to toss less sevens by using a controlled roll, you can improve your chances of winning.' He finished his coffee. 'I've won considerable money with a controlled roll, but I don't think I'd play dice if I had to meet a mortgage payment.'
The new waitress, Pam, came over to our table.
'How was the steak?,' she said.
'It's a complete winner,' I declared, winking. 'Are you in the mood to go dancing tonight after you get off?'