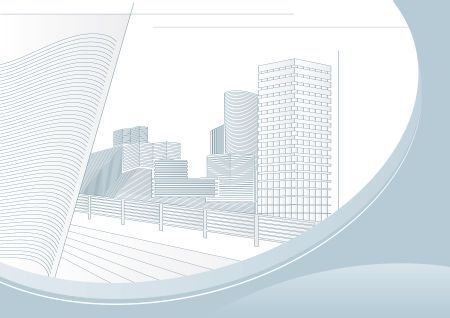 Soaring through like a modern day hero to rescue the legendary Downtown Las Vegas is Tony Hsieh, CEO of Zappos. It is a project idea he announced back in January 2012 putting up $350 million to fund new businesses and create a tech hub. Located just 7 miles from the Las Vegas Strip, Downtown has faced economical strife with a reputation of an unsafe decaying area.
Vegas was strongly affected by the recession after people started to spend less on gambling reducing tourism. By adding diversity to the Downtown area would attract a wider range of tourism. Nevada is an excellent place for entrepreneurs considering to relocate where there is no income tax.
In case you don't know who Tony Hsieh is he has some pretty impressive credentials. He has the golden touch for successful business ventures starting with the Link Exchange in 1996 displaying banner ads. By 1998 the business has over 400,000 members and a staggering 5 million ads. That same year the company was sold to Microsoft for $265 million.
Heish's next co-founder company was Venture Frogs an investment firm. Investing in mostly tech and internet startups including Ask Jeeves, Open Table and Zappos. Two months later Hsieh became CEO of Zappos in 2000 with $1.6 million. By 2009 revenues skyrocketed to the one billion dollar mark. Zappos was sold the same year in July when Amazon announced the acquisition for a $1.2 billion deal.
Changing the landscape of Downtown will not only attract more tourism but be a dynamic area for locals in the area.
Completed Projects
Gold Spike – A cozy luxurious Living Room and the Grill to grab a snack in the casual dining room. Live music, games, food and drinks are available 24/7. The Backyard is an outside oasis of comfort. The Oasis Hotel offers 44 unique rooms and outdoor pool.
Downtown Container Park – This is an experience not to be missed with Boutiques, Restaurants and Nightlife. Live entertainment is available for the entire family to enjoy. Kids will enjoy the playground featuring the fun treehouse. Adults will enjoy the free concerts, movies and main stage events. There are three levels including fashion, food & beverage, specialty, small eateries, art galleries and home décor.
Events – A variety of meeting and special event spaces right in the heart are available right in the heart of Downtown. There are indoor and outdoor spaces to fit most needs ranging from restaurants to the Western Hotel. Accommodations for small intimate groups to mid-sized conventions are available. A team of professional are on hand to assist your event.
The Market – Nicely located on Freemont Street between 6th and 7th Streets, The Market is where the urbanites buy their groceries. Set in a café style motif it features produce, coffee, pastries, gourmet sandwiches, beer & wine, hot/cold salads as well as meals to go.
Oak & Ivy – Enjoy your favorite spirited drink at the American craft whiskey bar. Hand crafted drinks featuring the finest and freshest seasonal ingredients, homemade garnishes and mixer.
Perch – The first restaurant in Container Park to offer a sit down full service experience. Elegant cuisine and shareable menu that is located within fine range to music and entertainment.
The Learning Village – A location for community events and programs. Ideal for local businesses or non-profit organizations.
Las Vegas Hostel – Located east of Freemont East Entertainment District, the facility features 154 beds, 36 units, outdoor pool, barbecue and free bike rentals.
La Comida – Mexican fiesta from different regions of Mexico including fine tequilas.
Eat – The name is simple, serving up American style meals for breakfast and lunch.
Coterie – A shopping boutique of men's and women's fashion from labels like Zanerobe, Jacks and Jokers, Tolusa, Scotch and Soda and Lauren Moshi.
The Hydrant Club – Membership to this facility is where your pet can play in an off-leash experience. Daycare, training and boarding are available.
Big Ern's BBQ – Consider one of the best hot spots for barbeque, it is located at Downtown Container Park.
Cheffini's – For a quick bite this is the place to grab a gourmet hot dog.
Bin 702 – Perfect for the wine lover with special assorted wines to pair with a unique variety of salads and paninis.
Scullery – This gourmet pantry has full bar service and a menu filled with pickles, olives, cheeses, nuts, sweets and other food items.
O Face Doughnuts – A bakery with donuts, bagels and coffee.
Carson Kitchen – From a Butter Burger to Bone Marrow Brushchetta and unique roasted beets and strawberry salads there is something for everyone.
Grass Roots – Superfood is what patrons will find here with healthy organic ingredients featured in food, smoothies and juices.
Stitch Factory – Explore and expand your creative energy in an innovative environment with ground breaking education designed to inspire members.
Banger Brewing – Crafted beers including tap favorites like Brown Ale, El Heffe, Van Damme and More Cal-Bel. Free guided tours of the brewery are available.
Las Vegas Runners – An energetic group focused on making fitness a fun experience for the community. Special events, themed 5k events and more are highlighted.
Writer's Block – Dedicated as a bookseller, publisher and literacy educator located in Downtown Las Vegas.
Freemont East Studios – This media studio specializes in music videos, web series, multi-cam productions, talk shows and concerts.
Glutton – An American cuisine menu owned by former chef at Hard Rock Casino Hotel and Casino Bradly Manchester.
Vegenation – Focusing on the vegan community this restaurant features culinary food derived from 100% plants.
Anna Bee Jewelry – Boutique jewelry originally in San Diego moves Downtown with a collection of personalized necklaces, bracelets, gemstones and precious metal pieces.
VegasTechFund – Dedicated team focused on building a dynamic tech community and problem solving investments.
9th Bridge School – An early childhood elementary school concentrating on creativity and entrepreneurship. Special attention is given to promote exploration and experiential learning.
Building an urban community that a neighborhood can be proud of is developed through Downtown Project influencing innovators, businesses and progress.
Resources:
The Atlantic. $350 Million Might Not Be Enough to Save Las Vegas