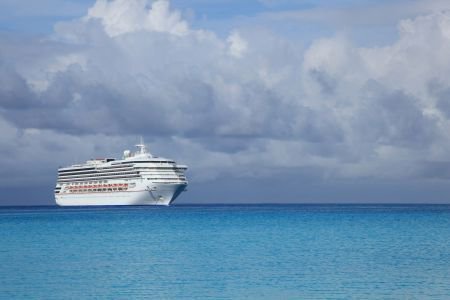 How would you like to go on a seven-day poker cruise to the Western Caribbean and Mexico with me and a couple of thousand other people.
The cruise leaves Aug 29 at 5 p.m. out of Ft. Lauderdale, FL. on one of the world's most incredile cruise ships, Royal Caribean's Oasis of the Seas. Sponsored by Card Player Cruises, hostess Linda Johnson, a world class poker player, is offering a special low rate of as little as $849 for a cabin.
Having sailed on dozens of cruises out of Ft. Lauderdale, Hollywood, Miami and other Florida ports, I went on three unforgettable Windjammer Barefoot cruises to Dominica, Grand Cayman, Berry Island and other island destinations and frankly can't wait for the Oasis of the Seas to hoist anchor and sail into the sunset.
I spoke with Linda Johnson shortly after she returned to Las Vegas, NV. after a 10-day poker cruise to St. Maarten. She was tired but thrilled with the journey. Linda and her sea-faring guests stayed at the Sonesta Maho Bay Resort and gambled at Casino Royale across the street. Having worked as a staff writer on a newspaper in St. Maarten two years, I am very familiar with the resort and the casino. I played in poker tournaments as well as cash games there and can assure you it is one of the classiest resort-casinos in the Eastern Caribbean.
If you want to get more information on the upcoming Western Caribbean Cruise, go to www.cardplayercruises.com. All the pertinent information is there along with a color video to show you what the cruise line has to offer. If you want to make a booking, it wouldn't hurt my feelings if you mentioned you read about the cruise in my column at LATESTCASINOBONUSES.COM.
Here are some of the things you can look forward to on this cruise, which is as friendly to children as it is to adults..
You will have your own private cabin on one of the world's largest cruise ships. Attractions include a carousel on a boardwalk that includes a merry-go-round; an acrobatic 'splash' show in the Aqua Theater, the sea's first amphitheater; a youth zone that includes activities for children of all ages; a Central Park garden with shops; a surf machine that creates an artificial surf; a Broadway theater production of 'Hairspray,' a zip line and a lot more.
While the kids are having supervised fun, adults can visit the on-board casino and poker room for non-stop poker action. There will be tournaments, cash games and a poker tour for seniors who are over 55.
Shipboard activities include multiple swimming pools, basketball, miniature golf, a teen disco, movies, great dining and entertainment.
After leaving Ft. Lauderdale just before sunset, you will cruise uninterrupted for two days before docking in Labadee, Haiti, a private peninsula owned by the Royal Caribbean Cruise Lines. The peninsula has four main beaches and several secluded coves. There are the usual water activities like jet skiing, water slides and snorkeling.
The world's longest zip line, which sails 500 feet above the ocean, is in Labadee. Water adventures for adults and children can be found at Arawak Aqua Park and there are plenty of shops and vendors where you can collect local artwork, woodwork and crafts.
On Sept. 1, you'll spend the day in Falmouth, Jamaica While I have never been to Jamaica, I have interviewed three great Jamaican music groups -- the Biambi African Dancers, Ziggy Marley (Bob Marley's son) and Israel Vibrations. I personally am looking forward to the Reggae music, the food (make it a point to try jerk chicken or beef and the local conch salad), the people and the deep sea fishing.
Our final port of call before heading back to Ft. Lauderdale will be Sept. 3 when the ship drops anchor in Cozumel, Mexico. There you can enjoy fine dining, shopping for finely crafted leather goods, liquor and hand-made jewelry, and listen to Mariachi music. Life doesn't get much better than that.
Just a word of caution if you have never been to the Caribbean or Mexico. Be careful when you are walking on a crowded street. Like any other city in the world, there are people who prey on tourists. You wouldn't want to lose your jewelry, purse, wallet or camera to a pickpocket or hit-and-run thief.
Most of the people of the Caribbean and Mexico are inherently honest despite the poverty that exists. When such conditions prevail, a person can never be too careful.
In closing, I am looking forward to meeting some of the regulars on this website who have been writing comments about my stories. Your generous compliments make me blush, but I always do my best to handle it. That's what professionals...smiles...are paid to do, right?