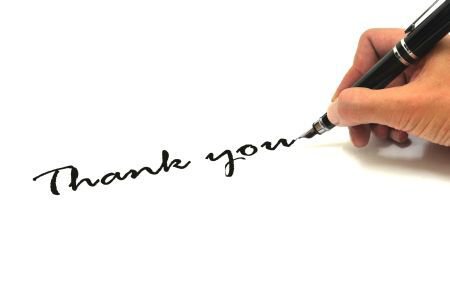 It's always nice for a columnist to get comments from his readers. When I had my own radio show over WJTN in Jamestown, N.Y., I often wondered if anyone was listening. They were, of course. The station's signal carried our broadcast into many parts of New York as well as Pennsylvania.
LATESTCASINOBONUSES and LATESTPOKERBONUSES.COM carry our messages to two diifferent classes of people. The first includes players who enjoy all the games offered to them in a casino setting -- horses, dice, slots, baccarat, poker and all the rest. LATESTPOKERBONUSES.COM caters exclusively to poker players.
While most of my emails come from Latest Casino Bonuses, the interest in Latest Poker Bonuses seems to be picking up. That's good news. Poker has become the most popular casino game offered to the public. Slots run a close second and its a tossup for third place.
Many of the emails I receive are personal and complimentary. While I won't get into the details of what our players write, I do want to assure them that I am encouraged by their words and try to cater my columns to their interests.
Other emails like the following I will share with you. A member writes, 'My wife and I are making our first trip to Las Vegas, thanks to you. We follow your columns religiously and would like to know your advice on the following subjects: what games would you recommend we play that would give us the smallest risk of loss? We don't have a lot of money to lose and we want to have a good time. By the way, this is our second honeymoon.'
Congratulations on your second honeymoon. I think you'll enjoy Las Vegas very much and will bring some great stories back home to share with your family and friends.
As to your question -- what games should you play that would give you the smallest risk of loss, my recommendation is, stay away from all of them!
In order for a gambler to have a reasonable chance of winning, he needs to have a killer instinct. Fear cannot be a factor when it comes to gambling to win. A scared dollar will not remain in your pocket very long, and it sounds to me like you need to keep those few dollars you have to spend for other more important things.
Take your wife on the scenic desert ride to Mt. Charleston. Have a romantic candle-lit dinner at the Mt. Charleston Inn. It lies near the ski slope about 30 miles north of Las Vegas, and you will love the incredible view of the mountains and valley. If you pick the right time and evening, there will probably be a small jazz combo for entertainment and dancing.
Once you share some special time with your significant other and feel good about yourself and Las Vegas, that's the time to gamble. Don't get serious about it. Make it fun. Stop at a roullettte table and pick out your favorite numbers -- maybe your birth date, your house number or some other number that has significance for the two of you. Place a small bet on each of the numbers, which pays 35 to 1 if you hit, and ask the croupier to spin the wheel. If you win, take the money, tip the dealer and go on to another game.
Gambling is like war. If you are not willing to get a bit bloodied, don't play. It usually takes some warfare in the trenches before you can beat Las Vegas, and it doesn't sound like you are ready for that yet. Good luck and have fun in Las Vegas.
Another reader writes, 'Your stories fascinate me. I love the way they come alive and tickle my imagination. In most of your stories, you end up a winner. Don't you ever lose?'
What a great question. Of course I lose. All gamblers, even the ones with the greatest winning records, lose at times. It's part of the territory.
When I lose, I think of it as one inning in a nine-inning baseball game. I try to shrug off the loss as best I can, go home, nurse my wounds, and do something pleasant to get my mind off the bad experience. I give myself a little time to recover and return to the same casino with the kind of determination that General Patton had when he went after Rommel and his tanks. Not only am I determined to win, I am determined to make my opponents pay for my previous losses. Does it work? Most of the time the answer is yes.
Thanks for the emails. Keep them coming. Let the games begin.
Let the games begin.