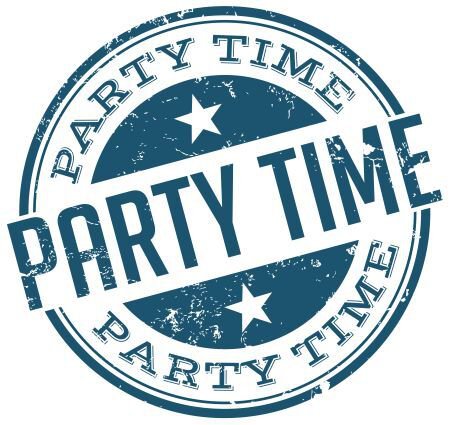 The lot where Mr. Lucky's once flourished is sacred ground. Not sacred in the sense of religious grounds, although it would be close.
Less than two decades ago, Mr. Lucky's was the night club to go to. It was a two-story structure with brightly flashing neon lights and parking space for 6,000 cars. My sister worked there as a cocktail waitress and I went there to meet girls and watch country and rock legends perform.
On a Friday night if you arrived at the intersection of Grand, 35th Avenue and Indian School Road where Mr. Lucky's was located, you had no chance of finding parking space. You would have to bribe a housewife or home owner to let you park in their backyard. That is how popular Mr. Lucky's was with the public.
I was first attracted to the club by its logo -- a laughing clown or court jester with two dice hanging around his neck. That signified life with a smile. That was for me.
My interests in the 1970s and '80s when I lived in Phoenix were writing and photography, gambling and women. In a sense, Mr. Lucky's supplied all three.
The club was large enough to showcase America's top talent -- Glen Campbell, Johnny Cash, George Jones, Ray Price, Roy Clark, Willie Nelson, Tanya Tucker, Hank Williams Jr. and Loretta Lynn. They all performed there to sell-out crowds and I had the fortune of meeting all of them.
My sister, Debbie, worked at Mr. Lucky's as a cocktail waitress. She and her high school friend, Bonnie, shared an apartment and lived a life appropriate for two attractive young women during that era. They dated guys, had fun and didn't take anything too seriously.
Except for horse and dog racing, gambling was not legal in Phoenix during that era. But a real gambler could find action if he looked hard enough. I played poker on a regular basis at the American Legion, Elks Club and in a back room at a bar on the city's west side.
I always had a tingly feeling about Mr. Lucky's. The place definitely had its dark side -- the downstairs area where rock bands performed was absolutely more decadent and sinister than the brightly lit upstairs where the country crowd congregated.
Debbie would let me know which performers were coming to town, where they would be staying and even their room numbers. With that information, I could pre-sell the story to magazines like People and Country Style, and keep the checks flowing.
I had enjoyable interviews and shared drinks and midnight adventures with Willie, Waylon and the boys. One night my friend Dick Alexander, an actor who had appeared in 'Little House on the Prairie' and 'Raising Arizona,' sat down too hard on a beer keg in Willie Nelson's dressing room. The keg broke, sending beer cascading down the hall. Willie, toking up, smiled and said, 'Son, what kind of people do you hang around with anyhow?'
Two months ago, I returned to Phoenix, I hadn't been in the Valley of the Sun in nearly two decades and was looking forward to visiting all my old haunts -- McGoo's, J.D.'S River Bottom, Bill Johnson's Big Apple restaurant and Legend City.
To my disappointment, most of them were gone. Some had been changed or renovated so I did not recognize them any more. It was sad. Bill Johnson's, which once sold the best beef brisket and deep dish apple pie in the state, was still operating, but the staff told me the owners were planning on shutting the place down to make more room for a university.
I drove over to Mr. Lucky's. While the building still stands, the night club has been closed for some time and lies in great disrepair. A paper sign flutters in the Arizona wind announcing FORECLOSURE and something about a sale.
The old parking lot is overrun with tumbleweeds and trash. Broken bottles and paper is everywhere. For a moment, I just stop the car, close my eyes and think back. The year is 1982...or is it '84? It's Friday night and the parking lot at Mr. Lucky's is jammed. I found a parking space by bribing a young guard $5 to find me a small covey hole where I wouldn't get towed away.
A young singer has been billed on the marquee. He is blond, good looking, hails from somewhere in the Midwest or Down South. He looks good in a Western cut suit, he strums a guitar and his name is Glen Campbell. The song he is releasing on an album is 'By The Time I Get to Phoenix,' and that night I joined a couple of thousand Phoenicians in hearing Campbell release the blockbuster hit to the world.
When I open my eyes, the vision vanishes.
But the building is still there. If I could find people to raise enough money, couldn't we....the development....add a mechanical bull....resurrection....wonder if it could be done?
Sorry. Just sharing a few memories. I think.