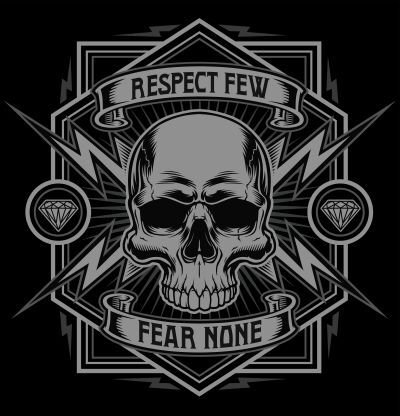 Cowboys and bikers aren't supposed to get along. At least, that's the belief shared by quite a few motorcycle riders and the cowboys I befriended when I lived in places with names like like Tucumcari, Clovis, Las Cruces, Hereford, and Tucson.
The recent tragedy in Waco, Texas., where nine motorcycle riders were shot to death, with more than a few of them dying from police bullets, bothers me more than I care to admit.
While I have never owned a Harley-Davidson and have never really ridden a chopper -- I much prefer four-legged animals to bikes that can do wheelies -- I have known many bikers and consider most of them my friends.
I lived in Laughlin, NV. for a year. Laughlin is a great stopping place for bikers on the move. Each year, more than 50,000 motorcycle riders head for Laughlin and a week of fun on the Colorado River. Casino owners like Don Laughlin, owner of the Riverside, set aside special parking accommodations for the bikers. They give them special room rates and allow discounts at the camp grounds just outside Laughlin and Bullhead City, AZ.
As a reporter for a weekly newspaper that covered the two communities, I wrote stories about the bikers. For the most part, they were friendly, engaging and lovers of freedom. That is part of the legacy of being a biker, one said to me. Freedom.
'When I'm riding with my wife, and feeling the wind in my face, I love this country and all it stands for,' said a bearded man in his 30s. 'My Harley is a symbol of freedom. The other bikers are more than just riding companions. They're my brothers.'
Bikers are free and easy with their cash. The gamblers along the Colorado River always make room for them at the poker games and dice tables that bikers frequent. I interviewed Don Laughlin, who built the bridge from Bullhead City that spans the Colorado River, and asked him if he ever had any trouble with the Harley riders.
Laughlin burst out laughing.
'I have more problems with my bus boys and cocktail waitresses than I have with the bikers,' he said. 'Once in a while one of them will get rowdy, but when that happens, his friends usually set him straight. As a group, they're about as hard to get along with as a Kiwanis or Rotary convention.'
As I am writing this, the authorities in Waco are still trying to iron out that situation and find out what caused the bloody shootout that left nine motorcycle riders dead and many other people injured from gunshots and other weapons.
I hope the Attorney General's office and the other officials do a complete investigation. Find out whose guns caused those deaths. I would also find out why all of the people who died and who were seriously injured were bikers. It's a tragedy and a mystery that I hope somebody will solve.
Not that bikers are perfect. I still remember the night I visited a bar called the Cottage Inn in Malibu, CA. It's just down the highway from the Malibu Inn, a favorite watering hole for the Hollywood crowd that lives in those exclusive mansions at Malibu Colony.
The bartender at the Cottage Inn was a freckle-faced Marine who was a Korean veteran. Nicknamed Red, of course, by the patrons, he was gregarious and full of stories.
His favorite one dealt with Broderick Crawford and Lee Marvin, two actors who used to get soused at the bar. Crawford and Marvin both had served in the U.S. Marine Corps and they loved their liquor.
'On this particular evening, Crawford and Marvin were here with two women when half a dozen bikers came into the place,' said Red. 'Now Lee and Broderick had been drinking most of the afternoon -- Wild Turkey, as I remember -- and were feeling no pain.'
'The bikers were new to the area. I had never seen them before. They began using the F-word and other language offense to women. Crawford didn't like it and he told them to ease off.'
'Well, one of the bikers, who might have been all of 24, suddenly went into a martial arts crouch. He faced Crawford and snarled, 'Karate!'
'Crawford looked around and picked up a bar stool. 'Bar stool,' he shouted, and knocked the biker halfway across the room. The other bikers were stunned. They ran out the door with Crawford and Marvin following them. I never saw those guys again.'
The Bridge Tavern was a favorite hangout for motorcycle riders when they came to Phoenix. It was located on Central Avenue just before you crossed the Salt River. I stopped there one afternoon to grab a cold drink before heading for South Mountain for a horseback ride.
Several Harley-Davidsons were in the parking lot. The owners belonged to a local riding club and their leader was a 300-pounder with a full beard, wearing shades, boots, tattoos and chains.
As I ordered my soft drink from the waitress, I turned to the leader and smiled.
'You know, even without the shades, you'd be intimidating,' I said.
He had a beer in one hand and a pool cue in the other. He placed both of them on the bar and crushed my hand.
'That's good,' he said. 'I like that. How about a game of pool?'