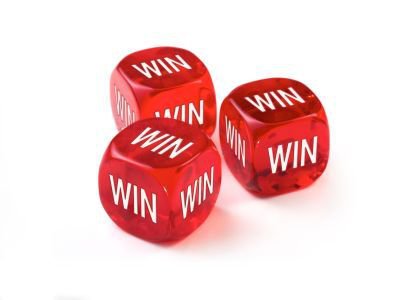 Some subjects lend themselves to controversy, even outright arguments. This is one of those subjects.
Beginners' luck is something that hits all of us at one time or another. We do something incredibly right at a casino or race track, and suddenly we think we have discovered the secret of the universe.
When my younger brother and I traveled to Tucson, AZ. to seek our fortune and find the white elephant -- that's an old Western saying, the meaning of which I have never discovered -- we met a greyhound dog lover named Sheldon.
Sheldon was a driver for a bakery and he loved going to the Tucson dog track where greyhounds raced six nights a week and had matinee performances on weekends.
The three of us were staying at a boarding house on Pima Road owned by a widow woman who loved to cook and care for her boarders. Over breakfast one morning, Sheldon invited my brother and me to accompany him to the track. We agreed to put up $20 each and let Sheldon make the bets.
That Saturday, Sheldon boxed three numbers in quinelas and hit every race.
My brother and I were giddy with excitement. Race after race, we pulled in the cash until we had money spilling out of every pocket. I was absolutely enthralled. Where had this been all my life? We could own Italian sports cars, a Mercedes, a yacht! We could fly to Paris or Rome, maybe even Rio, and wine and dine the world's most beautiful women.
If only it were that easy.
That Saturday, beginner's luck hit my brother and me. While there have been variations over the years, we have never had such a repeat performance.
Beginner's luck struck me when I played my first game of poker for money. I lived in Pomona, CA. and was a reporter for the Los Angeles Herald-Examiner covering the police beat. Two friends invited me to go jackrabbit hunting with them in the upper desert near Lake Elsinore, and I accepted the invitation.
We hunted for the elusive jacks that morning and had some exciting times pursuing them with our single-shot .22 rifles. We even ran into a couple of rattlesnakes. By noon, we were thirsty and ready for some liquid refreshment.
About two miles down the road from where we had been hunting was a large building with a flashing neon sign that read 'SAHARA DUNES 24-Hour Card Room Low-Ball, Draw, Panguini.'
'Panguini?,' I said t my friends. 'What's that? Italian food?'
We walked into the air-conditioned card room, found a waitress and ordered some soft drinks. Then I walked into the poker room where a limit game of Low Ball was in progress.
I had never played poker for money before and had no idea what Low Ball was all about. The dealer patiently explained the rules. The idea was to make the best possible low hand, with the ace counting as the lowest card in the deck. There was a joker and the joker could represent any card that would not pair you. A perfect low hand, therefore, could be ace, joker, three, four, five or ace, two, three, four five.
'Count me in,' I said, reaching for my pocket. The buy-in for the $3-6 game was $30.
During the next two hours, I had no idea what I was doing. I bet, called, folded my hands and occasionally raised. When we left, I had $80 more in my pocket than I had started with.
Beginner's luck.
I have had a number of good experiences with beginner's luck. One that stands out clearly in my mind occurred at Sam's Town, one of my favorite Las Vegas casinos.
Sam's Town was known for its country western bands, its great steaks, liberal slot machines and its seven-card stud poker games. I liked the rooms overlooking the pool and booked myself a room for Friday and Saturday night.
On Friday, I played blackjack followed by seven-card stud. A dice game was in progress and I was fascinated by the action. A tall lean man with a tan who was dressed like a cowboy -- he wore jeans, a Stetson and leather boots with rawhide fringes -- tossed the dice with a practiced roll.
Around midnight, I headed up to my room. Although I was up a couple of hundred, I couldn't sleep. My head was full of that craps table and numbers kept flashing through my head. Six...eight...nine....five.
At 3 a.m., I got up, showered, dressed and headed back for the casino.
The place was about half filled. There were only three players at the dice table and several croupiers trying to stay awake. I bought $30 worth of chips.
'Do you want the dice?,' one of the croupiers said. He looked like Oliver Hardy of the Laurel-and-Hardy comedy team, the one with the mustache.
'Sure,' I said. He pushed four dice toward me with a stick. I picked up two and started rolling.
I held the dice for nearly an hour -- actually 55 minutes according to one of the casino employees. He was awed by my roll. Nobody holds the dice for almost an hour without sevening out, he said. Nobody. But that morning, I did. My beginner's luck earned me $1,440. I went to bed and slept like a baby.
Is beginner's luck real?
Is the Pope Catholic? Can John Wayne ride a horse? Did John Glenn walk on the moon?
I know what I believe. I'll let you be the judge.